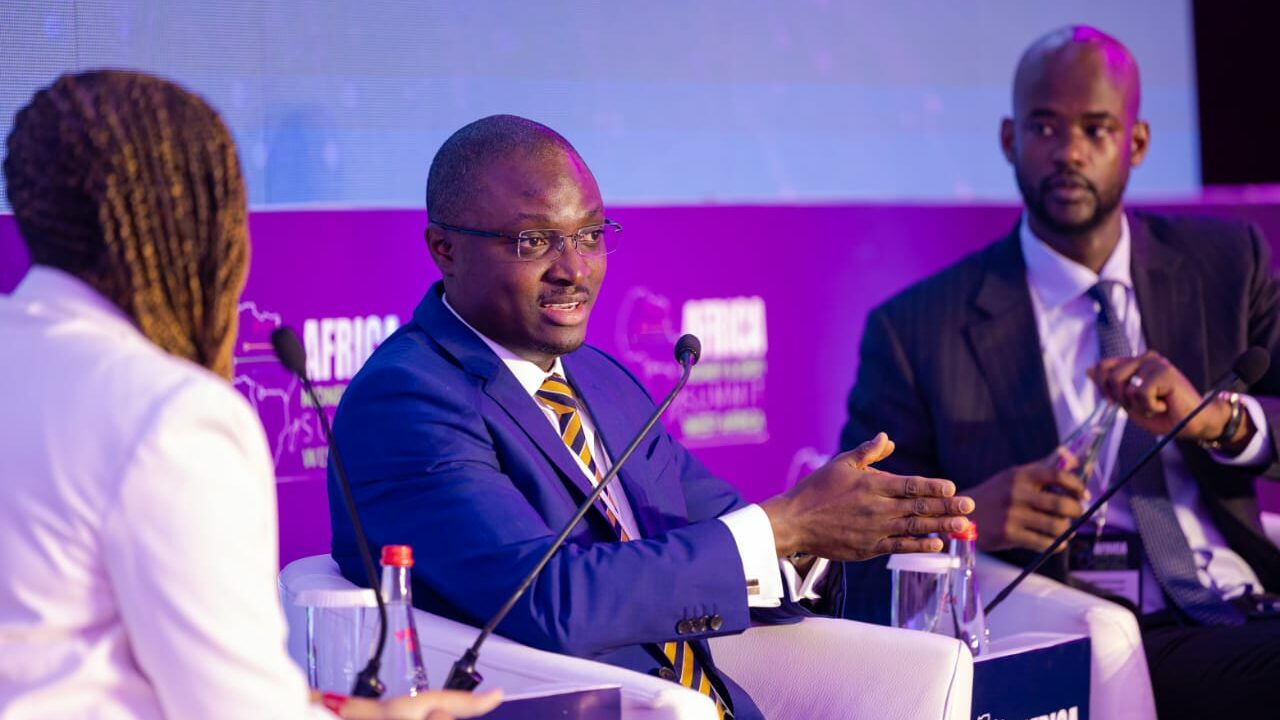 Source: Joy Online
The Bank of Ghana has stated its resolve to roll out an effective digital currency, the eCedi despite the delay.
This comes after the Central Bank rescheduled the launch of the digital currency in 2022 due to the economic volatility experienced that year.
Speaking to Joy Business, Head of Fintech and Innovation at the Bank of Ghana, Kwame Oppong, said though the date for the launch has not been decided yet, the Bank of Ghana is working to build a robust digital currency that will serve as an enabler to promote digital-financial inclusion.
Stay well-informed and be the very first to receive all the most recent updates directly in your email! Tap here to join now for free!
He spoke to Joy Business at the Africa Money and De-Fi Summit, where the Bank of Ghana launched a Hackathon to develop innovative solutions to specific situations in which the eCedi could potentially be used.
"Currently, the decision as to when to potentially introduce the eCedi is yet to be determined. It is important that first things are handled first. You don't want to introduce a new variable in the current climate."
"At the right time, I am sure the leadership of the Bank will make a decision and announce to the public", he added.
He furthered that various explorations and research by way of the Hackathon and Sandboxing of the eCedi are part of the steps towards understanding and making sure that the future digital currency will be safe and relevant as well as benefit the sector.
On the potential of the African financial technology firms, Andrew Fassnidge, Founder of the Africa Money and De-Fi Summit and Africa Tech Summit lauded market players for the progress made in digital inclusion, especially with mobile money services.
He was however quick to call on regulators to consider decentralized financial instruments.
"Whether regulators agree or disagree, it is happening. So if people are losing money in their local currencies, they do not trust their local currencies, they may find other alternatives and that is what is happening. The regulator has to catch up."
With Africa becoming a major player on the global financial scene and increasing adoption of financial technologies, the African continent has become a fertile ground for financial innovations and decentralized financial instruments, hence, the Africa Money and DeFi Summit is a platform to connect regulators and industry leaders of the African fintechs with international players.
The two-day summit which is under the theme: "Catalyzing the Financial Revolution in Africa" aims to bring together industry players and regulators to support the financial growth of the continent and explore new opportunities in a rapidly expanding market.
Stay well-informed and be the very first to receive all the most recent updates directly in your email! Tap here to join now for free!
Source: Joy Online