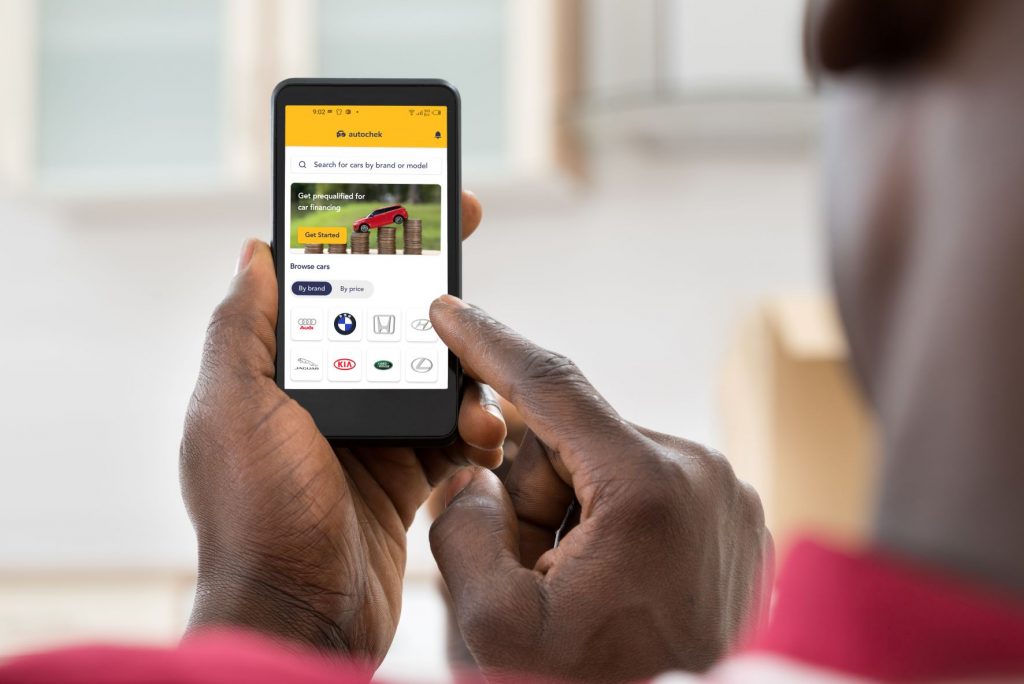 Source: Tom Jackson/ Disrupt Africa
Nigerian auto-tech startup Autochek, which is aiming to make car ownership and mobility more accessible and affordable across Africa, has spun out a South Africa-based financial services arm that provides a range of vehicle financing solutions for consumers and businesses across the continent.
Autochek aims to build digital solutions that will enhance and enable a seamless and safe automotive commerce experience across Africa. The company uses technology to transform the automotive buying and selling experience for African consumers, by creating a single marketplace for consumers' automotive needs, from sourcing and financing to after sales support and warranties.
Armed with a US$13.1 million seed round banked in October 2021, the company has been rapidly expanding, mainly with the help of strategic acquisitions. Autochek launched in September 2020 having acquired automotive marketplaces Cheki Nigeria and Cheki Ghana from ROAM Africa. In addition to Ghana, it has expanded to Kenya, Uganda, Morocco, Egypt and Ivory Coast, all via acquisitions.
The company announced the launch of Autochek Financial Services, a new arm of the business that will focus on providing a range of vehicle financing solutions for consumers and businesses across the continent, last November.
"We provide best in class technology and advisory solutions to car dealers, financial institutions and other stakeholders in Africa's automotive ecosystem, supporting them to improve credit decisioning, collections, pricing, portfolio management and product development, as well as deliver an enhanced customer experience," said the CEO of Autochek Financial Services, Johan van der Merwe, previously chief risk officer at WesBank Motor and SA Taxi.
He says that despite various reports pointing to the economic benefits of vehicle ownership, there are only 44 vehicles per 1,000 people in Africa, compared to the global average of 180.
"One of the main reasons for this is that there is currently a gap between the price of cars and what the average African earns. For example, GDP per capita across stands at less than US$2,000 while average car prices are about US$5,000," said van der Merwe.
Since its launch, Autochek has driven the penetration of auto-financing across Africa, enabling more consumers and businesses to access financing solutions to purchase their desired vehicles. In just over two years of operations, the company has worked with more than 70 financial institutions and more than 2,000 dealerships to process more than 100,000 car loan applications.
Leveraging the vast reach of its online marketplace, Autochek originates auto loans powered by data analytics that makes it easier for financial institutions to offer credit to consumers.
"With the launch of Autochek Financial Services, Autochek will double down its efforts to accelerate access to finance for Africans, and to improve the speed, structure and pricing of auto-financing on the continent," said van der Merwe.
"Leveraging Autochek's extensive reach across North, East and West Africa, Autochek Financial Services' solutions are powering the penetration of auto financing across the continent. Over the last 12 months, Autochek has seen an 800 per cent increase in the volume of financing applications it has processed, with some subsidiaries experiencing more than 10x growth transaction values and volumes in the same period. The demand for the solution that Autochek offers is tremendous and demonstrates the lack of real focus of financial institutions in this space."
Autochek Financial Services benefits from diversified income streams, which van der Merwe said enhances its business model.
"From a marketplace perspective, we collaborate with dealerships, acting as intermediaries between the dealership, finance companies, insurance providers, vehicle service centres, and tracking companies. This enables us to offer customers comprehensive package deals at the best possible terms. Through these partnerships, we generate income that sustains and expands our customer base, benefiting all stakeholders," he said.
"A significant portion of our overall Autochek income stems from the interest earned on vehicles financed through Autochek Financial Services. Despite the relatively short period since establishing our own financing arm, our revenue and profit outlook remains highly positive. We closely monitor our growth, credit risk, costs, and overall profitability using our business expertise and experience. We adhere to strict criteria to ensure long-term sustainability."