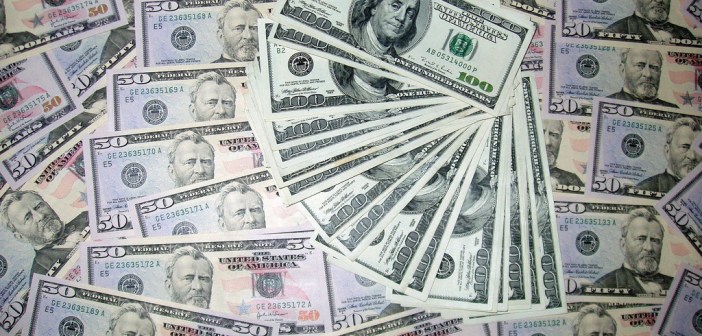 Source: Tom Jackson/Disrupt Africa
Lagos-based VC firm EchoVC, a technology-focused early-stage VC firm focused on investing in underrepresented founders and underserved markets, has launched EchoVC Chain, a US$8 million "pilot" blockchain-focused seed fund.
EchoVC, which says its mission is to be "the Sequoia Capital for underestimated founders and markets", has invested in almost 40 companies across various markets worldwide, and made its first investment in the blockchain segment in 2021.
"Over the past few years at EchoVC, we have become intrigued with blockchains. The more we explored, and learned, the more excited we've become about the applications of blockchain and its functions in Africa," said the firm's Eghosa Omoigui, Tsendai Chagwedera and Deji Sasegbon in a blog post.
"For African markets, we believe blockchain functionality is more of a need, rather than a want, and our thesis is to leverage these functions to enable new leapfrogs, or unlock novel market opportunities, across the continent.
"EchoVC Chain is a US$8 million pilot seed fund focused on making investments in founders and startups that span EchoVC's specific areas of interest. The company has been excited with two capabilities of blockchain – the ability to abstract or tokenise, and the ability to scale autonomously.
"However, our perspective on the applications of blockchain in Africa traverses multiple layers. Our first layer of focus is on foundational fintech infrastructure. This includes infrastructure leveraging stablecoins to optimise payments, liquidity, and treasury; and also explores the unbundling and delivery of crypto/fintech building blocks, or "primitives" – which other companies can utilize to scale faster," EchoVC said.
"The second layer above this targets blockchain functionality. DeFi functionality can be leveraged in Africa for innovative financial products improving access to credit and savings, or perhaps powering new-age decentralized neobanks. NFTs can serve to foster the creator economy for the rising Gen-Z, enable games to provide new ways to earn, or even fractionalise real-world assets and portfolios to lower affordability barriers to investments.
"Thirdly, EchoVC is excited about the prospects of DAOs, not just for their ability to scale autonomously, but also to organise human networks.
"Examples in Africa are social collectives and informal markets, which are key strands of Africa's offline economic fabric. DAOs can organize the offline and informal networks in a way that is beneficial for all participants. This should unlock labor liquidity and increase earning potential for the bottom-of-the-pyramid demographics. Other examples include decentralised agent networks, social networks, as well as gig networks," the company said.
"Looking beyond this, we continue to explore other emerging blockchain aspects ranging from digital identity, privacy, decentralised infrastructure edge nodes and agile supply chains to a possible future intersection between AI/ML and DAOs. On the regulatory side, we continue to observe the evolving landscape. Our view is that regulation is required and will have a positive impact to help guide innovation, improve stability, and remove frictions that still exist between decentralized and centralised worlds. One aspect that we are tremendously excited about is the advent of central bank digital currencies (CBDCs) as the digital version of cash – channeled through the banking system – to remove friction in access to financial products, streamline cross-border payments, and enable programmable local money."
Source: Tom Jackson/Disrupt Africa