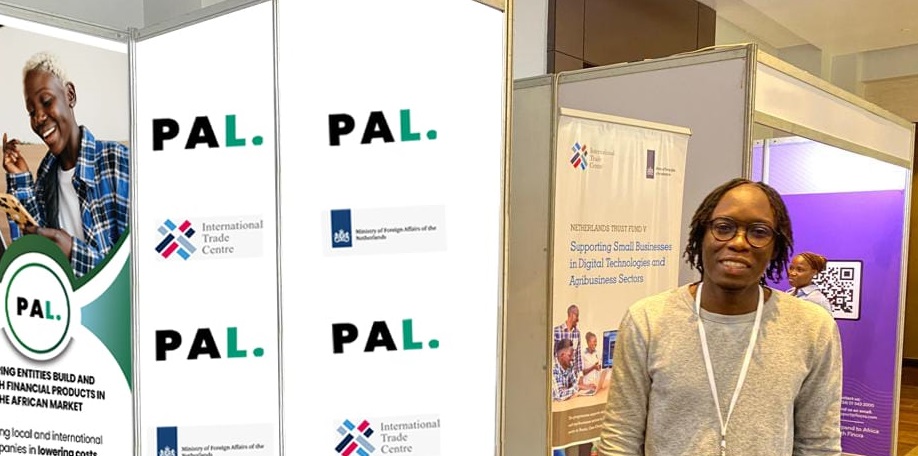 Source: Tom Jackson/ Disrupt Africa
Ghanaian startup PAL is an e-money payment infrastructure and liquidity provider acting as an off-ramp for global enterprises and African businesses wanting to innovate cost-effectively within the Francophone Africa market.
Founded in January 2020 by Dady Maël and Kader Saka, PAL allows African businesses to facilitate cross-border payments to bank accounts and mobile wallets within eight French African nations, exchange diverse African currencies alongside Dollars and Euros, access cash liquidity instantly, and effectively manage their finances.
Stay well-informed and be the very first to receive all the most recent updates directly in your email! Tap here to join now for free!
International businesses based in the UK, US, and Europe can utilise its distinct API to efficiently transfer funds at a reduced cost into mobile wallets, merchant wallets, and bank accounts across Francophone countries.
"For the gig economy, we enable small businesses to become agents within minutes using our POS terminal and USSD point, enabling them to unlock a higher level of revenue with advance cash and already embedded financial products from various financial institutions," said Maël.
Bootstrapped to date, PAL officially launched operations in September 2022 of last year, and is already active in Benin, Senegal, Ivory Coast, Nigeria, and Ghana. It handled US$2.3 million worth of transactions in its first year.
"In West Francophone countries, mobile wallets continue to experience high adoption rates. However, the primary challenge lies in establishing the necessary infrastructure for access, which can be both challenging and costly, often taking between four and seven months to integrate with telecom providers. Additionally, the lack of interoperability within these networks presents obstacles to efficient fund transfers," Maël said.
"Moreover, during our operations, we've identified another significant challenge faced by businesses on the ground. When it comes to making payments in African currencies such as Naira, Rand, Pounds, Dollars, or Euros, traditional banking services prove to be expensive, involve extensive paperwork, and result in transaction durations exceeding six days. For example, an e-commerce or import-export company based in Senegal looking to pay suppliers in Europe, or a Nigerian enterprise seeking to transfer funds within Francophone countries or vice versa, encounters high foreign exchange rates and prolonged settlement times, which ultimately hinder their growth and revenue."
PAL helps with all of that, as an electronic e-money payments provider that collaborates closely with telecom providers.
"This partnership allows us to stand as a super merchant, and swiftly and cost-effectively transfer funds to mobile money wallets across various networks. Our robust infrastructure enables remittances to flow through our platform at highly competitive rates," said Maël.
Stay well-informed and be the very first to receive all the most recent updates directly in your email! Tap here to join now for free!
Source: Tom Jackson/ Disrupt Africa