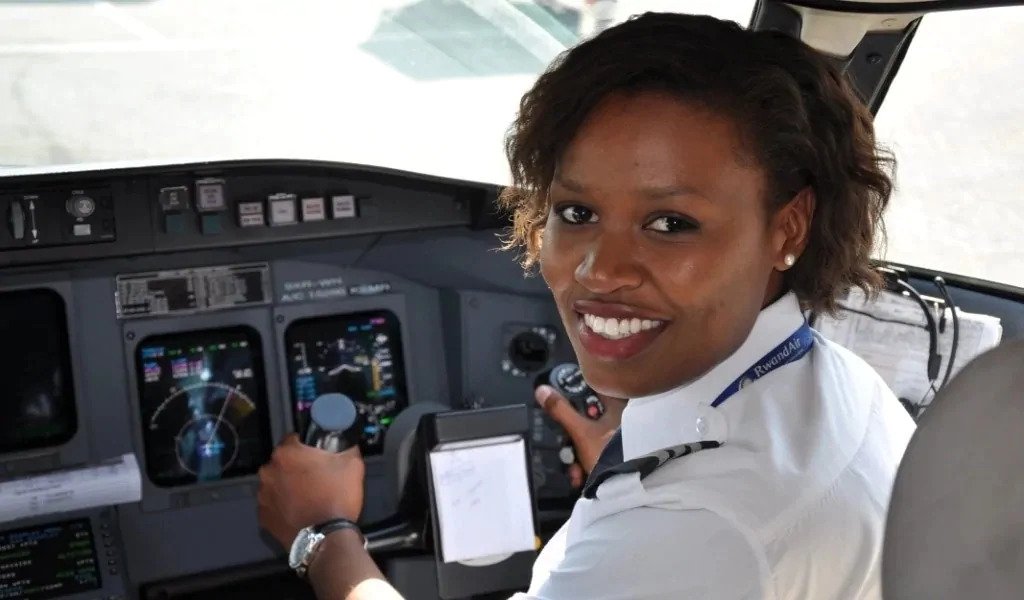 Source: Evans Annang/ Pulse
The Minister of Education, Dr. Yaw Osei Adutum has disclosed that some selected high schools across the country will offer courses in aviation and aerospace next academic year.
According to him, this forms part of efforts to promote Science, Technology, Engineering, and Mathematics (STEM) education in the country to enable Ghanaian students to compete in the fourth industrial revolution.
Speaking at the Afia Kobi Ampem Girls Senior High School in the Ashanti Region, he said the Ministry is keen on promoting STEM in schools.
"Next year, there are about 12 schools that will be offering aviation and aerospace courses and in their case it is not going to be a club but an academic programme," he stated.
Dr Adutwum explained that students would take courses in addition to physics, chemistry and advanced mathematics, adding that the decision to introduce aviation and aerospace courses was inspired by Afia Kobi Girls SHS.
He said the Ministry was considering converting the school into a STEM school to train more girls in the sciences for accelerated national development from all spheres.
"This school is going to be transformed into a STEM school. They are doing some great things in the field of aviation and aerospace as pioneers at this level," the minister noted.
He said the government was committed to expanding facilities in the school to enhance academic work, adding that it had already been provided well-equipped science laboratories.
He applauded management of the school for being the first to introduce an initiative called "drop everything and read", a time set aside for students to read.
"We are going to provide them a library so that they can do just that and I have no doubt in my mind that five years from now this school will be one of the best in the country," he said.
He was in the school to encourage the girls who had formed an engineering club to work hard and make a mark in the field of engineering while positioning themselves to further their education abroad.
Source: Evans Annang/ Pulse