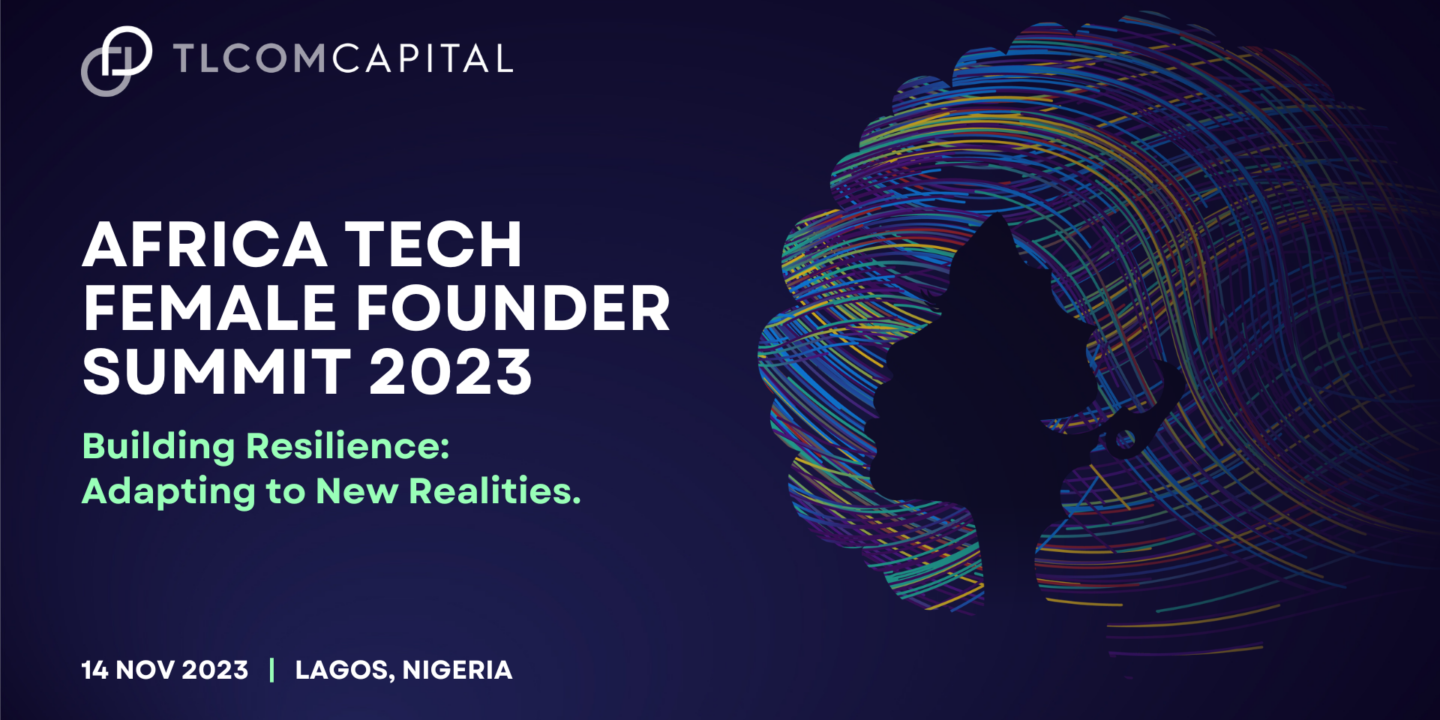 Source: Joseph-Albert Kuuire/ Tech Labari
TLcom Capital, the Africa-focused venture capital firm, has officially announced its fifth annual Africa Tech Female Founder Summit, which will be held on Tuesday 14th November 2022 in Lagos, Nigeria.
The headline session will feature a fireside conversation with Julia Collins, who will share valuable insights on her experience as a successful serial tech entrepreneur. The event is expected to be the largest gathering of women in tech in Africa.
Stay well-informed and be the very first to receive all the most recent updates directly in your email! Tap here to join now for free!
With the current global macroeconomic environment in mind, the theme for the 2023 Africa Tech Female Founder Summit is Building Resilience: Adapting to New Realities, which addresses head on the challenges African founders and operators are currently facing, as well as providing timely and practical advice and support from experienced global and African business leaders. 
Julia Collins, the first black woman to build a unicorn, will give this year's keynote, as well as host a masterclass session on Getting to Product Market Fit. Julia is now building Planet FWD, a leading decarbonization platform for consumer companies.
She will be joined on the day by Cikü Mugambi [Kobo360], Enas Siam [FlexStock], and Thomas Njeru [Pula], who will hold a panel on "When the going gets tough", whilst Tokunbo Ishmael [Alithea Capital] will discuss the Importance of Investing in Women. In addition, this year the Africa Tech Female Founder Summit will host a number of masterclasses, held by TLcom Partners such as Eloho Omame, as well as a special focus on Building & Leveraging Networks, by leading Executive Visibility expert, Glory Edozien.   
Having hosted the summit with 150+ African female founders and operators in Nairobi in 2022, this year sees the event move west to Lagos, Nigeria.
Applications to attend the event are now open.  
Andreata Muforo, Partner at TLcom Capital, adds, "At this year's Africa Tech Female Founder Summit, we will not only be discussing business survival, but also business growth; there are opportunities for founders, even during more turbulent economic times.
We're excited to be hosting the continent's largest gathering of women in tech, bringing some truly experienced and inspiring speakers to the table. We want all attendees to leave with not only a vision and renewed sense of community support, but also with actionable insights that will benefit their businesses". 
Speaking on the upcoming event, Omobola Johnson, Senior Partner at TLcom Capital, says, "2023 has been a challenging year for founders across the continent, so this year we will be gathering our community of women in tech in Africa to share experiences, learn from experts in their fields and develop coping tactics that will help build resilient businesses to weather this current climate. We want to discuss in depth what resilience means, how it can be infused into businesses, their leaders, and their teams." 
TLcom's TIDE Africa Fund II, which is one of the most active funds across Africa, boasts a leadership team that is 60% female.
The firm has actively supported female founders not only through its annual summit, but notably through its track record of investing in some of Africa's top female-led startups such as Okra and Pula.
In 2022, TLcom also doubled down on its drive to address the severe funding gap for Africa's female tech entrepreneurs with a co-investment commitment to support the launch of FirstCheck Africa's debut fund.
Currently, TLcom manages total commitments of approximately $350mn and holds several African startups in its portfolio including Andela, Ajua, Autochek, Ilara Health, Kobo360, Okra, Pastel, Pula, Seamless HR, Shara, Terragon Group, Twiga Foods, uLesson and Vendease.
Stay well-informed and be the very first to receive all the most recent updates directly in your email! Tap here to join now for free!