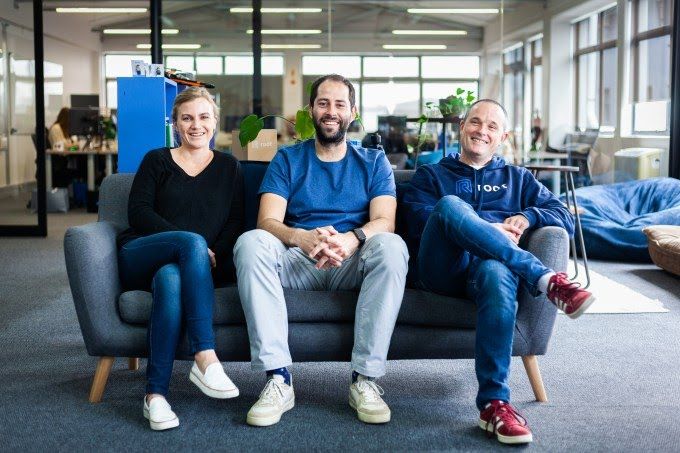 Source: Joel Nwankwo/ Tech Economy
Root, a South African insurtech firm, has raised $1.5 million to accelerate its expansion plans and build on its success both domestically and internationally.
A prior investment round in 2021 was followed by the most recent cash infusion, which was spearheaded by Remgro's venture and growth capital arm, Invenfin. Root will be able to capitalize on the rising demand for cutting-edge insurance solutions by expanding its operations in the UK, where it began in May, and throughout Europe with the help of this new cash infusion.
 In order to help businesses in Africa, the UK, and Europe create, market, and manage digital insurance products, Root, a 2016 startup, provides an end-to-end insurance platform. Root gives companies the freedom to independently create and implement insurance solutions by demystifying the intricacies of insurance through user-friendly APIs.
Louw Hopley, co-founder at Root, expressed excitement over the recent funding while also acknowledging the support from Invenfin.
"We've built a trusted partnership with Invenfin since they invested in our business two years ago, and I'm delighted that they see further potential in our growth strategy and want to continue to invest in our future as we scale up internationally," said Hopley.
The strategic objectives of Root include growing its market share in the UK and penetrating the larger European market. With this funding from Invenfin, Root is well-positioned to take advantage of the changing insurance market, where forward-thinking insurers are beginning to appreciate the value of partner insurance channels like embedded insurance.
In order for insurers to access these markets quickly and with confidence, Root intends to offer the reliable, API-first technology necessary.
Root's idea was praised by Theo van den Berg, investment officer at Invenfin, who emphasized the significance of embedded insurance for the industry's future. He said that Invenfin believes in Root's concept that the future of insurance is embedded, enabling businesses to provide consumers with insurance that is much more accessible, relevant, and inexpensive.
As it expands its operations into new regions, Root is positioned to further disrupt the insurance industry with its dedication to making insurance more approachable and flexible.
Source: Joel Nwankwo/ Tech Economy