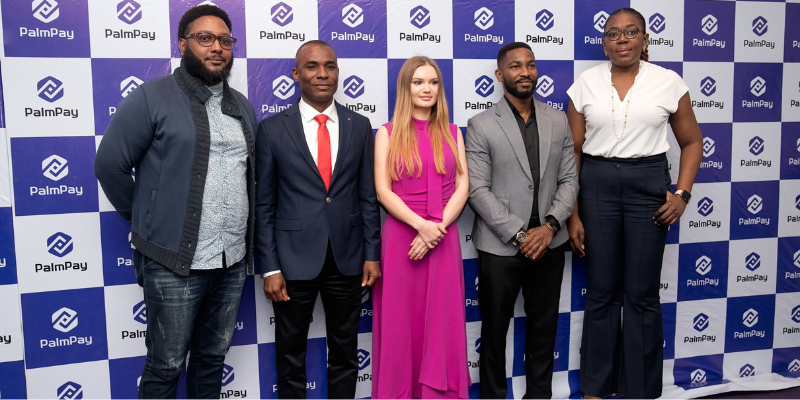 Source: Godfrey Elimian/ Technext
PalmPay, a pioneering Africa-focused fintech platform, is set to launch a savings service which includes a 20% annual interest savings plan available to all users this week. The company made the announcement in an event to celebrate the milestone of hitting 25 million registered users on its platform.
Apart from marking 25 million users on its smartphone app which is a significant landmark in its journey, the company is also celebrating its extensive network of 500,000 mobile money agents and 300,000 merchants in its payments ecosystem.
The company's robust strategy of providing safe, user-friendly, and inclusive financial services is demonstrated by its remarkable growth within just four years of its market entry in Nigeria.
According to Sofia Zab, the Global CMO of Palmpay, the company is proud to have become one of the driving forces of financial inclusion in Nigeria, and a smart payment service provider in Africa.
PalmPay's efforts at promoting financial inclusion have been notably impactful, with around 30% of its users stating that their first-ever financial account was created on the app. Its recent performance of being one of the most efficient and trustworthy fintech solutions during the naira cash crunch has also helped the platform grow its popularity among Nigerians.
In an exclusive interview with Technext recently, Chika Nwosu, the Managing Director of Palmpay Nigeria, noted that the company foresaw the challenges that Nigerians would face after the CBN declared its intention to reduce the amount of cash circulating in the economy. In its bid to stay ahead of the curve and help the underbanked navigate the situation, certain steps were taken.
"We were well prepared for it. As soon as the federal government, through the central bank, made the policy, we went to work. What we did was to design and create nearby agent services, which helped our customers access agents nearby to them to swap the naira notes," he explained.
Palmpay's quest to become Nigeria's foremost fintech
PalmPay is an intuitive digital wallet with account opening, money transfer and bill payments features in one. The Africa-focused payment platform launched in Nigeria in November 2019 after raising a $40 million seed round -the largest of its kind in Africa- led by the mobile-phone maker, Transsion.
The fintech provides banking services for businesses, equipping them with dedicated apps, web portals and POS. The PalmPay app offers a comprehensive suite of financial services that empower its customers with tools to manage their finances in one place.
The platform's user-friendly application simplifies digital transactions, making them swift and convenient. This has driven a shift in consumer behaviour from cash to digital payments. Today, the company processes more than 5 billion USD per month.
Its expansive network of mobile money agents helps users deposit and withdraw money and guide consumers on how to use the PalmPay app. Its agents also serve consumers who do not have access to smartphones by transacting on their behalf, thereby extending access to PalmPay's services to millions of additional people.
The company's success in Nigeria has been propelled by its proprietary payment infrastructure, which offers unmatched reliability in a market that has long grappled with unstable financial systems. The platform boasts a 99.5% 10-second transaction success rate, distinguishing PalmPay in a highly competitive fintech space.
"PalmPay is more than a digital wallet – we are building a comprehensive platform to offer consumers all the tools they need to thrive financially. As we move forward, our aim is to become Africa's financial super app," Zab added.
According to the company, its next strategic step is to bridge the gap between consumers and businesses by digitising merchant payments. The fintech is now onboarding tens of thousands of offline retailers every month, many of whom are spurred to join the platform following requests from its customers who want to pay with a transfer.
"The consumer base has now become one of the major driving forces of wider cashless adoption in the Nigerian payments ecosystem", said Chika Nwosu, PalmPay Nigeria Managing Director, "We see an enormous potential in digitising payments for the retail and informal economy, which reduces their cost of doing business and helps them build the digital track record to qualify for credit and other financial services", he adds.
Looking ahead, PalmPay is extending its operations to more countries and plans to offer cross-border transactions in future. The company is already piloting services in Ghana and is preparing launch plans for several other African markets. 
Source: Godfrey Elimian/ Technext