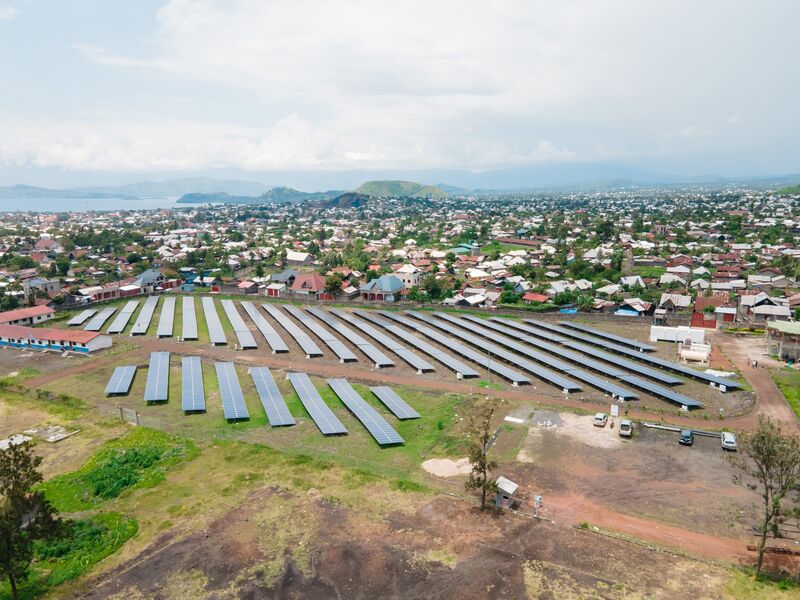 Source: Bloomberg
Nuru, a solar power startup operating in the Democratic Republic of Congo, has secured more than $40 million in equity funding for projects including the biggest mini-grid in sub-Saharan Africa.
The money will be spent on building three so-called metro-grids, which combine solar power with batteries, with a total generation capacity of 13.7 megawatts in Goma and Kindu, and the biggest in the city of Bunia. Nuru already operates metro-grids in four other cities in eastern Congo. An additional $28 million is expected to be sourced through project finance by the end of July.
The country that's more than four times the size of France has one of the world's lowest electrification rates. Less than 20% of its more than 100 million people have access to the national grid, creating a business opportunity for companies offering solutions such as mini-grids and home solar systems.
The financing is from the International Finance Corp, the Global Energy Alliance for People and Planet, the Renewable Energy Performance Platform, Proparco, E3 Capital, Voltalia SA, the Schmidt Family Foundation, GAIA Impact Fund SASU and the Joseph Family Foundation. 
Source: Bloomberg