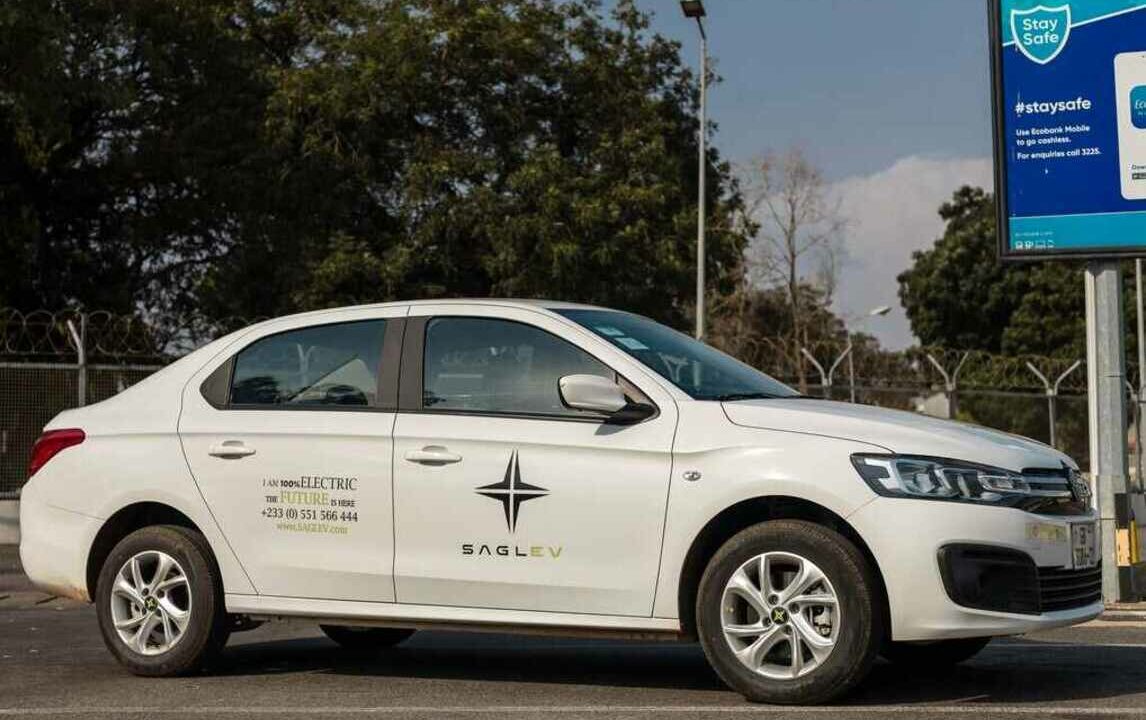 Source: Samson Akintaro/ Nairametrics
SAGLEV Inc, the electronic vehicle manufacturing company in Nigeria, said it has entered into a partnership with Ardove Plc, which owns the franchise for AP ad Enyo petrol stations to also offer charging services for electric vehicles.
Chairman/Chief Executive Officer of SAGLEV, Dr Sam Faleye, who disclosed this during a media launch of the EVs in Lagos, said this would address the concerns of many Nigerians about charging.
Stay informed and be the first to receive all the most recent updates directly in your email!
Tap here to subscribe to our newsletter for free!
According to him, some of the major misconceptions about EVs have to do with their affordability and the need for frequent charging are unfounded while disclosing that in comparison to Internal Combustion Engines (ICE) EVs are quite affordable, and need less maintenance. On the issue of charging which has been identified as another major source of worry for EV users, Faleye disclosed that an EV does not need frequent charging.
He added that a fully charged car can travel for as long as 300 kilometers on a full charge, which is equal to driving from Oshodi to Ajah 10 times.
Partnership with Ardova
With the Ardova partnership, Faleye said plan are underway to roll out charging stations at every AP and Enyo Petrol Station across the country where EVs can be charged. Speaking on the partnership, the Head of Commercial Development at Ardova Plc, Chimaobi Onuigbo, said:
"We are an organization that is into white products, which refers to PMS, AGO, and gasses. So obviously, looking at it from our position, you would feel that we should be opposed to the alternatives to our business. But we've thought about it, if you come into one of our stations, why not let it be that you are either buying fuel or charging your vehicle? So, either way, we can kill two birds with one stone at the same place.
"Now the other thing is the stations run on power and to charge electric vehicle requires power. The power is already available at the stations. One of the advantages and part of the reasons why we've partnered with SAGLEV today is because we have the spread; we have over 500 stations cut across Nigeria. So, the question of what happens if my vehicle runs out of battery is answered because if you are driving in Lagos, you will always find an AP station or Enyo station because AP and Enyo are now one entity.
"In the next one to two years, we are looking forward to having at least a charger at each of our stations and I am sure that will bring comfort to electric vehicle users in Nigeria."
Meanwhile, the SAGLEV CEO, Faleye said that despite the misconceptions about EVs, they have come to stay.
He urged Nigerians to hop on the moving train or be left behind, adding that with the rising costs of Premium Motor Spirit (PMS) popularly known as petrol, it has become cheaper and more cost-effective to embrace electric vehicles.
Stay informed and be the first to receive all the most recent updates directly in your email!
Tap here to subscribe to our newsletter for free!