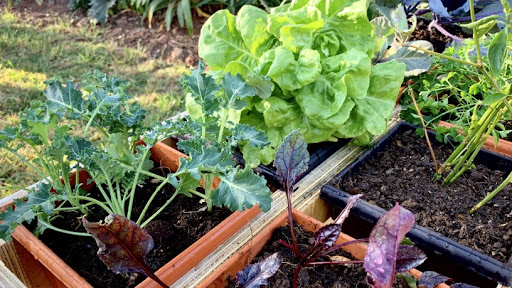 Source: Tom Jackson/ Disrupt Africa
Kenyan startup Kyosk has developed a digital-first, data-led distribution platform that revolutionises the way small retail outlets, farmers, and their communities in Africa connect with high-quality and affordable goods and services through digitised value-chains.
Founded in 2019, Kyosk enables shops and eateries to order conveniently and receive deliveries within 24 hours, while its last-mile deliveries to hard-to-reach communities empower manufacturers and farmers to expand their network and access data for better demand and business planning. 
"Our distribution extends from fast-moving consumer goods, electronics, health and beauty products to agri-value chains, financial services, and more. Our model removes inefficiencies in the multi-layered distribution chain by connecting manufacturers directly to retailers, providing real-time data, and removing unnecessary costs, making it easier to optimise business operations with ease," Kyosk CEO Raphael Afaedor, previously of Jumia and Supermart, told Disrupt Africa.
"We empower small retail businesses and communities, providing them with access to top-notch products and services via our easy-to-use digital platforms and client-centric business models."
Kyosk successfully launched its first 6 territories in and around Nairobi within its first year of operations. In the second year, it pivoted to an asset-light model, developing strategic partnerships with local businesses to expand its footprint to 19 territories across Kenya.
"This allowed us to focus on providing highly personalised and localised offerings to our customers. In the past year, we have established a strong presence in Nigeria, Uganda, and Tanzania, serving a total of 42 territories," Afaedor said.
The African retail market is valued at approximately US$600 billion, and is projected to grow at a rate of five to six per cent annually. Kyosk focuses on serving small retail outlets and traditional retailers, which account for over 60 per cent of retail trade in Africa.
"These retailers are primarily located in low-income, informal urban communities and have historically been inadequately served. They face high transportation costs and have difficulty accessing manufacturers and distributors due to multiple layers of intermediaries. As a result, small retailers often experience frequent stockouts and lost revenue while facing limited access to credit," said Afaedor.
"Most non-perishable food manufacturers in this market are small to medium-sized local companies that focus on one or two products with multiple brands. These manufacturers struggle to access outlets directly, instead relying on intermediaries to get their products to market. The stockouts that occur at small retail outlets account for six to eight per cent of FMCG sales and result in high costs for manufacturers."
Kyosk is on hand to address these issues. While traditional distributors currently hold more than 90 per cent of the market share, Afaedor and his team nonetheless see a huge opportunity for digitisation.
"By digitising the distribution chain, we can provide end-to-end visibility and traceability, shorten route-to-market, and enable efficient last-mile delivery. Moreover, digitisation allows for better data-driven decisions for manufacturers, easing the impact of fragmentation while enabling more informed product development and demand forecasting," he said.
"At our business, we are committed to providing small retail outlets and traditional retailers with the tools they need to thrive. By creating a tech-based platform that streamlines the distribution process, we bridge the gap between manufacturers and retailers while driving growth in Africa's retail market."
The startup is VC-funded, though it does not disclose its investors.
"This has enabled us to achieve many significant milestones, including the launch of new products and services, expansion into new markets and the acquisition of key partnerships." Afaedor said.
"Kyosk has seen remarkable growth since its launch, with over 300,000 registered outlets in our database and an impressive month-on-month growth rate of over 10 per cent."
Currently, it operates in Kenya, Uganda, Tanzania, and Nigeria, and Afaedor said its focus was on expanding its catalogue of products and offering financial services that bring added value to retailers and their customers. Kyosk operates on a high volume, low margin model, which allows it to offer customers fair pricing while maintaining profitability.
Source: Tom Jackson/ Disrupt Africa