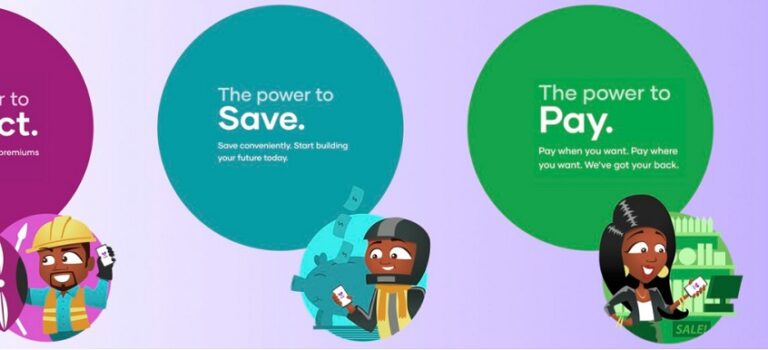 Source: Tom Jackson/ Disrupt Africa
Kenyan startup Power Financial Wellness is a fintech platform focused on connecting workers in Africa to affordable and appropriate financial services. 
Founded in 2019 by Brian Dempsey, Power delivers a holistic set of financial services to the general workforce by enabling four key services – salary advances, savings and investments, loans, and insurance.
"We deliver these services by connecting through the employers or gig platforms, leverage data, and provide custom services to each individual worker," Dempsey told Disrupt Africa. "All of the credit facilities and savings installments are deducted from the worker before their company pays them. Our overall goal is to help improve the financial health of individuals through more affordable credit and streamlined savings."
Before starting Power, Dempsey spent a decade working in financial services in Africa, and noticed that the majority of workers would spend all of their earnings in the first five days of the month, making it very difficult to cope with any risk or manage day-to-day.
"Furthermore, savings rates and insurance penetration were very low. While financial inclusion was increasing, financial health was deteriorating," he said.
Power looks to address this via its holistic offering, which is fully digitised and cost effective. Banks make up the bulk of its competition, Dempsey said, offering check-off loans and advances to private companies.
"However, their processes remain inconvenient, expensive, and time-consuming. Other earned wage access platforms have also arisen, however they don't deliver the same holistic offering that can be accessed through Power," he said.
The startup has seen steady growth since its public launch in February 2022 in Kenya. In 2023, it has witnessed over 20 per cent month-on-month growth in its disbursements to workers, and over 95 per cent retention of customers.
"Our customers really value our solution and view it as one of their most important benefits at the companies they work for," Dempsey said.
Power earns revenue through each of the services provided on the application. In Kenya, it is a regulated lender, and charges fees on earned wage access as well as interest on loans.
"We also earn commission on any insurance premiums sold as well as deposits generated through our platform. For our partnerships with banks, we provide a software as a service platform and earn a small fee on all transactions. Revenues are still small, but growing, with a target to become EBITDA positive in 2024," said Dempsey.
Power closed a seed round in late-2022, with DOB Equity, QED Investors, Quona Capital, Zephyr, Norrsken, Mercy Corps Ventures, and Chandaria Capital participating. It also closed on a bank partnership that will allow it to bring its solution to markets in southern Africa.
"We have also just concluded on setting up in Uganda, so hoping to launch there in the near future. Our goal is to be in four countries by the end of 2023 and 10 by the end of 2024," Dempsey said.
It has not all been smooth sailing, with Dempsey saying it had been a slog negotiating the regulatory environment.
"Given our service offering, we had to spend the bulk of the first two years building and testing a scalable and secure system, while also engaging several regulators including the Central Bank of Kenya, Capital Markets Authority, Insurance Regulatory Authority, Office of the Data Protection Commissioner, Financial Reporting Centre, and so forth," he said.
"This requires the capital and the patience, as well as the expertise to navigate. We are excited now with the foundation we have built and ready to scale in Kenya and across the continent!"