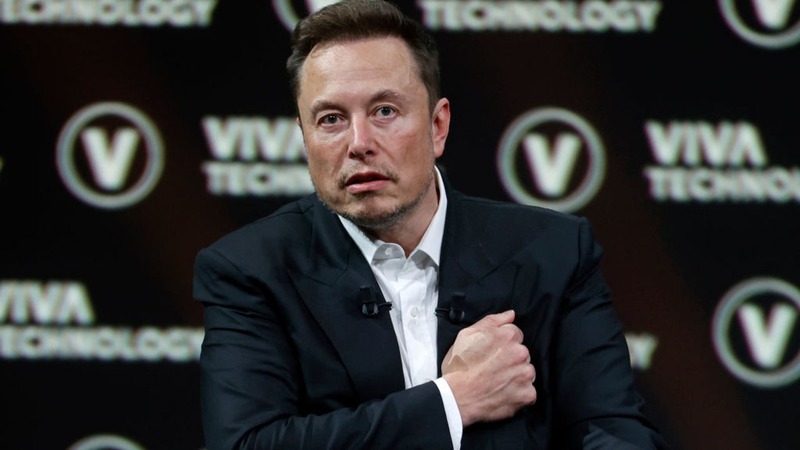 Source: Inimfon Asifa/ Technext
Twitter CEO Elon Musk, has action to address the growing concerns surrounding extreme levels of data scraping and system manipulation on the social media platform. As a result, temporary limitations have been placed on user activity, leading to widespread reports of users being unable to access Twitter.
On Saturday, thousands of individuals expressed frustration over their inability to use the platform, following Musk's announcement that specific restrictions would be implemented. Verified accounts were temporarily limited to reading 6,000 posts per day, while unverified accounts were limited to 600 posts per day.
Furthermore, new unverified accounts were restricted to 300 posts per day. Elon described these measures as a "temporary emergency measure" to combat the issues at hand.
"To address extreme levels of data scraping & system manipulation, we've applied the following temporary limits:
– Verified accounts are limited to reading 6000 posts/day
– Unverified accounts to 600 posts/day
– New unverified accounts to 300/day"
According to NBS, many users who tried to access or post content on Twitter's website or mobile app were met with a "Rate limit exceeded" or "Cannot retrieve tweets" error message. As of 11 a.m. ET, more than 7,300 people reported issues with Twitter to the website Downdetector
In response to the concerns raised, Musk provided additional information, stating that the rate limits would soon increase to 8,000 posts per day for verified accounts, 800 for unverified accounts, and 400 for new unverified accounts. This adjustment aims to strike a balance between addressing the data scraping and manipulation issues while minimizing the impact on user experience.
"Rate limits increasing soon to 8,000 for verified, 800 for unverified, and 400 for new unverified," Musk added.
Elon Musk's involvement as the CEO of Twitter has brought forth various changes and features on the platform.
Since Elon Musk assumed control of Twitter in October 2022, the social media platform has undergone significant transformations. These changes range from altering the criteria for blue check verification to tweaking the appearance of the site. Here's a chronological timeline of the key modifications implemented since Musk's takeover:
Elon Musk announced he'd be stepping down as CEO of Twitter and on Friday he announced his replacement would be NBCUniversal's former head of advertising and partnerships, Linda Yaccarino.
October 27, 2022:
Elon Musk's $44 billion acquisition of Twitter was finalized, leading to the swift dismissal of executives, including CEO Parag Agrawal and CFO Ned Segal.The company initiated layoffs affecting approximately half of its workforce.
December 12, 2022:
Twitter Blue, a subscription option for users, was officially launched at a monthly cost of $8. Users subscribing to Twitter Blue gained immediate access to the coveted blue checkmark, which was previously reserved for accounts deemed "authentic, notable, and active." Additionally, subscribers enjoyed features like tweet editing.
April 3, 2023:
For a brief period, the familiar blue bird logo associated with Twitter disappeared. Elon Musk replaced it with a Shiba Inu, the symbol of Dogecoin, a cryptocurrency he had long supported.
April 20, 2023:
The legacy blue checkmarks were removed from Twitter, leaving only those who had subscribed to Twitter Blue as the remaining "verified" accounts. This change limited the verification status to users who opted for the platform's premium offering.
Upon acquiring Twitter, Musk expressed that his intention was not primarily financial gain but rather to aid humanity, a cause he deeply cares for, and to establish it as a "common digital town square." However, the alterations made by Musk on Twitter frequently faced resistance from users who expressed concerns about the platform's declining trajectory under his leadership.
Source: Inimfon Asifa/ Technext