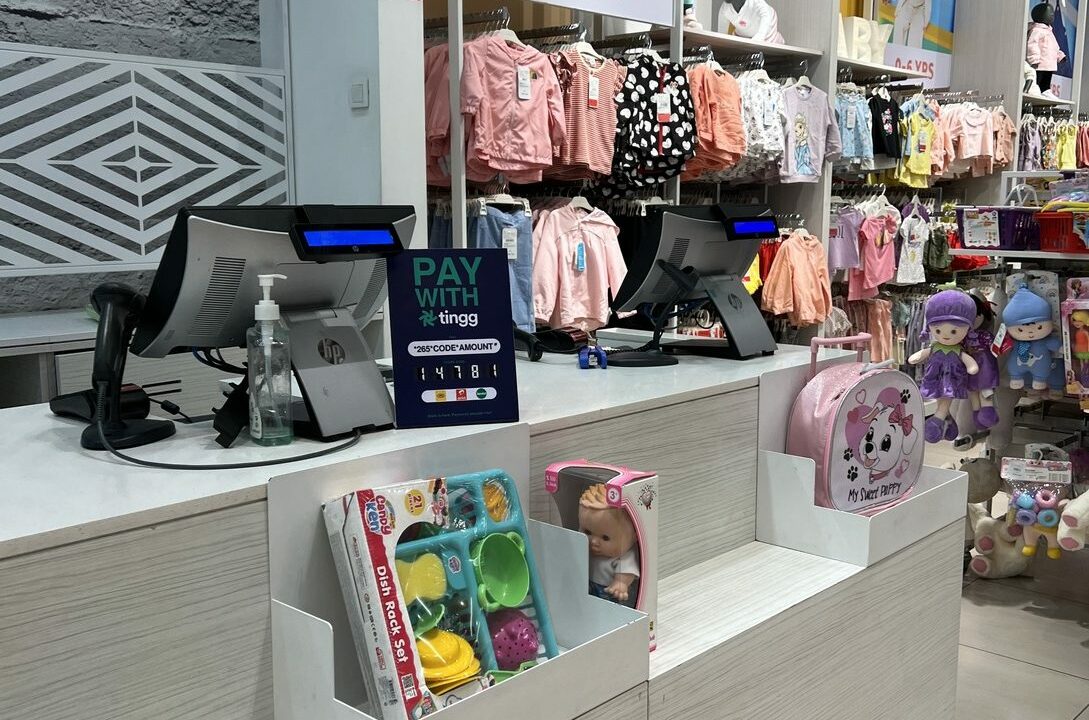 Source: Abraham Augustine/ Techcabal
Cellulant's new Nigeria country manager has one job, to grow Cellulant's share of Nigeria's large payments market with a combination of mobile and card payments. In a market where mobile PoS devices rule, the Kenyan company is hoping to turn a crack in the wall into a den it can dominate.
In February this year, Ibrahim Aminu was appointed Cellulant's new general manager for Nigeria. The former general manager for VigiPay, a Venture Garden Group company, boasts experience that includes time at a pharmaceutical company, an oil and gas firm, two Nigerian banks and one of Nigeria's oldest fintechs, Interswitch. When he joined Cellulant, one of Kenya's oldest payments firms to lead its Nigerian business, the company announcement described his role as providing "leadership as Cellulant expands coverage for Tingg, Cellulant's Digital Payments platform, across Nigeria."
Cellulant has always served big merchants. Airlines, banks and other fintechs as an aggregator. But Tingg, originally Mula, was the company's foray into directly offering consumers a way to pay merchants from a single app.
The offerings were typical. Airtime top-up, utility token purchases and satellite TV subscriptions. Launched in 2017—the same period when the agent network business was near its crest—Cellulant also began to roll out an agent network to support Mula's smartphone app experience. Mula quickly became synonymous with bill payments.
Two years later, in 2019, Cellulant rebranded the service to Tingg. While Cellulant focused on its traditional business of collecting payments for big merchants like airlines, Tingg was to become a payments super app uniting bill payments, remittances, lending, group investments, and food and gas orders in one app across (then) eight markets in Africa.
These days, Tingg is none of these things. It suspended its agency banking business. And in 2022, Cellulant's CEO, Akshay Grover told TechCabal that his company wanted to enable smaller merchants to collect digital payments. The new goal was to add 50,000 small merchants in a year. And Tingg was the arrowhead.
With a streamlined focus on enabling digital payments for smaller merchants, Tingg grew quickly. Between September 2022 and February 2023, InStore, a product that allowed small merchants to accept payments from multiple channels grew by 200% in Nigeria alone
Growing this segment is a key focus of Aminu, the new country manager in Nigeria. Already Instore is used by several mid-sized businesses including quick-service restaurant chains. At last count, Tingg was being used in 400 stores in Nigeria.
"The SMBs (small and medium businesses) still handle a lot of cash today as it is and there is a big opportunity [there] as we see it," Aminu told TechCabal earlier in June. Nigeria's infamous cash ban policy was a boon, Aminu admitted. "There is now an urgency for businesses to start accepting payments digitally," he added.
But the same policy wave that lifted Cellulant, did the same for the competition. In particular, Opay, Moniepoint and Palmpay. All three offer point-of-sale devices for card payments as well as bank transfers. In addition, all three also have strong agent banking networks that run mostly Cash-In-Cash-Out operations.
Tingg's edge lies in its razor focus on targeting small merchants that are big enough to be worth the hassle. The core of its offering is a promise to deliver smoother offline acquiring without the hardware where possible. As a result, it does not have to deal with the hassle of managing a CICO-oriented agent banking network. Nigeria's agent banking operators have said they will increase the charges they collect from customers seeking to make deposits or withdrawals.
This could drive customers away from CICO agent networks to more bank transfers and mobile phone-based payments. For now, this is only conjecture. Consumer habits die hard and Nigerians love withdrawing cash on demand.
"Yes, competition would exist but we pride ourselves on the service we are able to offer our customers and our ability to deepen that relationship," Aminu concedes.