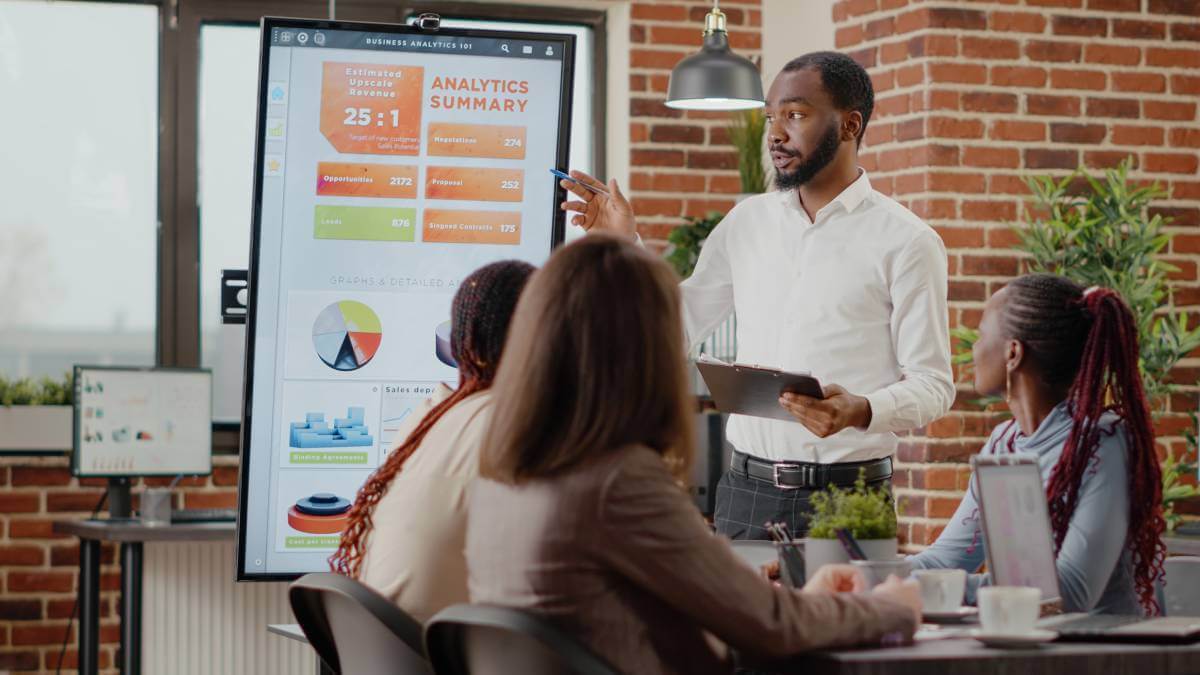 Source:  Paula Gilbert/Connecting Africa
Investment in Africa's tech startup ecosystem passed the $3 billion mark for the first time in 2022. Nigeria remains the apple of investors' eyes and fintech continues to be the sector that receives the most money.
That's according to the 2022 African Tech Startups Funding Report, published this week by Disrupt Africa, which shows that startups raised more funding than ever before, in spite of a global downturn in investments, especially in riskier asset classes such as venture capital.
The researchers said that a total of 633 startups in Africa raised a combined $3.3 billion in 2022. This was 55.1% more than the $2.15 billion raised in 2021 by 564 Africa startups.
Total annual funding for African tech startups has increased by over 1,000% since 2015, according to the report.
"In spite of global pressures, 2022 was another outstanding year for the African tech space. Who knows what the future holds, and whether the sector will now enter a more fallow period, but for now the space can reflect on a very good 12 months work," said Disrupt Africa co-founder Gabriella Mulligan.
The record for largest round ever raised by an African tech startup was again beaten in 2022, with Nigerian fintech startup Flutterwave topping its own 2021 record with a $250 million raise in February.
Standout amounts were also raised by Nigerian mobility fintech company Moove ($181.8 million across five investments); Egyptian fintech platform MNT-Halan ($150 million); Algerian super app Yassir ($150 million); Kenyan retail-tech startup Wasoko ($125 million); Tunisian AI startup InstaDeep ($100 million); South African e-commerce company Clickatell ($91 million); and Kenyan pay-as-you-go solar company M-KOPA ($75 million).
On the investor front there were at least 987 different disclosed investors in African tech startups in 2022, up by 216 from the 771 tracked in 2021. Disrupt Africa said this is the largest amount of individual disclosed investors in any year on record.
Nigeria nails it
Nigeria was the best-funded country in Africa for the second year running, with 180 startups raising a combined $976 million – substantially ahead of all other countries on both counts. Nigeria's startups make up 28.4% of Africa's total funded ventures and the country received 29.3% of the continent's total investments.
Nigeria, Egypt, South Africa and Kenya remain Africa's "big four" from a funding perspective, but they did receive a smaller share of total funding between them than in 2021, with startups from more African countries securing investment.
The researchers said that Egypt and Kenya reported decent growth, while South African funding fell from 2021.
"Once the wonder child of African startup funding, South Africa declined year-on-year, both in the number of startups receiving investment, and in the total amount of funding raised," researchers said.
In 2022, startups in 27 African countries were backed with funding, more than ever before.
"Yet, despite a record-breaking year of funding for both Ghana and Tunisia, Africa's 'big four' remains firmly entrenched, with no sign yet that it could in any real way turn into a 'five' or 'six'. There are, however, signs that funding is starting to become – slightly – more evenly distributed," the report said.
In 2021, 80.1% of funded ventures hailed from Egypt, Kenya, Nigeria or South Africa. In 2022, that declined to 75.8%. At the same time the proportion of total funding raised by these markets also decreased from 92.1% of the annual total in 2021, to 80.8% in 2022.
"This is a significant development considering until 2022 the share secured by the major markets had only been rising."
Fintechs flex muscles
The fintech sector was, yet again, the most attractive to investors in 2022, receiving almost $1.5 billion in funding during the year, making up 43.4% of all startup investments into the continent.
In all, 205 fintech startups raised funding, with Nigerian fintechs making up almost 40% of startups and 46% of fintech funding. African unicorn Flutterwave led the pack with a $250 million raise followed by Moove ($181.8 million) and Yellow Card ($40 million).
Egyptian fintechs also had a strong year, with key rounds raised by MNT-Halan ($150 million), Paymob ($50 million) and Khazna ($38 million).
The capital raised by the fintech sector in 2022 was a 39.3% increase on the prior year.
Despite fintech's domination, other sectors also received funding. The next biggest sector for startup funding was e-commerce and retail-tech which pulled in over $556 million, followed by e-health startups which raised over $189 million in 2022.
Other sectors also pulling in startup funding were logistics, ed-tech, energy, agri-tech and transport.
Source:  Paula Gilbert/Connecting Africa