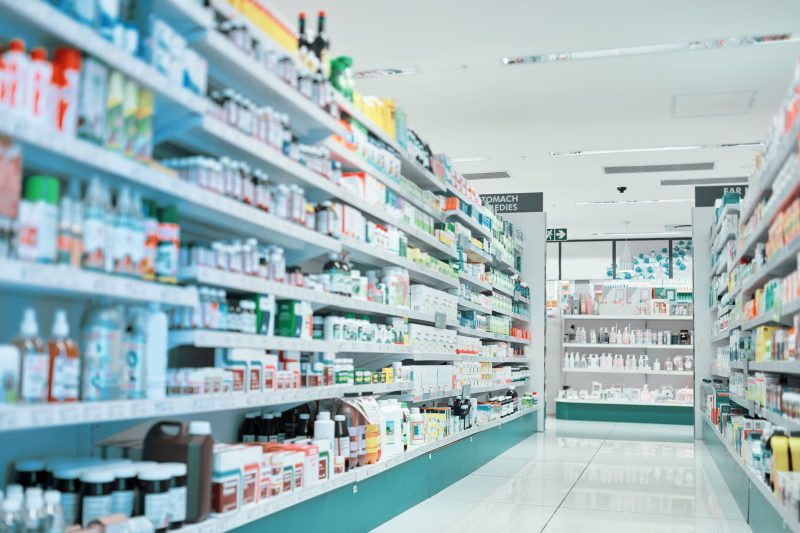 Source: Joseph-Albert Kuuire/ Tech Nova
Healthcare consulting firm Salient Advisory has launched its latest annual market intelligence report highlighting a robust pan-African ecosystem of innovators improving the safety and efficiency of health supply chains across the continent.
Funded by the Bill and Melinda Gates Foundation, the report titled "Innovations in Digitizing Health Supply Chains in Africa" is the first pan-African landscape of health supply chain innovators on the continent.
It tracks nearly 350 technology-enabled innovators digitizing supply chain processes across 27 African countries.
As a wave of supply chain innovations emerged amid the COVID-19 pandemic, the long-term viability and impact of their business models was unclear. While the pace of new entry has slowed drastically, findings show African governments working with health supply chain innovators on nearly 50 partnerships, leveraging their tech-enabled solutions to resolve long-term challenges around the availability, accessibility, and quality of health products in public health supply chains. 
Nearly half of the identified partnerships focus on enabling governments to digitize ordering and inventory management to improve efficiency and minimize wastage, highlighting governments' strong interest in adopting digital order and inventory management solutions.
While most innovators working in partnership with governments are more mature, like Zipline and mPharma, several younger companies have also established public sector partnerships early on, including Nigeria's Figorr and Zimbabwe's Vaxiglobal.
As Africa's tech scene grows, governments' interest in supporting innovations that deliver social impact – while creating jobs – appears to be developing. The growing emergence of these partnerships also bodes well for the development of innovation-friendly regulations by governments across the continent.
Disparities in funding trends remain apparent across the health supply chain innovation ecosystem. While innovators have raised $2.6 billion in funding since their founding, US and Europe-based e-commerce companies and medical drone delivery operators account for 77% of all funding raised; the remaining innovators have raised $584 million since their launch.
While government interest in innovations in ordering and inventory management appears strong and presents a potential path to scale, startups in this category have raised only 9% of all funding since their founding.
Funding
In terms of the number of deals, Plug N Play Ventures and Launch Africa stand out as the most active sources of equity funding in this space, while the Investing in Innovation program, the Bill & Melinda Gates Foundation, and Google's Black Founders Fund have provided the highest number of grants.
The 29 women-led companies active across the African continent (with a large concentration in Nigeria and Kenya) still suffer from poor access to equity financing, resulting in heavy reliance on debt and grants. Innovators headquartered outside the continent have also raised 83% of total funding ever reported, with large e-commerce giants and medical drone delivery operators capturing the bulk of external investment.
Similarly, gender financing gaps are also evident as companies founded solely by women make up 8% of all startups but have received only 2% of all reported funds overall time. Lack of access to equity financing results in women-led companies relying more heavily on debt and grants.
As the ecosystem matures, innovators will provide supply chain solutions at a greater scale to governments, industry, global health agencies and more. The report advocates for the design and launch of trade financing and insurance solutions to enable mature innovators to distribute larger volumes of health products for institutional customers, an adjustment of purchasing processes by global health agencies to facilitate the participation of innovators in donor-funded supply chains, and the continued deployment of grants to foster inclusive and effective innovation ecosystems.
Speaking on the launch of the report, Remi Adeseun, Director at Salient Advisory, commented:
"The report offers the first comprehensive overview of tech-enabled health supply chain innovators emerging across Africa. We are surprised – and thrilled – to see so many government partnerships with innovators underway at both national and sub-national levels. We urge global health donors, agencies and industry partners to join with governments and investors in supporting high-potential innovators, helping foster more efficient and resilient healthcare supply chains while creating jobs."
Hany Abdallah, Senior Program Officer, Supply Chain Systems at the Bill and Melinda Gates Foundation, also commented:
"African health innovators have demonstrated an impressive ability to utilize technology for the optimization of supply chain solutions and the improvement of access to medicines. We are delighted to witness this progress, particularly as it coincides with an increase in government partnerships, which will advance positive health outcomes. This trend highlights the trust and collaboration between governments and health tech innovators, as well as a shared commitment to driving positive change and fostering innovation within the healthcare sector across the continent." 
Jules Sergine Agbeci, Director of Operations at Office Pharmaceutique National, Gabon, said:
"Leveraging tech-enabled solutions to digitize national supply chains across the country has had a transformative effect on the efficiency and product visibility across our local supply chains. As innovators develop more technology-driven models, there will be opportunities for more government agencies across the continent to test these solutions and offer clarity on their supply chain needs to enable public health systems to leapfrog long-running challenges."
Source: Joseph-Albert Kuuire/ Tech Nova