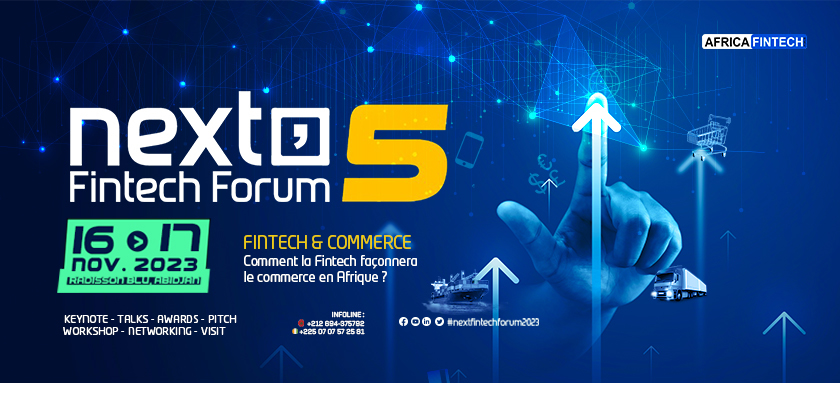 Source: Tech In Africa
Over 600 people will be in Abidjan, the commercial capital of Côte d'Ivoire, for the Next Fintech Forum, which is the largest fintech event in Francophone Africa. This year, it will be held at the Radisson Blu Hotel on November 22 and 23.
The organizers say that the 2022 event will have a market intelligence room where fintech leaders can get information from more than 15 countries. Also, a market entry room will be the place to go for information on getting a fintech license and doing business.
Stay well-informed and be the very first to receive all the most recent updates directly in your email! Tap here to join now for free!
The advisor to Côte d'Ivoire's prime minister, Modibo Samaké, says that the country has become "a privileged meeting place" for the best fintech players in the world.
He added, "The economy of the nation as a whole is doing fairly well, having grown by 8 percent over the preceding decade." As a result, the economy of the Ivory Coast is now accessible to the rest of the world." Even though this growth slowed by 2% because of the Covid-19 pandemic, it finally peaked at 6% by 2021.
The event's organizers have told Ventureburn that the forum will help high-potential entrepreneurs improve their marketing, find funding, and connect with other players in the ecosystem. This is because regulators will also be there to learn more about the latest business and tech changes that affect the fintech sector.
Abdel Aziz Dahi, Mauritanian minister of digital transition, innovation, and modernization, said that the Next Fintech Forum is now a major player in the digital finance ecosystem.
'More than forty percent of fintech are focused on payment and money transfer services,' he said. Services like insurance, loans, and financing are emerging and expanding over the next few years."
The Next Fintech Forum, the Africa Fintech Forum, has become a respected voice in French-speaking Africa. Last year, 600 people attended the event in person, and another 500 people worldwide watched it online. More than 50 sponsors, 40 exhibitors, and 30 speakers were there.
Several high-ranking regulators from the Central Bank of West African States, the Central Bank of the Republic of Guinea, the Central Bank of Mauritania, the Stock Exchange Authority of Ghana, and the Kigali International Finance Centre will be on the program. The Africa Fintech Network, the Fintech Association of Nigeria, the Rwanda Fintech Association, the Ghana Fintech and Payment Association, and the Cote d'Ivoire Fintech Association will all have people there.
The Next Fintech Forum can be registered online.
Stay well-informed and be the very first to receive all the most recent updates directly in your email! Tap here to join now for free!
Source: Tech In Africa