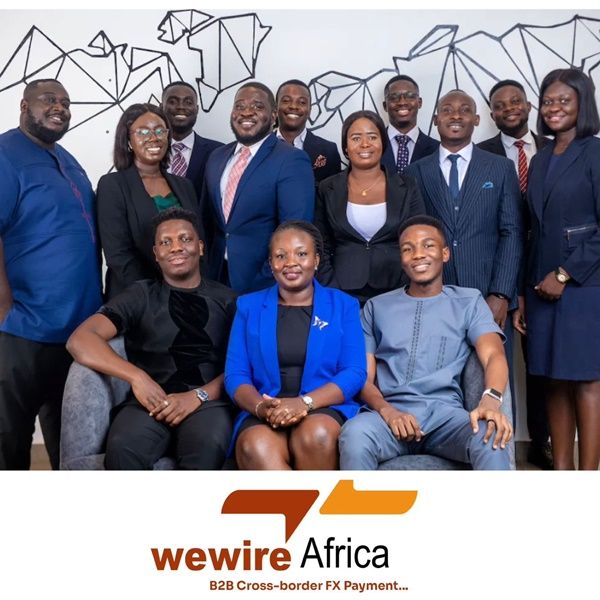 Source: Citi Newsroom
Wewire, a groundbreaking multi-currency payment platform, has officially launched and is designed to meet the evolving needs of businesses engaged in international trade.
Wewire emerges as the game-changer in cross-border payments as it provides a seamless and robust platform that facilitates smooth cross-border transactions for companies operating and trading in Africa, America, Europe, and Dubai.
According to the kenyanwallstreet.com report, In 2021, Africa accounted for 70% of the total value of mobile money transactions globally. In recent years, the continent has experienced a rapid proliferation of digital instant payment solutions.
However, many of these solutions are not interoperable with each other, and even less so across borders.
As Africa works towards building the African Continental Free Trade Area (AfCFTA), interoperability of cross-border instant payment solutions will be vital to increasing trade.
Solutions such as Wewire, made by Africans solving African problems, will help actualize the AfCFTA policy and ensure that its benefits extend to small-scale traders, many of whom are women.
Wewire empowers African enterprises to effortlessly conduct transactions across Africa and beyond, unlocking the true potential of borderless banking.
According to the founder and CEO of Wewire, Eben Ghanney, "Our mission at Wewire is to revolutionize banking access for African businesses.
International countries can send money into Africa, but seldomly is it the other way around. Wewire is changing that.
"We understand the struggles faced by SMEs operating in diverse regions, and we are excited to introduce a solution that eliminates the complexities and inefficiencies associated with cross-border payments. With Wewire, businesses can focus on what they do best."
Wewire offers a wide array of features tailored to the unique requirements of businesses engaged in international trade.
By leveraging state-of-the-art technology and competitive rates, Wewire enables businesses to conduct secure, fast, and cost-effective transactions in multiple currencies.
The platform supports payments in African currencies, American dollars, and European euros, offering unparalleled flexibility and convenience to its users
Source: Citi Newsroom