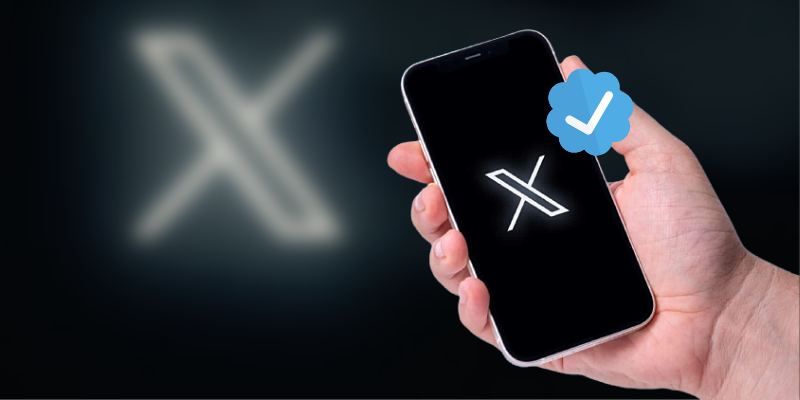 Source: ElvyLewis Ndungu/Techweez
Twitter, currently rebranding to X has included a "Hide your checkmark" option for X Blue. This feature will allow Blue subscribers the option to hide their Blue checkmarks on their profile and posts.
Following Elon Musk's acquisition of the social media platform in November, his major changes on the site included the revamp of Twitter's verification system. Previously, blue verification checkmark was used to ascertain the credibility of accounts. This allowed users to know that the account was legitimate: belonged to the individual or organization it purported to be.
Musk's revamp of the legacy verification system saw anyone willing to pay $8 a month get the prestigious check in what was formerly known as "Twitter Blue". In addition, he threatened to remove the checkmark from anyone who wouldn't part with the $8. Despite key verified individuals and organizations taking a stand against this new system and vowing not to subscribe, Twitter went through with its threat.
This saw some high profile people lose their blue checkmark from the pre-Musk era. What followed was a wave of parody accounts impersonating brands causing havoc in the system.
To save face, Musk re-verified key accounts with over a million followers, including those belonging to dead celebrities. The boilerplate text under the Blue checkmark, "This account is verified because they are subscribed to Twitter Blue and Verified their number" resulted in a series of memes and trolling on those with Twitter Blue subscribers.
X Blue subscribers can now avoid the memes following this new update on the subscription. The "hide your checkmark" option is available on mobile and web versions. According to a Twitter Blue blog, " The checkmark may still appear in some places and some features could still reveal you have an active subscription." Some X Blue features may not be available while your checkmark is hidden, the blog adds.
In what could be shedding off any remains of former Twitter, X has now changed the "Tweet" button text to "repost". In addition, "Retweets" are officially "reposts" now. The company had replaced its Bird logo with the "X" logo. The giant "X" logo had made a brief appearance on top of the company's headquarters in San Francisco but has now been removed following complaints.
Source: ElvyLewis Ndungu/Techweez