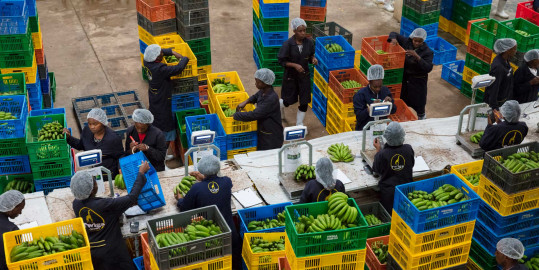 Source: Dennis Musau/Citizen Digital
Kenyan e-commerce and food distribution start-up Twiga Foods has announced a fresh round of layoffs.
The business-to-business (B2B) tech company, which late last year received a Ksh.300 million loan from the state-owned Hustler Fund, said it was adjusting operations amid the biting economic times which have made people's purchasing power decline.
"As part of these efficiency interventions, the company has reviewed its operating model and costs to ensure its organization structure is fit for purpose," Twiga Foods said in a statement on Saturday.
"Regrettably, this exercise has seen the company declare some roles redundant across the organisation in full compliance with applicable labour laws," the company added without disclosing how many jobs would be affected.
The start-up, which links farmers or agricultural producers and fast-moving consumer goods manufacturers to retailers, said it is also resizing its operating model across its regions.
At the close of last year, the company sent home 21 per cent of its workforce, representing 211 of its over 1,000 employees, amid a restructuring that eliminated its in-house sales team.
And in March, Twiga partnered with the Kenyan government to oversee maize production on 20,000 acres of the Galana-Kulalu food security project under a public-private partnership.
The e-commerce company in May fired 130 independent sales agents over poor performance amid rising competition in the food delivery business.
Twiga said it was only engaging agents whose sales were showing improvement.
Source: Dennis Musau/Citizen Digital