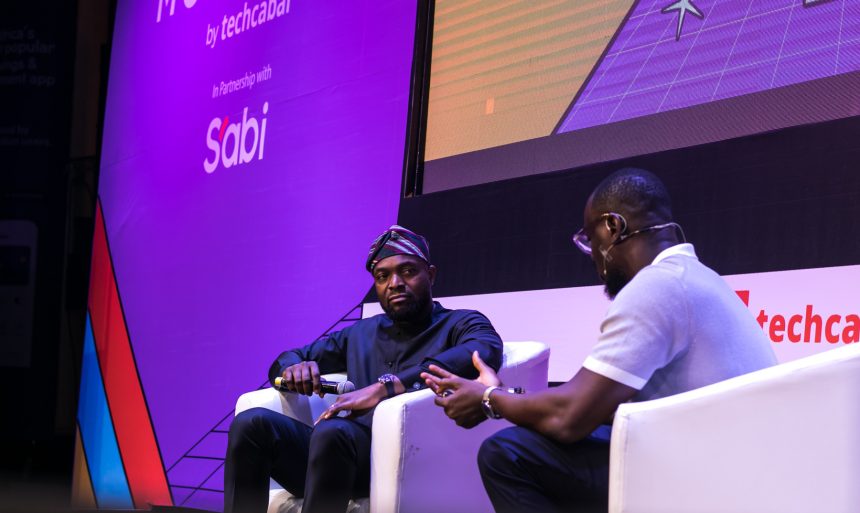 Source: Ventureburn
Nigeria's minister of communications, innovation, and digital economy, Dr Bosun Tijani, revealed an audacious plan to train three million tech talents over the next four years. Speaking at TechCabal's Moonshot Conference yesterday, he unveiled a model that aims to create a significant impact on the country's digital economy.
The minister's vision, sharfed during a fireside chat with Tomiwa Alakademo, CEO of Big Cabal Media, outlined a structured approach known as the "1-10-100 model."
Dr Tijani explained that the initiative would commence by training 1% of the target, totalling 30 000 individuals, within the first three months. This prototype phase will pave the way for a more extensive 10% pilot stage.
He emphasised the importance of getting this stage right, asserting that training 300 000 technical talents could position Nigeria as the most competitive country for technical talent in Africa.
The selection process for the initial phase of training will span across all 36 states of the Federation, creating a robust talent pipeline for the country's flourishing tech ecosystem.
Driven by a broader agenda to foster the growth of Nigeria's digital economy, the initiative aligns with the World Bank's perspective that such efforts would have a transformative impact on the nation. Notably, the country's digital economy has attracted over $4.4 billion in investments over the last four years, reflecting a robust and growing sector.
During a panel discussion, industry experts emphasised the necessity of building young talent to bridge the existing skills gap. Juliet Ehimuan, former director of Google West Africa, stressed the importance of collaborative efforts between stakeholders, citing the Nigeria Startup Act as a significant bridge between policymakers and practitioners in the country's tech landscape.
The Ministry of Communications, Innovation, and Digital Economy's policy paper outlines an ambitious goal of positioning Nigeria within the top 25% globally across six key Fourth Industrial Revolution (4IR) technological domains, including Artificial Intelligence (AI), Unmanned Aerial Vehicles (UAVs), Internet of Things (IoT), robotics, blockchain, and additive manufacturing.
Dr Tijani also revealed plans to implement a similar model to establish Nigeria as a leader in AI inclusion, demonstrating the government's commitment to cutting-edge technologies.
The Moonshot Conference brought together over 5 000 participants, including founders, business leaders, start-ups, and enterprise companies. The event featured prominent figures in the African tech scene, offering a platform for networking, collaboration, and the exchange of innovative ideas.
Day 2 of the conference showcased keynotes from industry leaders and panel discussions on various topics, ranging from digital commerce and fintech to the future of gaming and financial services.
Source: Ventureburn