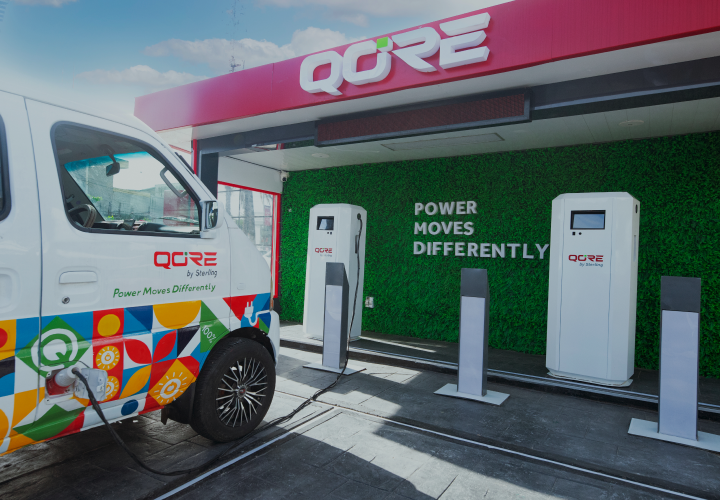 Qore, a company backed by Sterling bank, promotes eco-friendly transportation in Nigeria by converting gas-powered vehicles to electric ones.
Nigeria's transport sector is the biggest contributor to greenhouse gas emissions. But Qore, a renewable energy mobility company backed by Sterling bank, wants to reduce emissions by converting light electric vehicles—motorcycles, tricycles and minibusses—to electric vehicles. These light EVs can go up to 60 km on a single charge—12 trips from Maryland to General hospital Ikeja or the length of Admiralty road 12 times.
"It just requires us to remove existing oil guts and then basically replace them with the batteries and electric motors," said Akin Akingbogun, head of the Mobility team at Qore. In Nigeria, motorcycles, tricycles and mini-buses are mainly used for passenger transport and deliveries. Qore recently launched a self-serve public charging station in Lagos. It provides battery swaps for its light EVs; users can exchange their depleted batteries for pre-charged ones at Qore stations and pay for recharging and using the battery.
Qore is testing prototypes and will deploy 100 tricycles in Kano next month. "We've been trying to look at all the basic physical indices, like the range, the temperature and other relevant information," Akingbogun told TechCabal.
While electric vehicles are cheaper to maintain than gas-powered cars, conversion is expensive. Olabanjo Alimi, Group Head for Renewable Energy and Transportation at Sterling bank, couldn't share cost estimates for these conversions. "Giving a number for the price of converting each vehicle will be misleading." Qore's approach is to focus on a group of clients rather than individual clients. "The more of those numbers we have, the better it is for us to blend the numbers and have more reasonable costs. " Alimi said.
Charging stations need electricity, and in a country where the electricity supply is unreliable, Qore's workaround involves using a mix of renewable energy and grid electricity supply. "We have conversations with the [electricity] distribution companies that allow us to buy a volume of electricity as a primary source, and then we use renewable energy as a backup as much as possible," he said.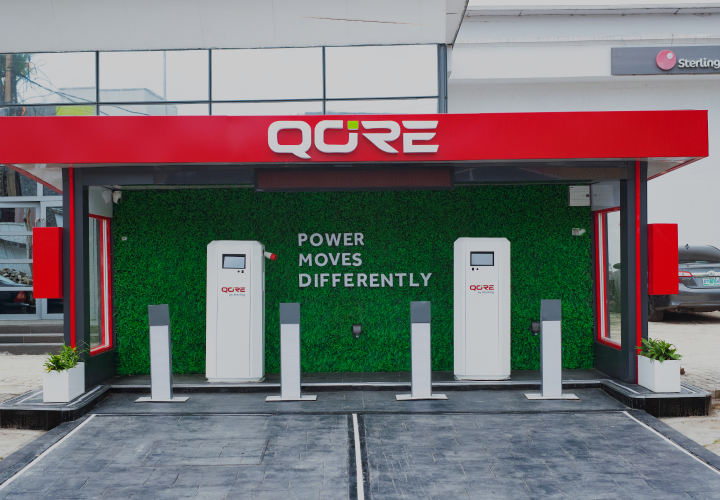 Qore's Financing Model
While the electric vehicle market on the continent is estimated to reach $21.4 billion in value by 2027, short-term progress is slow. For companies like Qore, it's all about playing the long game. "Anyone coming into the EV market right now knows it's not something that you begin to make money off in the very early days," Alimi told TechCabal. Qore currently makes money from converting Internal Combustion Engines to EVs alongside revenue from users paying to recharge their batteries.
Qore currently finances two-wheelers and three-wheelers for public transport and has plans to add cars and public buses into its operations. "We can finance across the entire market segments. Going up all the way to the private users or the mass transit buses is a bit tricky because the amount of energy required to apply those buses is massive," Alimi said.