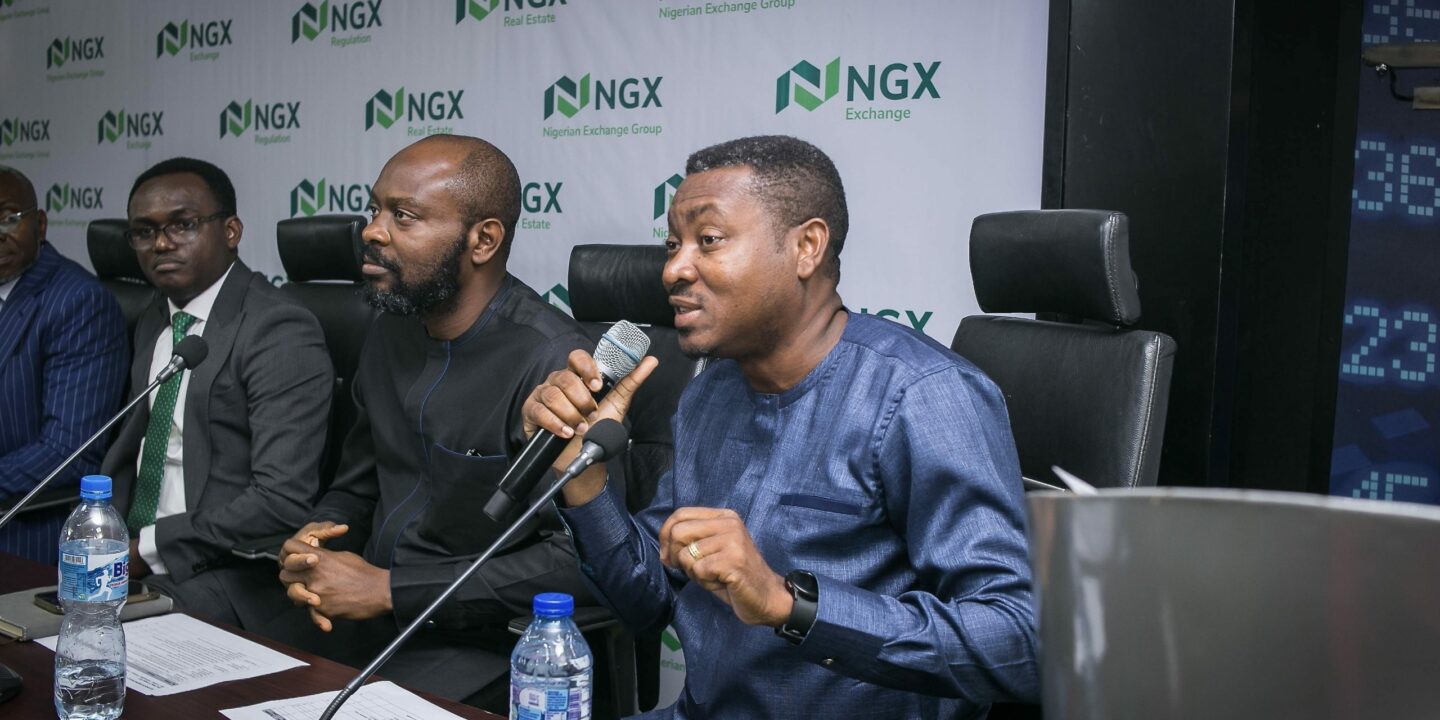 Source: Joseph-Albert Kuuire/ Tech Labari

SecondSTAX, a technology company that is building solutions to enhance intra-Africa capital and investment flows, announced a new partnership with the Nigerian Exchange Limited (NGX) that will enable institutional investors from across Africa to directly invest in Nigeria's capital markets.
The new partnership was established in close collaboration with Afrinvest (West Africa) Limited, a leading capital market holding company in Nigeria active in six principal areas: investment banking, securities trading, asset management, trustee, consulting, and financial technology.
Stay well-informed and be the very first to receive all the most recent updates directly in your email! Tap here to join now for free!
This joint effort will make it easier for licensed broker-dealers, asset managers, large commercial banks and other institutional investors from across the continent to invest in Nigeria's premier exchange via SecondSTAX's transparent, easy-to-use, cloud-based portal. Investors will also be able to invest in their native currencies, making a wider range of assets and opportunities available to more Africans and creating an efficient route to increased wealth on the continent.
Nigeria is Africa's largest economy and its capital markets present some of the most profitable investment opportunities globally.
For example, the Lagos bourse ended the year 2020 as World's Best with a 50% gain, the most since December 2007. The equity index was also the world leader among the 93 stock indexes tracked by Bloomberg. Some companies listed in the exchange posted a positive return of up to 400 percent.
However, the siloed nature of the exchanges in Africa meant that only people based in Nigeria were able to access these opportunities.
SecondSTAX is building technology solutions for investment firms that will power the seamless flow of capital and institutional investment across the continent, and it is consolidating all debt and equity capital markets throughout Africa, making it easier to access opportunities in relevant markets.
The platform facilitates transactions by securely and efficiently routing orders onto existing mature capital markets infrastructure in complete compliance with local regulations. As a result, African investment firms are empowered to do more for their clients and have the opportunity to earn more for themselves.
The company already has partnerships with the Nairobi Securities Exchange (NSE) and the Ghana Stock Exchange (GSE), driving investment into these exchanges from across the continent. Along with new investment opportunities in Nigeria's capital markets, this partnership will also make it easier for institutional investors from Nigeria to invest into other capital markets that are available on the SecondSTAX platform.
Following the NGX launch, access to the service will initially be restricted to Qualified Institutional Investors who are able to place minimum trade orders of USD 10,000.00 (or the equivalent value in NGN). Over time, this limit will be reduced to extend services to other customers.
Stay well-informed and be the very first to receive all the most recent updates directly in your email! Tap here to join now for free!