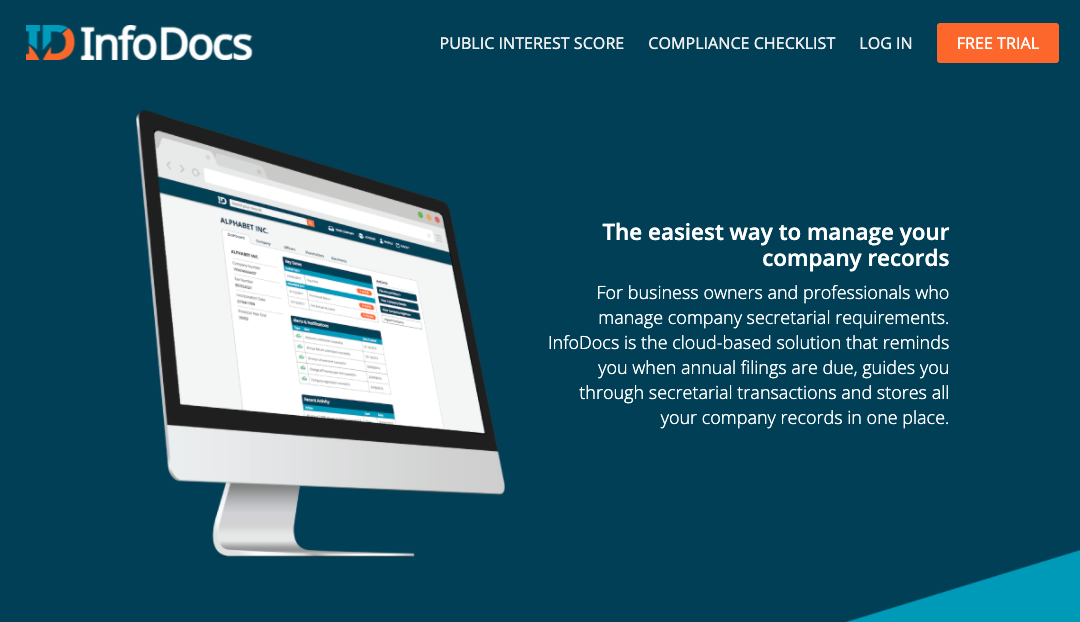 Source: Tom Jackson/ Disrupt Africa
Founded in Port Alfred in 2017, InfoDocs provides an online platform to manage company records and statutory requirements. Its document templates, which are developed by lawyers, and direct uploads to CIPC cost less than ZAR400 (US$21) per year, and include the registration of new companies, filing of CIPC annual returns, director/member amendments, share registers, share certificates, resolutions, and more.  
"Many privately held companies are put off by the admin and costs involved to remain compliant. We developed software to simplify company secretarial services for directors and shareholders. Even professionals use our system to import data directly from CIPC, produce professional templates and store company records securely online," said Joshua Alexandre, founder and CEO of InfoDocs, who launched the company alongside father Chris.
The South African startup raised a small seed round in its early days, received a grant from the Small Enterprise Development Agency (SEDA) in 2019, and became profitable in 2020. Joshua said uptake has been good.
"Initially, we focused on small accounting firms that were looking to reduce the time and cost of their company secretarial services, followed by a number of more prominent accounting firms such as Iridium Business Solutions, Outsourced CFO and BVSA. More recently, we've seen a massive increase in the number of business owners, with about 10-20 signups per day," he said.
InfoDocs, which aims to provide its services to 100,000 companies by 2025, is for now focused on companies in the South African market.
"However, with the introduction of new laws and regulations for beneficial ownership information, we plan to expand into trusts in the coming one-to-two months," Joshua said.
InfoDocs makes money by charging subscription and pay-as-you-go fees.
The revenues have been good as we serve over 34,000 companies, with about 64 per cent of them paying for a subscription and many more transacting on a regular basis," said Joshua.
Source: Tom Jackson/ Disrupt Africa