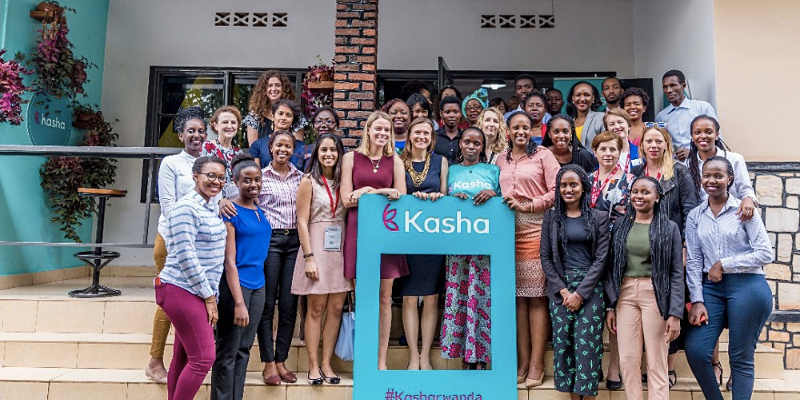 Source: Tom Jackson/Disrupt Africa
Rwandan startup Kasha, a digital platform for last mile access to health. has raised a US$21 million Series B funding round to help it expand across the continent.
Launched in 2016, Kasha is a digital retail and last mile distribution platform for pharmaceuticals and fast moving consumer goods serving consumers, resellers, pharmacies, hospitals and clinics with genuine quality affordable products. 
Kasha also serves enterprises as a channel partner by leveraging its sales and last mile distribution network, data analytics and e-health services to enable pharmaceutical manufacturers and global health organisations to increase access to quality health products through marketing, consumer insights and end-to-end distribution visibility to the last mile.
The company has optimised for women as its target customer segment with the understanding that women are the most influential segment for health products and household goods, and yet still very much underserved.
Kasha's US$21 million Series B round is led by Knife Capital, a pan-African VC based out of South Africa, with participation from FinnFund, DFC, Altree Capital, Tim Koogle and Pam Scott, Beyond Capital Ventures, Bamboo Capital's BLOC Smart Africa Fund, Five35 Ventures and other new and existing investors. 
The funds are to be used to scale Kasha across Africa. Already rapidly growing within Kenya and Rwanda, the startup has commenced operations in South Africa and will expand to West Africa later in 2023. Kasha is also using the Series B funding to further invest in its digital platform and offering for enterprise services to become Africa's leading platform for last mile access to health.
"Having reached this major milestone of closing our Series B, we are even more inspired and determined to achieve Kasha's mission of being Africa's leading digital platform for last mile access to health," said Joanna Bichsel, founder and CEO of Kasha.
"The exponential revenue growth we've experienced over the last several years was driven by the high market demand for quality, affordable health products and household goods from mass market customers in urban and rural areas of East Africa, and this has proven out our business model and our team's ability to execute. With Knife Capital leading our Series B, bringing their strong track record of portfolio companies that have scaled across the continent with successful exits to industry leading global corporations, provides us with the proven experience we need to achieve our ambitions as a company and to take it to the next level."
Keet van Zyl, Knife Capital founding partner, said he was excited about leading Kasha's Series B round, and bringing along credible value-adding investors.
"In the current economic climate it is refreshing to come across such a high-growth capital efficient business that is female-led and optimised to serve the large mass market segment in Africa, being especially strong at serving women customers. We look forward to being a partner in the pan-African expansion journey with this purpose driven dedicated team," he said.
Source: Tom Jackson/Disrupt Africa