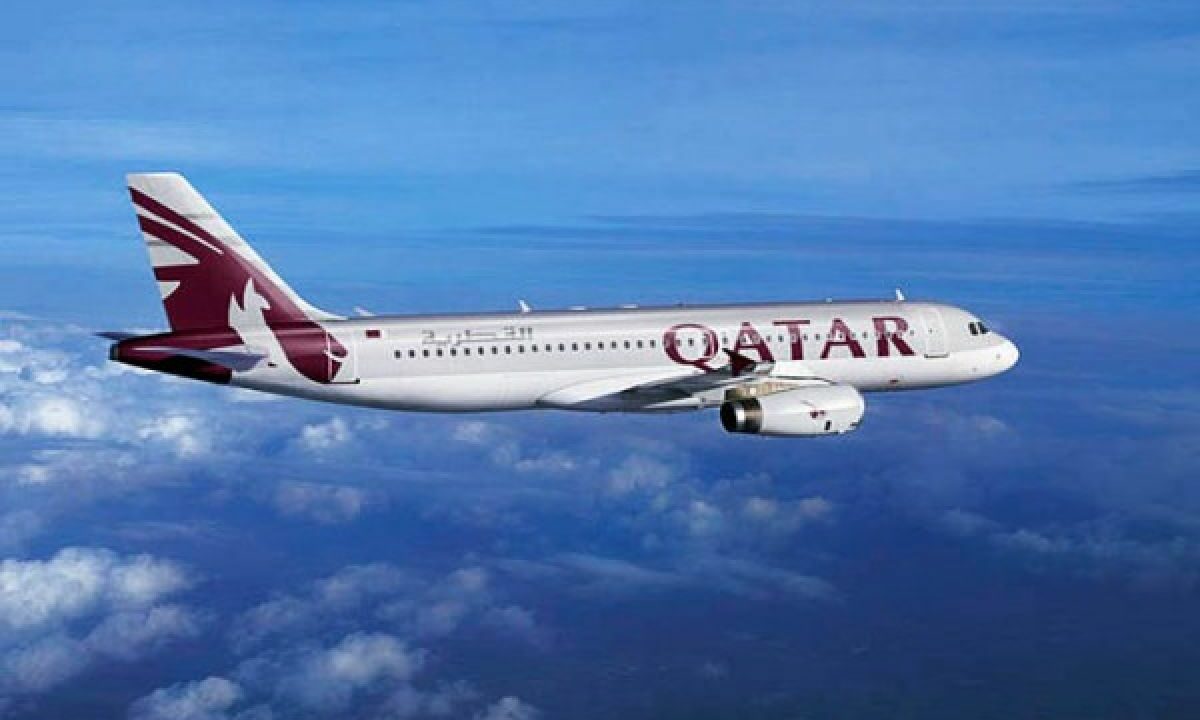 Source: Staff Writer/ Innovation Village
Qatar Airways announced that it has forged an exciting partnership with Starlink, SpaceX's innovative satellite internet service. This collaboration will make Qatar Airways the largest airline to collaborate with Starlink, setting the stage for an unrivaled in-flight connectivity experience for passengers.
As part of this venture, Qatar Airways is set to roll out a complimentary high-speed, low-latency internet service on specific aircraft and routes. This development is poised to elevate the airline's already stellar 5-star onboard experience. Once activated, passengers can look forward to enjoying blazing-fast Wi-Fi speeds of up to 350 Megabits per second. This means they'll have the bandwidth to engage in a plethora of online activities, from streaming their favourite entertainment and sports content to gaming, enriched web-browsing, and much more.
Qatar Airways, a renowned 5-star airline, remains unwavering in its commitment to delivering the utmost in passenger satisfaction. This collaboration with Starlink represents a giant leap towards offering passengers a seamless Wi-Fi connectivity experience in the air, with just a simple one-click access. The heart of this high-speed, low-latency network is none other than Starlink's revolutionary satellite communications system, the world's largest satellite internet constellation, engineered and operated by SpaceX. Currently, Qatar Airways and Starlink are in the pre-launch phase of the rollout strategy across the airline's fleet.
His Excellency Mr. Akbar Al Baker, Qatar Airways Group Chief Executive, expressed his pride in this agreement, stating, "Qatar Airways is proud to announce its agreement with Starlink to provide seamless and complimentary Wi-Fi to its global passengers." He emphasized how this collaboration aligns with Qatar Airways' progressive approach to technological adoption and underlines the airline's commitment to delivering a top-notch in-flight experience.
Jonathan Hofeller, SpaceX's Vice President of Starlink Commercial Sales, also spoke about the partnership, stating, "Qatar Airways continues to lead the way prioritizing the passenger experience." He highlighted that as soon as passengers step onboard a Qatar Airways plane, the internet will seamlessly work throughout their flight, from gate to gate, and all from the comfort of their seats.
Starlink is known for delivering high-speed, low-latency internet services to users around the world. Qatar Airways joins a select group of airlines partnering with Starlink, with others like JSX, Hawaiian Airlines, airBaltic, and ZIPAIR already implementing this cutting-edge technology. This collaboration is set to change the way passengers experience in-flight connectivity, making it faster, more reliable, and accessible on a global scale.
Qatar Airways and Starlink's partnership marks an exciting milestone in the aviation industry, setting new standards for in-flight internet connectivity. With this collaboration, passengers can look forward to a more connected and enriched travel experience, all thanks to the remarkable capabilities of Starlink's satellite communications system.