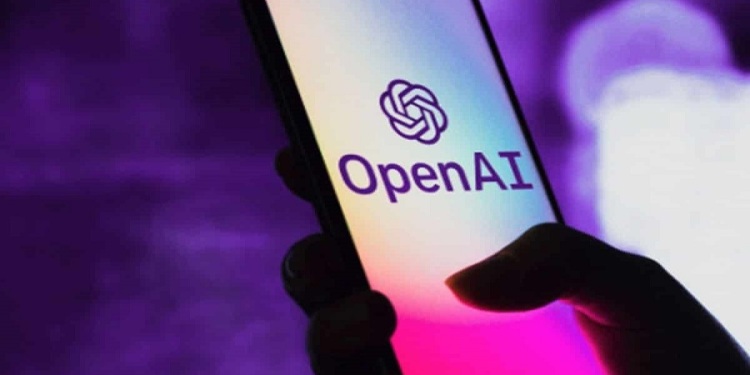 Source: Samson Akintaro/ Nairanews
OpenAI, the company behind the popular chatbot, ChatGPT, has introduced voice alongside image, which now enables users to go beyond chats and have voice conversations with the AI tool.
The company said the new features will be rolled out to Plus and Enterprise users over the next two weeks. It added that this would also be made available on iOS and Android and users can opt in from their app settings.
Announcing the features on Monday, the company stated:
"We are beginning to roll out new voice and image capabilities in ChatGPT. They offer a new, more intuitive type of interface by allowing you to have a voice conversation or show ChatGPT what you're talking about."

"Voice and image give you more ways to use ChatGPT in your life. Snap a picture of a landmark while travelling and have a live conversation about what's interesting about it. When you're home, snap pictures of your fridge and pantry to figure out what's for dinner (and ask follow-up questions for a step-by-step recipe). After dinner, help your child with a math problem by taking a photo, circling the problem set, and having it share hints with both of you."

New updates on Bard too
OpenAI's announcement is coming barely a week after Google also released new updates to its Bard AI tool. Google said it has expanded the capabilities of Bard by pulling in information from the Google apps and services that users rely upon every day.
"Bard can now retrieve and help you work with real-time info from Maps, YouTube, Hotels, and Flights. You can pull together what you need across information sources and bring ideas to life easier and faster. These extensions are enabled by default, and you can disable them at any time."

"Now, you can collaborate not only with the world's information but also with your own, all in one place, with Bard as your creative partner. With permission, you can enable Bard to interact with information from your Gmail, Docs, and Drive so you can find, summarise, and answer questions across your personal content. Your Google Workspace data won't be used to train Bard's public model and you can disable it at any time," Google announced.

According to Google, Bard's ability to talk to other apps and services to provide more helpful responses was the first step in a fundamentally new capability for the AI tool. The enhancements to the AI capabilities are coming amid global concerns that AI may grow to become a major threat to humanity.