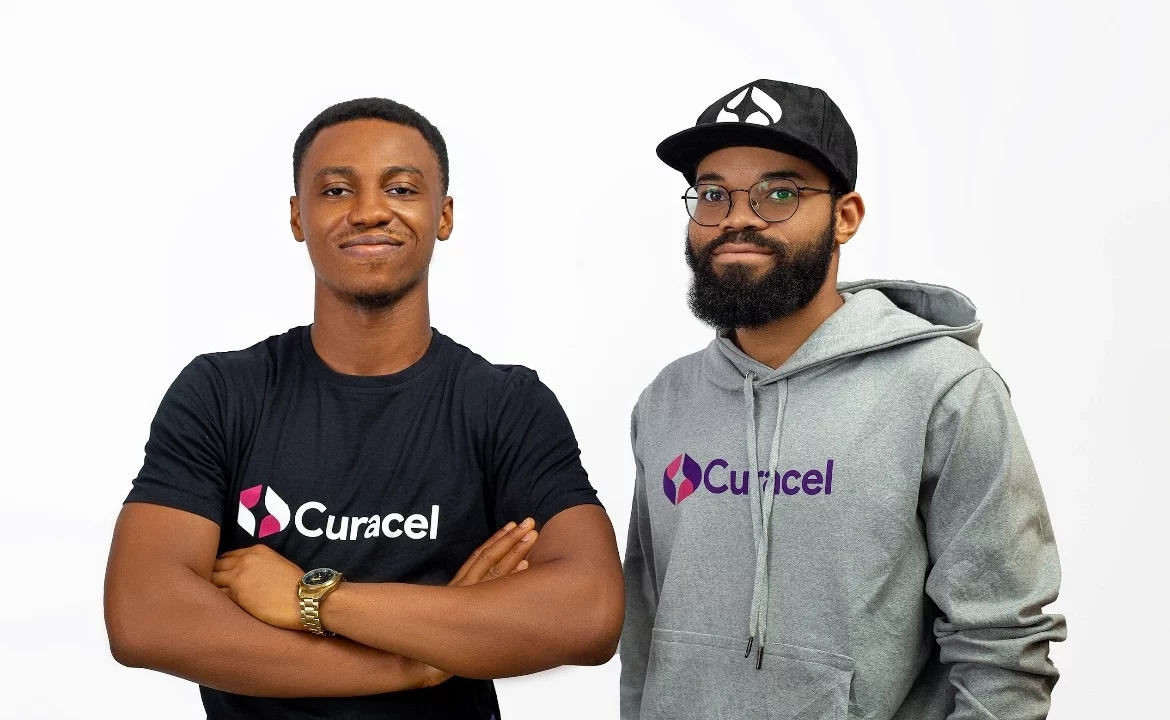 As many as 2.8% of Africans are insured, which is less than half the global average of 6.3%, making it the least insured continent in the world. Despite the abysmal number, there's some good news. According to a McKinsey report, most African countries have experienced double-digit insurance growth in CAGR in local currency over the last five years, thus positioning the region as the second-fastest growing for insurance globally after Latin America.
The burgeoning market is indicative that insurtechs are actively providing various solutions to businesses and end consumers, helping them manage the risks of purchases ranging from buying cars to accessing accommodation.
In the latest development, Curacel, a Nigeria-based platform that aims to drive insurance penetration in emerging markets via APIs enabling insurers to connect with digital distribution channels and administer their claims, has raised $3 million in seed funding. Founded by Henry Mascot and John Dada in 2019, Curacel is building the "rails to make insurance work for the next billion Africans and empowering businesses everywhere with the technology to embed insurance for their users."
Initially, Curacel was intended to be an electronic health information management platform for healthcare providers, enabling clinics to digitize and manage paper records, appointments, patient communications, billing and reporting through a web app. But soon, the co-founders realized a much bigger problem facing healthcare, particularly as regards insurance.
Even though insurance penetration is very low in Africa, many insurers' processes are time-consuming, expensive and prone to fraud and waste because they use paper and antiquated technology. As a result, billions are lost by African insurers yearly to fraudulent, wasteful and abusive (FWA) claims, making them cautious and risk-averse when dealing with customers. The pivot meant that Curacel's new business focused on providing technology to help insurers mitigate losses while digitizing and settling more legitimate claims, with only human intervention required for quality control.
"In late 2019, we started solving a problem for health insurance companies around the infrastructure for digitizing claims. And our key thought when we started doing that was insurance companies across the continent were losing about 20% of their premiums to fraud, waste and abuse. Something needed to be done to cut down on fraud so that insurance companies can reinvest into creating cheaper products for the end consumer," Mascot said in an interview with TechCrunch.
The YC-backed startup is doing to insurtech what Flutterwave, Stitch and Anchor have done to payments and banking services with their various APIs. The three-year-old company is unbundling insurance products for several businesses to increase inclusion and adoption on the continent. So far, its tech caters to distribution and claims automation.
The distribution business is essentially its embedded insurance product Grow. It is used by over 100 companies, including banks, fintechs, logistics and e-commerce platforms across eight African markets: Nigeria, Ghana, Kenya, Uganda, Tanzania, Rwanda, Morocco and Egypt. Some of these clients, which according to Curacel, increase their recurring revenues with its digital insurance products, include ALAT, Providus, PalmPay and Float.

Image Credits: Curacel
On the other hand, claims automation is solely targeted at insurance companies, which use the platform to improve the efficiency and accuracy of their claims processes; Curacel has 20 of them as partners at the moment, including AXA Mansard, Old Mutual and Jubilee Insurance. Curacel says its "AI-powered" infrastructure means claims can be submitted and processed in real-time, helping insurers reduce their claims cycle by more than 70% and process up to 10x more claims.
The Nigerian insurtech, which works with more than 5,000 service providers across its eight markets, claims to have processed more than $100 million worth of claims since inception. Last year, Curacel grew its transaction volume by 600% and increased its revenue by 500%, it said in a statement. The company's revenues come from charging an annual fee for claim processing and fraud detection. It also sets take rates on premiums and charges businesses for using its APIs.
While it currently works around claims and distribution, Mascot said Curacel would be looking to provide underwriting and insurance payment services via its APIs. Diversifying its products is one way it wants to stay ahead of the competition, which is becoming fierce in Africa's insurtech landscapes. Companies such as Harlem Capital-backed Lami and Naspers-backed Naked provide similar services to increase insurance penetration across their respective markets.
"We've got claims and distribution, which are our go-to products. Down the line, we want to deal with underwriting, payments, and so on. We want to build that platform that, down the line, allows insurance companies to run some of their business or run all their businesses across our ecosystem," noted CEO Mascot on Curacel's product roadmap.
On the call, Mascot mentioned several times that the insurtech was built to serve businesses in emerging markets, not just Africa. The chief executive hopes Curacel's recent service rollout into North Africa via Egypt and Morocco will act as a forerunner to doing the same for businesses outside Africa. For now, though, the company will use the investment to deepen its presence across the continent.
Investors in the seed round include Tencent, Blue Point Capital Partners, Pioneer Fund, Olive Tree Capital, Y Combinator and AAF Management and Elefund (investors in New York-based insurtech Sure; the latter also backed Pie Insurance).
"Africa remains a relatively untapped market when it comes to insurance and technology presents the best opportunity to reach new users and deliver excellent services," Serik Kaldykulov, the general partner at Elefund, commented on the round. "Curacel has built a suite of solutions and an impressive track record of success that makes us very excited to be supporting them on their mission to use technology to drive up insurance inclusion in Africa."
Fitbit CEO James Park, Flutterwave CEO Olugbenga Agboola and Kuda CEO Babs Ogundeyi were some of the individual investors in the seed round. Curacel says some executives from Covergenius, Zopper and Pie Insurance will join its advisory board as part of the round.
Source: www.techcrunch.com