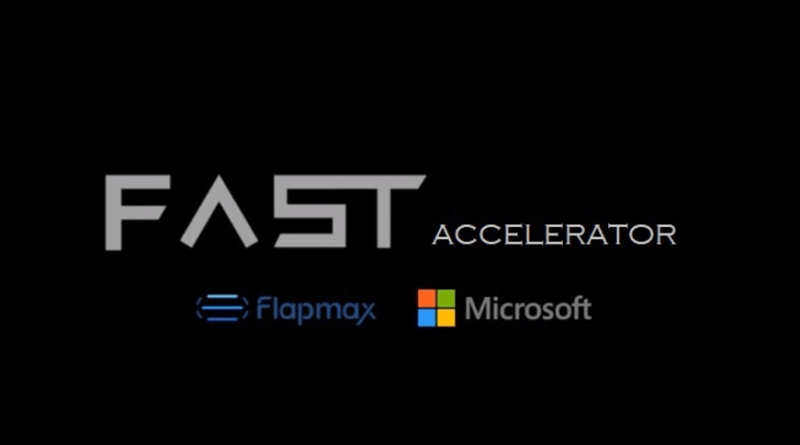 Source: Business Trumpet
Flapmax, a pioneering artificial intelligence (AI) business on a goal to improve everyone's life via innovation, has launched the second FAST Accelerator program. It is intended to assist and fund the next generation of innovative businesses and entrepreneurs across the African continent.
FAST Accelerator 2023 builds on the success of the initial program to provide a transformative experience for business founders wanting to scale quickly and sustainably. Over 800 businesses from over 25 countries applied to participate in the first program.
FAST Accelerator represents our commitment to supporting ambitious entrepreneurs who are driving sustainable innovation across the African continent and emerging markets," stated Dr. Dave Ojika, CEO of Flapmax. "Through this comprehensive program, we are committed to connecting startup founders with a global community, industry-leading technology, and the critical startup funding required to forge the path towards the future's local, sustainable, and AI-powered technological solutions." We are working together to create a better future for Africa and the globe, propelled by the transformational power of technology and innovation.
The FAST Accelerator initiative, in collaboration with Microsoft, combines business development, technology integration, investment opportunities, and community building to empower innovative enterprises in Africa and emerging markets to create sustainable solutions. It also offers dedicated venture finance as well as essential mentoring opportunities. The top 10 FAST Accelerator 2023 startup participants will be chosen for a five-week program in Silicon Valley, California, to network with industry experts, possible investors, and global partners via Flapmax's strong ecosystem of over 600 corporate partners.
This July, startup leaders are encouraged to apply to FAST Accelerator. Startups must be situated in Africa, be prepared to scale or develop across the continent, and have established product-market fit and revenue creation. For this cohort, the program prioritizes business-to-business entrepreneurs, with a focus on healthcare, fintech, Edutech, and industrials/agtech. Startups focused on sustainability and deep technology are also welcome to apply.
Participants in the FAST Accelerator program must be available and dedicated for the entire term of the program, which includes a two-week virtual bootcamp in August 2023, followed by a five-week acceleration program in California in October.
The process begins with a virtual bootcamp meant to verify company ideas, fine-tune business models, and prepare founders for the next step of growth. The top startups are then chosen to participate in a five-week accelerator program on the ground in Silicon Valley, where they will receive unrivaled acceleration, networking, and financing possibilities while immersing themselves in the vibrant startup ecosystem.
Source: Business Trumpet