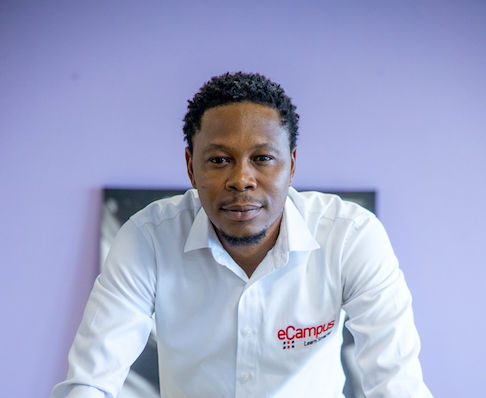 Every great entrepreneur starts somewhere – it is all about embracing your passion, staying resilient in the face of challenges, and continuously learning along the way. We had the opportunity to sit with Cecil Nutakor, an extremely resilient founder who has traversed the challenging terrain of building a business from scratch and made it a huge success in Africa.
Cecil Nutakor is the founder and CEO of eCampus, an online education platform.
What motivated you to start eCampus?
I used to enjoy school very much back in Primary School. When I got to Secondary School, I started struggling a bit and school was not fun anymore. It was a bad experience for me and that eventually led to me failing the Secondary School Certificate(SSC) examinations three consecutive times. I could not understand why I kept failing despite the remedials classes I attended. Seeing all my colleagues ahead of me took a negative toll on me.
I did not want to fail for the fourth time thus, I decided to look for a tool that would help me predict if I was well prepared to pass each exam subject or not. I could not find one, so I built one myself, and that's how eCampus was born.
At the time, I started attending computer classes and I became abreast with the use of Microsoft Access. This gave me the tool to build a team that can help me predict the outcome of my exams. I categorised past questions and sorted through them to find out which topics are my strengths and which are my weaknesses.
Can you provide an overview of eCampus and how it works?
So basically, eCampus is a technology that measures, analyses, and predicts your readiness for examination and employment. The focus is to identify the strengths and weaknesses of learners. There are five major offerings available at eCampus.
The first is the Examination Readiness Assessment. This assessment covers any standardised test, including High School examinations and departmental examinations such as Midwifery, School of Law and the Ghana Stock Exchange Brokers Examination. So eCampus uses AI to determine how prepared you are and how successful you will be in the exams.
The second offering is called the Employability Score. This offering provides graduates with the opportunity to assess themselves for specific jobs. This phase is beneficial especially for University students who are required to enrol in an internship or attachment. On the eCampus platform, students take tests which accumulate into an employability score, similar to a credit score. So it has been structured in such a way that when a student reaches certain points, eCampus recommends them to their Business-to-Business (B2B) companies that they provide services for as well as their partner companies. Once graduates manage to build points on the platform, they can qualify for a job role.
The third offering is the Compliance Assessment. Here, eCampus provides companies with the platform to complete their required compliance tests. All rural banks in Ghana, as well as businesses like Zeepay and Letshego, rely on the eCampus platform for their Compliance Assessment. And this Compliance Assessment is a requirement. The Bank of Ghana requires that twice a year, employees of all financial institutions should do a compliance assessment so that they know whether they are compliant with all regulations required to renew their licence. 
eCampus also provides other corporate training such as leadership training, customer service training and the like. It is from these numerous B2B clients that eCampus is able to get internships and job roles for applicants on the platform.
The fourth offering is the Product Knowledge Assessment. This offering is particularly for the Fast Moving Consumer Goods (FMCG) Market, the insurance industry, pharmaceutical industry and others. In these industries, it is required that employees and agents have a working knowledge of their industry's products and services. This is where eCampus comes in to offer product knowledge assessment to ensure that agents fully understand the products, and in so doing, they will be able to sell better and improve their performance. 
The final offering is called Life-long Learning. Here, eCampus provides free and valuable information on topics like road safety, data security, data protection, how to manage diabetes, breast cancer and basically general knowledge.
So when you hear of eCampus, you would think it is purely academia, but all these offerings- compliance, product knowledge- fall under education as well. Without education how will you sell your products or ensure you are complying with the organisation's rules and regulations? 
What sets eCampus apart from other EdTech platforms in the market? What makes it unique?
eCampus is not a platform, it is a diversified ecosystem. The moment you join eCampus, they will be valuable to you for a lifetime. Imagine enrolling on eCampus and being able to connect with a CEO because the CEO is there for compliance?
This is indeed an ecosystem that helps build strong connections. And also, eCampus has not come across any EdTech company that offers compliance or product knowledge assessments like they do.
Society has limited the definition of education to the classrooms. However, at eCampus, education means more than what society perceives education to be.
Can you share some success stories or notable achievements of students or educators who have used eCampus?
If you notice, none of the established and well known publishers in Ghana have provided any digitised past questions material for the health sector. My mom was a nurse so I noticed this and we decided to delve into that space and provided past questions for nurses. The feedback we got from the nurses was such a motivation. The past questions not only helped them prepare adequately, it also gave them an opportunity to compete amongst themselves. It boosted their confidence because they realised that their field is finally being recognized and their past questions are accessible not just on paper but on their digital gadgets.
Very recently, eCampus has onboarded about 3300 students at the University of Health and Allied Sciences.
What inspired you to use Artificial Intelligence (AI) in your platform, and how does it enhance the learning experience?
I needed a tool that would make it possible for me to predict how ready I am for exams. Initially, this was done manually but we needed a faster method. So this made me lean towards AI to analyse the history of various topics, identify how many questions have appeared in the exams in the past and how likely it is to appear in the future.
What are some of the biggest challenges you've faced in building and growing eCampus, and how have you overcome them?
I have faced a lot, but the main one is the support and encouragement from loved ones. Initially I did not get the full support of my parents because they did not like the thought of me not having an actual job. That lack of support was tough as they were not willing to risk and support me, even with funds. It took a while for them to come round to the idea, when they started to realise that this was a good idea and can become a success. 
Is there any lesson you have learnt while building your startup and what you would have done differently?
Yes, a whole lot. The most important lesson is that people are everything. Without people, nothing happens. The quality of people you have around matters a lot. You would be amazed at the kind of innovation people can demonstrate when you give them an environment that encourages innovation.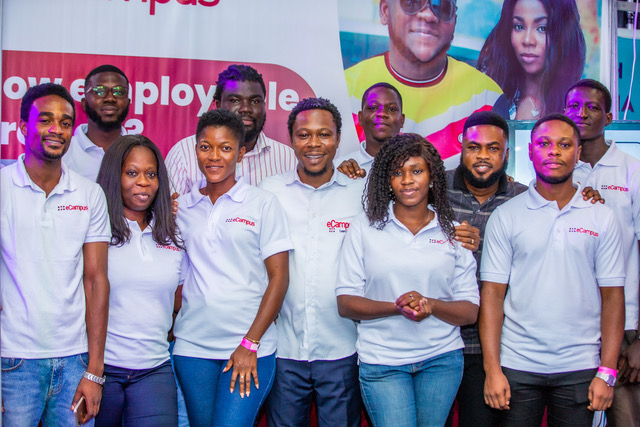 Also, a startup is a Culture. It is not a stage or state of being. Start-ups allow creativity and innovation. It does not follow bureaucratic procedures. So no matter how old your business is, it can be referred to as a start-up.
The startup life can be challenging. What motivates you to keep pushing?
Initially, my motivation was proving to my family that I was smart despite failing my exams and that the education system was not designed for people like me. I was able to achieve this and then after that, what motivated me was the excitement of delving into different sectors besides the Primary School and Secondary School Education. The idea of delving into the numerous sectors of the healthcare industry, the number of innovative ideas in various industries keeps me excited and eager to keep moving.
What advice would you give to individuals aspiring to build a flourishing startup like yours?
Just start. Do not overthink the whole business preparation process. Get the most important items and get the business running. Once you start you can get all the secondary things along the way.
Any last words you would like to share?
Globally, entrepreneurship is a tough endeavour. Being an entrepreneur in Africa is five times tougher, but 100 times more rewarding. This means after you endure it for a while,  the rewards will be significantly greater than those on the other continents. So keep pushing. 
Through his unwavering determination and strategic decision-making, Cecil has been able to establish a solid ecosystem that will be beneficial for generations to come. Tech Estate is glad you were able to make time to speak with us. We appreciate your time and look forward to all the great things you will achieve.
To find out more about eCampus, visit their website https://ecampus.camp/
Follow eCampus on their social media platforms:
Twitter: @eCampusLLC
LinkedIn: eCampus LLC
Instagram: ecampusllc
Stay well-informed and be the very first to receive all the most recent updates directly in your email! Tap here to join now for free!