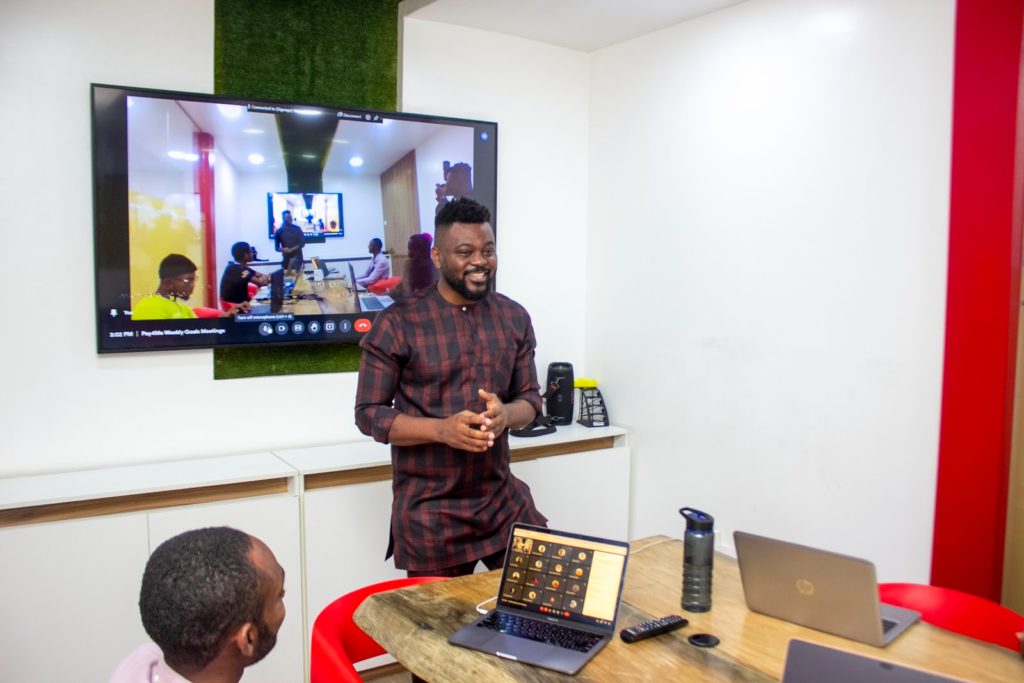 Source: Disrupt Africa
Nigeria has a huge percentage of students aspiring to study abroad, but the journey has been challenging for her youths. A report from RED, in partnership with Sussex University, shows that more than 89 percent of Nigerians are willing to study abroad, with their sponsors ready to cater to their financial needs. But, the system stifles their desire.
The Problem
In July 2021, the Central Bank of Nigeria announced the closedown of dollar sales and suspension of license issuance to Bureaux de Change operators(BDC). This meant foreign currencies were unpurchasable via BDC operators. Instead, consumers were instructed to buy FX from CBN's authorized channels, like the Deposit Money Banks.
According to CBN, the new policy was to boost the transparency and stability of the Naira, but it came with other downsides.
One of these downsides was — forex demand was rising while supply was tapering. As a result, Deposit Money Banks couldn't meet up with demands, leading consumers to seek alternatives.
Part of the alternative to fill the demand gap was the parallel market, also known as the black market. However, despite the black market playing in the gap, consumers lamented its ridiculous rates.
For most parents wanting to pay tuition abroad for their wards, high exchange rates were only one of the problems faced. Accessing dollars at banks and the black market was also a major hurdle.
Interestingly, a team identified this problem and responded with a solution.
Solution: The Pay4Me App
Launched in 2020, the Pay4Me App is a payment platform that helps international students process tuition, application, visa, SEVIS, WES, and other fees from their home country in Africa: Nigeria, Ghana, and Kenya to government institutions and universities abroad.
Paul Sunday Adah, a policy and project management graduate, founded this solution while visiting Nigeria in 2020.
Speaking of what led to the birth of the app in an interview with Built in Africa, Paul said:
"In November 2020, a friend reached out to me and said, I'm trying to pay for applications in the US, but I'm having some challenges because the Central Bank of Nigeria reduced the total transaction amount we can make in a month to about $100. Can you help me? I helped him complete the payment, and someone else reached out a couple of days later. Can you help me pay my tuition deposit of about $5,000? I made a few phone calls, and the transaction was completed."
But tuition fee payment was one of many problems that led to the birth of the Pay4Me App. Paul also narrated how he was confused and overwhelmed by the number of a million things he had to do during his study abroad days. According to him, there were loads of paperwork to complete, visa documents to track, and tons of other documentation to do. But, unfortunately, there weren't any manuals to follow.
While he was able to figure out things on his own, he knew his newfound knowledge would go a long way in helping others in similar situations. Due to the forex issue and other travel-related issues restraining Nigerians, Paul was inspired to solve the problem, so he built Pay4Me.
Pay4Me is designed to help international students fast-track their payment transactions abroad from their home country.
Students can download the app from the App or Play Store, sign up and verify their identity.
After successfully registering, they can choose a payment service, provide payment instructions for Pay4Me and pay with their local card, cryptocurrency, or bank transfer.
With the Pay4Me App, students no longer have to worry about CBN restrictions or miss admission deadlines. Instead, they can sign up on the platform and process their fees in 10mins.
The Pay4Me Team
The Pay4Me team consists of highly-skilled talents, including software developers, UI/UX designers, mobile app developers, human resource managers, media creatives, content strategists, and growth marketers.
Paul Sunday Adah is the founder and CEO of the company and works closely with the COO, Moshood Adekola, and the CTO, Stephen Jude.
Stephen Jude manages the day-to-day activities of the IT engineers. He's responsible for the organization's technical architecture, while Moshood Adekola leads the people and operation teams.
When asked about building the Pay4Me team as a CEO, Paul Sunday Adah said: "Hiring wasn't easy at first. But after onboarding Stephen Jude, who understood the vision, Stephen hired more people, and since then, we've been making tremendous progress."
The Pay4Me team has successfully processed more than 4,000 international transactions for students and has signed up over 15,000 users across the globe. They also clinched a spot in the 2022 founders' class with Techstars Chicago powered by J.P Morgan.
So far, they have given hope to the hundreds of students looking to study abroad and are constantly expanding to reach and help more African students. 
Source: Disrupt Africa