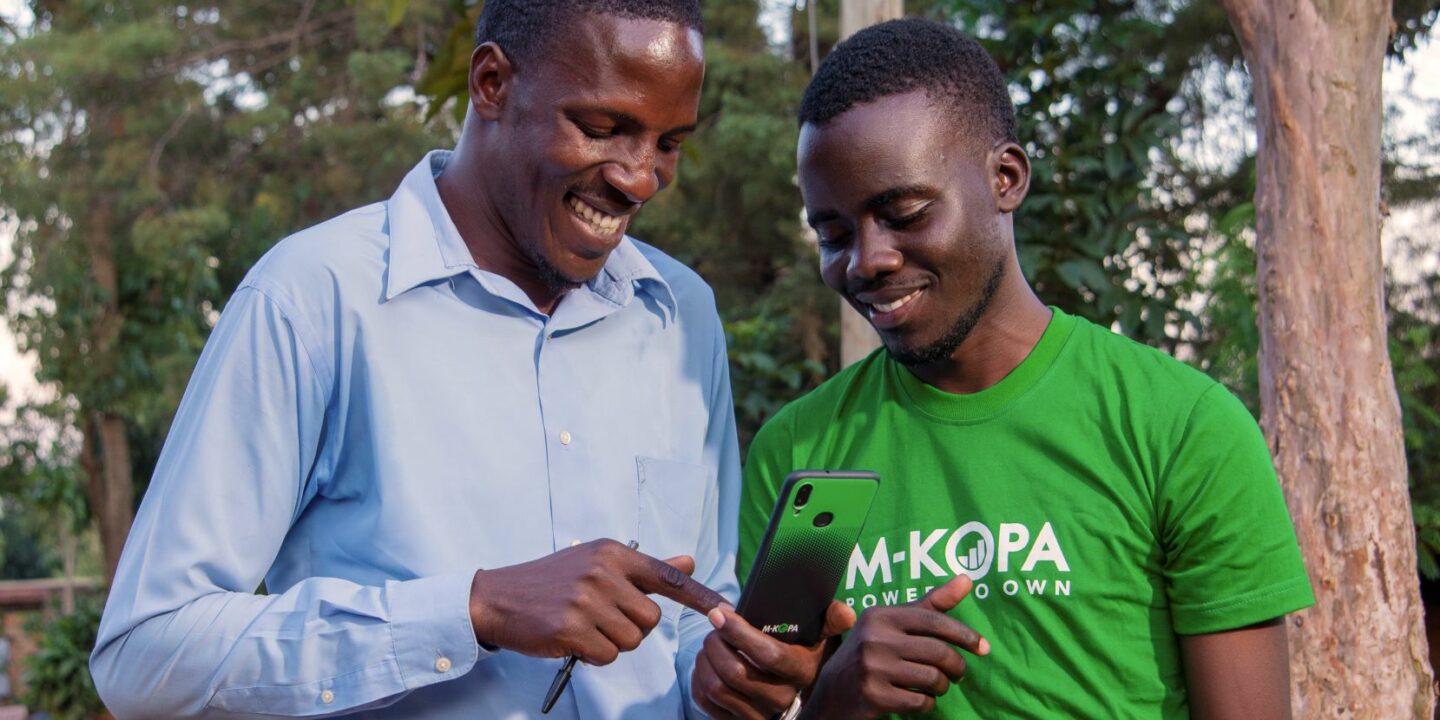 Source: Bolu Abiodun/Techpoint
M-KOPA's $250 million fundraising is perhaps one of the largest debt and equity rounds ever seen in Africa's tech scene. This new fundraise is coming after a $75 million "growth equity round" it announced in March last year.
The round is made up of over $200 million in debt financing and $55 million in equity.
Standard Bank Group led the debt financing with the participation of other lenders such as the International Finance Corporation (IFC), Mirova SunFunder, and Nithio.
Sumitomo Corporation led the equity investment, putting up $36.5 million of the $55 million. The remaining $18.5 million was put together by investors, including, Blue Haven Initiative, Lightcock, and Local Globe.
Launched in 2011. M-KOPA started as a financing platform for solar energy solutions. Its target market was low-income individuals who weren't financially included.
It uses a pay-as-you-go model that allows people to become owners of these energy devices over a period of time. After an initial deposit, the users pay a small amount of money daily till they complete payment.
With 85% of Africans living on less than $5 a day, paying outright for products is difficult.
Although M-KOPA started by financing solar energy solutions, it has since expanded its product offering to include smartphones, which is one of the most financed products on its platform, especially in new markets; Nigeria and Ghana.
Its productive assets also include electric motorcycles and, more recently, digital financial services such as loans and health insurance.
M-KOPA started in Kenya but has since expanded into Uganda, Nigeria, and Ghana.
While it took M-KOPA about eight years to reach its first one million customers, it only took 18 months to double that number.
The fintech company has also revealed that it has reached three million customers and provided $1 billion in cumulative financing.
Jesse Moore, M-KOPA CEO and Co-founder said, "At M-KOPA, we are working hard to create a positive environmental and social impact by systematically addressing the barriers to digital financial services. We have already unlocked $1 billion in cumulative credit to over 3 million customers, and are proud of the thousands of local jobs we've created during tough economic times."
M-KOPA plans to use this fundraise to grow its smartphone services, expand its model to new markets, drive women's financial inclusion, and reduce greenhouse gas emissions.
One of the most interesting plans, however, is to further develop its electric mobility solutions offering.
While this might lead to more electric vehicles (EVs) on African roads, EV manufacturers on the continent could experience unprecedented growth.
Source: Bolu Abiodun/Techpoint