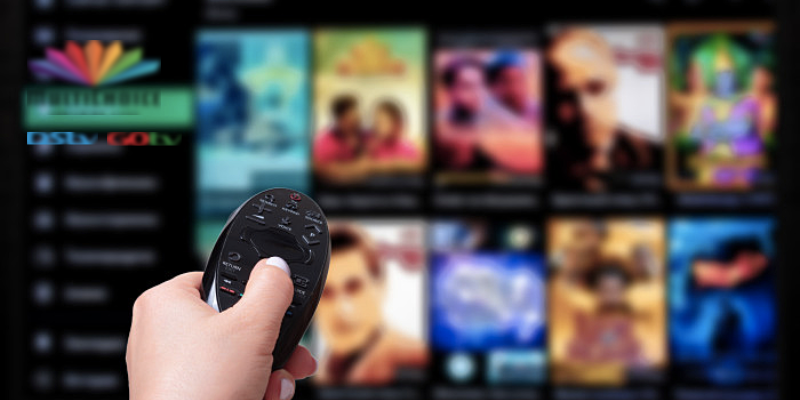 Source: Eberechukwu Etike/ Technext
MultiChoice, a prominent Pay-TV company, has undergone a significant revamp of its smartphone apps, from "DStv" to "DStv Stream." With this update, DStv now offers streaming-only customers the opportunity to enjoy their content on up to two devices simultaneously, all at a fraction of the cost of a full standalone subscription.
One of the key features of the revamped app is the newly-launched "Extra Mobile Stream" option, which enables customers to stream content concurrently on a smartphone, tablet, or laptop in addition to their primary stream.
This feature is automatically activated on the Premium, Compact Plus, Compact, Family, and Access packages. However, customers are given the flexibility to remove the additional stream and continue paying their current prices if they prefer.
The cost of the "Extra Mobile Stream" varies based on the type of package the customer has subscribed to. For instance, on the top-tier DStv Stream Premium plan, the "Extra Mobile Stream" adds R100 to the monthly cost, resulting in a total of R799 instead of the standard R699.
Similarly, on the Compact Plus package, the "Extra Mobile Stream" costs R110, making the default 2-stream plan now priced at R579 instead of the previous R469 for the 1-stream package. This is particularly intriguing, considering that Compact Plus offers less content than the Premium plan.
For customers on the Compact, Family, and Access packages, the prices of the "Extra Mobile Stream" are R80, R50, and R30, respectively. These options cater to varying preferences and budget considerations.
Overall, the revamped DStv Stream app with the "Extra Mobile Stream" feature aims to provide a more flexible and versatile streaming experience to its users while also addressing the needs of traditional satellite package subscribers.
New features
Improved Personalization: It will have better personalization algorithms to refine content recommendations based on users' viewing preferences.
Individual Profiles: Now, each family member can have their own dedicated profile on the platform. This ensures that everyone enjoys a personalized content lineup, making it easier to find their favourite shows and movies.
Streamlining the Experience: DStv claims the streaming experience is smoother and more user-friendly. Navigating through the platform is now simpler, allowing users to focus on what matters most.
Local Language Soundtracks: Where available, users can now change the soundtracks of their favourite shows and movies to their local language.
Streaming-only package for DStv Satellite users
For DStv satellite users, they can also access the streaming-only package on the cheapest bouquet, EasyView, which is priced at just R29 per month. Although, this package does not offer the option to add an additional stream, it does support DStv's Latest Movies add-on package, available for R79 per month.
This feature is accessible on all tiers and is included with DStv Stream Premium. The latter also includes a free subscription to MultiChoice's Showmax streaming service, while the other packages receive a 50% discount on the service.
Competition thickens for Netflix
In 2022, Netflix made a significant move by introducing a new feature that imposed charges on subscribers who shared their accounts with others. Fast forward to the current year, 2023, the streaming giant took further steps to address password sharing, this time by increasing the prices for accounts that have multiple profiles for different households.
This decision aims to encourage users to have separate accounts for each household rather than sharing one account among multiple users. Meanwhile, Multichoice, a major player in the African continent's streaming market, is now also considering implementing a similar feature.
This move could potentially be a significant marketing strategy for the company, as it seeks to strengthen its presence and dominance in the region. Multichoice's success in Africa can be attributed, in part, to its focus on providing local content, which resonates well with the audience in the region.
Source: Eberechukwu Etike/ Technext