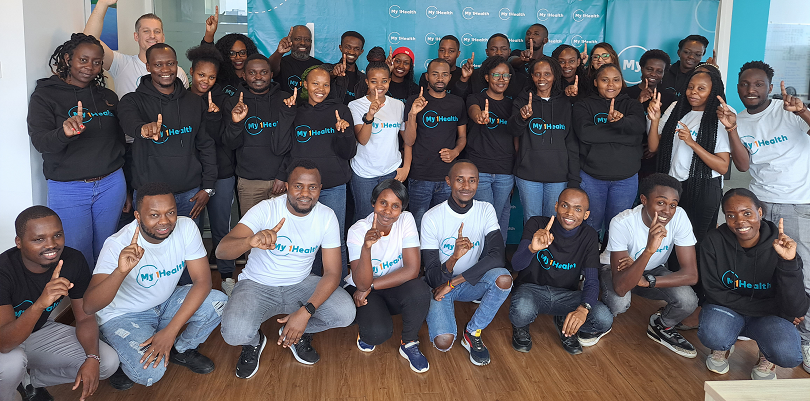 Source: Technext
Kenyan leading digital healthcare provider, MyHealth Africa has announced its merger with another Kenyan health company, International Medical Treatment Limited. As a result of the merger, both companies have launched a new platform called My 1Health with the aim of expanding into other markets.
MyHealth Africa has always had its sights on global expansion. Following its last fundraising back in December 2022, its Founder and CEO, Ryan Marincowitz said the company hopes to expand its services to the Middle East and South Asia while increasing patient access to local and international hospitals and medical professionals.
To further this plan, MyHealth Africa, whose operations have largely been limited to its home country, Kenya, required a health company with a more global outlook and reach. This is where International Medical Treatment (IMT) Limited comes in. Also based in Kenya, IMT describes itself as operating in the medical tourism industry.
It says it offers clients all over the world comprehensive services to access international world class medical treatment. Adopting a holistic approach, it simplifies the entire process of offering high quality affordable and accessible medical treatment to its customers by partnering with world class hospitals, and providing exceptional customer service, holistic support, discretion and urgency.
With this merger, the new platform, My 1Health also obtains access to IMT's partner hospitals in Thailand, Singapore, the UK, The United Arab Emirates, Malaysia, India, Turkey and other countries. This is very crucial in its aim of becoming a global platform, connecting patients to world-class specialised healthcare services worldwide.
The company said that by combining their expertise, they have created a unified and powerful specialised healthcare solution assisting patients from across Africa and worldwide. With the new My 1Health, patients can access an extensive network of expert doctors, comprehensive
medical facilities, and personalised treatment options.
The platform offers an exceptional patient experience, empowering individuals to find the right healthcare services, regardless of location. Ryan Marincowitz, who now becomes the CEO and Founder of My 1Health, described the product of the merger as a gamechanger.
"We're thrilled to introduce My 1Health, a game-changer in the specialised medical facilitation sector. By merging MyHealth Africa and International Medical Treatment, we've curated a unified platform that combines the best of both worlds, providing patients with unparalleled access to specialised healthcare services globally.

Ryan Marincowitz
The company also announced that it its expansion drive is now in full gear with the launch of its services in Ethiopia and South Sudan. At the launch event, held at the My 1Health Headquarters in Nairobi, the CEO described this as an important step towards the company's mission of improving access to specialised healthcare services across the region.
"By establishing new offices in these countries, we're broadening our reach and edging closer to transforming the specialised healthcare experience for thousands of patients," he said.
The company also plans to be unrelenting in its expansion drive, announcing also its plan to expand into the Middle East and South Asia later this year. My 1Health says it has assisted
nearly 35,000 patients to access specialised healthcare services around the world.
The company says these developments mark a significant milestone in its mission to transform how patients access specialised healthcare. By leveraging advanced technology and strategic partnerships, My 1Health aims to create a seamless patient journey and enhance healthcare experiences.
Source: Technext