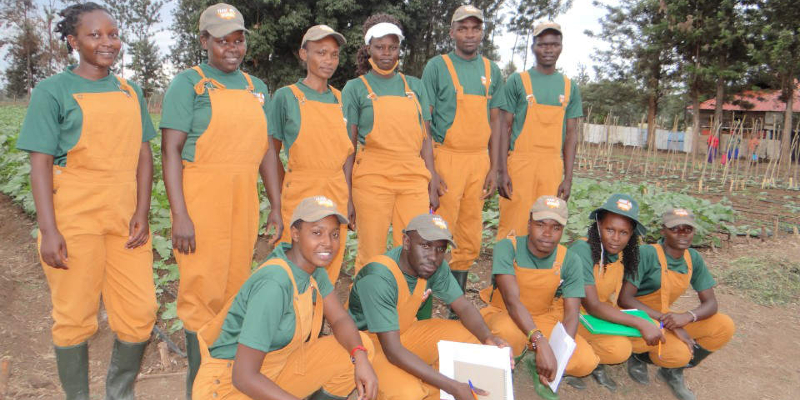 Source: Global Village Space
FarmWorks, a Kenyan agritech startup, has recently secured $4.1 million in a pre-Series A funding round led by Acumen Resilient Agriculture Fund. The round also saw participation from Livelihood Impact Fund, Vested World, several family offices, and angel investors. With this latest investment, FarmWorks has raised a total of $5.6 million in equity funding.
The funds raised will be utilized by FarmWorks to enhance its data analytics capabilities and leverage artificial intelligence (AI) to improve production processes and influence planting and lending decisions. Co-founded by CEO Yi Li and Peter Muthee in 2020, FarmWorks operates an out-grower scheme that brings together over 2,000 smallholder farmers. This scheme has enabled the startup to establish a robust supply chain network that ensures the timely delivery of high-quality produce. FarmWorks plans to expand its network of contract farmers beyond the two counties in the central region of Kenya where it currently operates and has 16 collection centers.
FarmWorks offers farmers access to farm inputs, pest control services, and a market for their produce, both for local sales and export. Additionally, the startup provides farming equipment such as drip irrigation kits on loan to farmers. By introducing higher value crops like sugar snaps and snow peas, FarmWorks aims to transform farmers' income and contribute to the overall growth of the agriculture sector in Kenya.
The agriculture sector plays a significant role in Kenya's economy, accounting for 20% of the country's Gross Domestic Product (GDP) and employing 70% of the rural population, according to a report by the Central Bank of Kenya. However, small-scale farmers, who make up the majority, face numerous challenges including limited access to quality farm inputs, lack of information on good agricultural practices, inadequate advisory support, and unreliable markets.
To address these challenges, FarmWorks not only provides farmers with necessary resources but also educates them on good agricultural practices. The startup demonstrates these practices on its own trial farms, aiming to improve production by addressing issues such as poor farming practices and soil degradation. FarmWorks currently sells approximately 400 tons of farm produce per month.
In the past, FarmWorks engaged in crop production on its own farms, which have now been transformed into training centers. This strategic decision allows the startup to allocate its resources more efficiently and reach a larger number of farmers. Yi Li, who previously worked as a management consultant for McKinsey in Kenya, believes that scaling the out-grower scheme is the most effective way to support farmers and boost their capacity.
FarmWorks' success in securing funding reflects the growing recognition of the importance of agtech in addressing the challenges faced by small-scale farmers in Kenya. By leveraging technology and data analytics, the startup aims to revolutionize the agricultural sector and empower farmers to improve their livelihoods.
With the latest funding round, FarmWorks is well-positioned to expand its operations and make a significant impact on the agriculture sector in Kenya. By strengthening its data analytics capabilities and utilizing AI, the startup can enhance production processes, optimize resource allocation, and provide farmers with valuable insights and support. As FarmWorks continues to grow its network of contract farmers, it will contribute to the sustainable development of the agriculture sector and improve the lives of smallholder farmers in Kenya.
Source: Global Village Space