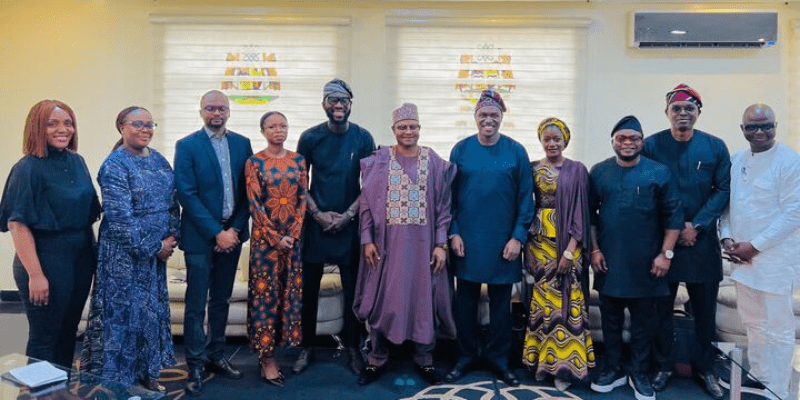 Source: Boluwatife Ayo-Odewale/ Technext
The Kaduna State Government has partnered with Google to train 5,000 Women and Girls in tech skills. The collaborative effort, supported by Google.org, seeks to empower a total of 20,000 individuals across Nigeria with digital and AI expertise, fostering opportunities in the creative and tech sectors.
The State Government intends to train 5,000 selected women and girls in digital skills such as data science, artificial intelligence, and entrepreneurial application of digital technologies.
As seen in a press statement to Technext, Governor Uba Sani of Kaduna State established the impact of tech Inclusion. He emphasized that the collaboration with Google to empower women in Kaduna State not only aims for gender equality but also for substantial economic advancement. The initiative signifies the government's commitment to leverage women's potential for socio-economic growth in Kaduna State and Nigeria overall.
Furthermore, Kaduna State Government's ongoing focus will be on tech-driven economic growth. The state's commitment to technology as an economic driver includes a strong emphasis on women's participation. Through targeted tech training and enhanced accessibility, the government aims to empower women, acknowledging their potential as key players in the digital economy and wider socio-economic arena.
The program will be executed by Data Science Nigeria, through Arewa Tech4Ladies. The initiative, designed to cater to semi-urban and rural areas in Kaduna State, will provide tailored learning, mentoring, and job placement support for women. The program's execution will be overseen by Data Science Nigeria.
Olumide Balogun, Google's West Africa Director, also stressed the impact of inclusivity. He highlighted that Nigeria's tech future depends on leveraging potential. He explained that the collaboration with the Kaduna State Government demonstrates Google's dedication to advancing women in technology. The innovation's aim, according to Google.org, is to foster an inclusive digital space where each trained woman acts as a catalyst for change in the IT industry.
Ultimately, the women and girls tech inclusion partnership aspires to position Nigeria at the forefront of digital innovation by harnessing the full spectrum of talent, thereby ushering in a more equitable future.
Digital Inclusion in Nigeria
Digital inclusion is the ability of individuals and groups to access and use information and communication technologies
Access and use of information and communication technologies impact individuals and the community as a whole. The technology itself is the tool. A digitally inclusive community is important to economic and workforce development, civic participation, education, healthcare, and public safety.
Building a digitally inclusive community requires participation and support from all sectors: libraries, community-based organizations, businesses, government, and policymakers. Digital inclusion strategies vary widely. Even projects that seem similar are implemented differently, often to accommodate local populations and utilize existing resources
Breaking the bias with digital inclusion for Women and Girls in Kaduna state
In Nigeria, young men are almost twice as likely as women to have a career in technology and computer-related fields. When you scratch deeper, the stats are grimmer. Only a fifth of women work in the Information and Technology sector. In fact, just 22% of the total Engineering and Technology university graduates are women. With these numbers, Melinda Gates was right: the search for women to find their voices in tech fields is "remarkably difficult".
In the next ten years, it is anticipated that more than 80% of employment will require digital skills as digitalization accelerates. At the current rate of exclusion, women will only be spectators in major tech fields. Because of this, the 2022 International Women's Day (IWD) theme, Break the Bias, appropriately focuses on eradicating prejudices and preconceptions that prevent women from being included, particularly in the field of information and communications technology (ICT).
Nigeria needs to be more inclusive of women. More women being hired and kept in tech positions is one approach to make that happen. The recruiting process is biased against women because of cultural prejudices and limiting beliefs about women's capacity for emotional adaptation.
Organizations can address this issue by establishing and enforcing inclusivity regulations that ensure women are provided with equitable employment opportunities solely based on their skills and qualifications.
These regulations would serve as a framework to counter biases and discriminatory practices that might hinder women from securing jobs or advancing in their careers. By implementing such laws, organizations can strive to create a level playing field where women's abilities are the primary criteria for selection and advancement, fostering a more diverse and balanced workforce.
Source: Boluwatife Ayo-Odewale/ Technext