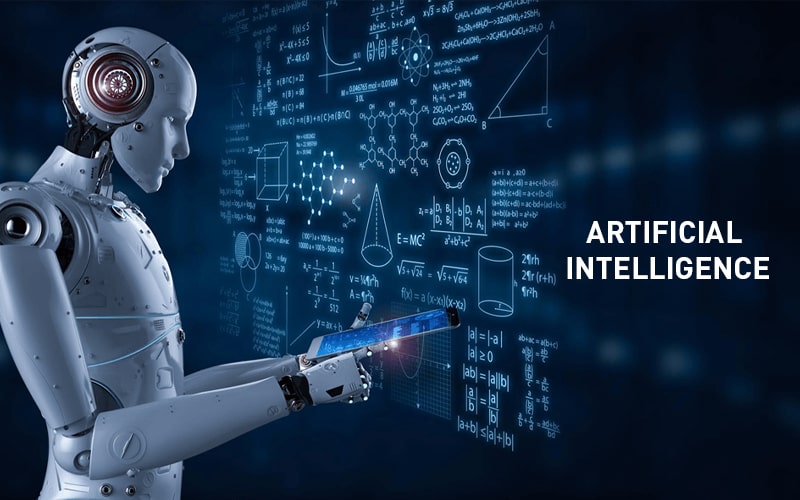 Source: Business Ghana
Artificial Intelligence is transforming the world, and Africa is not immune to the effects of this revolution. The continent is well-positioned to reap the benefits of AI technologies due to its abundant resources and expanding youthful population. Nevertheless, AI development and deployment in Africa are currently underperforming, putting several nations at risk of falling further behind in the global competition for AI innovation.
With the current advancements of automation and robotics, it is expected that AI is going to transform the global economy in an exponential manner. Industry experts are estimating that by 2030, AI could be contributing nearly $16 trillion to the global economy. However, the emergence of new technologies is anticipated to cease many existing job opportunities while creating new jobs.
It is crucial for the continent's development that universities in Africa maximize the full potential of AI. In African nations, AI can help address problems in areas such as healthcare, agriculture, education, and infrastructure. Universities can prepare students to work with these new technologies and stay up with the world's rapid evolution by incorporating AI into their curriculum.
Supporting AI research and innovation can also assist local talent and entrepreneurs in developing cutting-edge solutions tailored to Africa's particular requirements. Utilising AI can increase productivity, efficiency, and decision-making across sectors, resulting in economic growth, social advancement, and sustainable development in Africa. Adopting AI is not only essential for Africa's global competitiveness, but also for addressing critical issues and fostering inclusive development.
One university which is playing a pivotal role in advancing the development of AI in Ghana and across the African continent is Academic City University College. The university, which is a STEAM-based university, is noted for its commitment to advancing education and research in the fields of Science, Technology, Engineering, Arts and Mathematics (STEAM) across Africa.
Academic City acknowledges the significance of preparation and skill development for emerging opportunities in the field of AI and is dedicated to advancing the AI agenda. The university seeks to lead Africa into the new era of artificial intelligence by fostering and empowering African students. Academic City is the first university in Africa to offer an undergraduate degree in Artificial Intelligence, which represents a significant step in this direction. This initiative places Academic City at the front of sub-Saharan Africa's technology and innovative education.
The AI programme at Academic City stands out for its innovative approach to education. As the first of its kind in Africa, the programme goes beyond traditional AI programmes by focusing on emerging advances in computational sciences and decision-making technologies. Students are equipped with knowledge that enables computers and machines to function intelligently, accurately predicting events and outcomes and making informed decisions.
Furthermore, Academic City's BSc. in Biomedical Engineering and BSc. in Robotics Engineering programmes are intentionally designed to complement AI, further driving the development of new programmes in Data Analytics and Advanced Autonomous Systems. This intersection of disciplines creates a unique educational environment at Academic City, fostering multidisciplinary expertise and pushing the boundaries of technological advancements.
Through its educational offerings, Academic City is contributing to the development of an AI workforce capable of driving innovation and growth on the African continent. This is especially crucial given the lack of AI professionals in Africa, which impedes the continent's ability to completely exploit AI's potential.
Another way in which universities in Africa can champion AI and maximize the use of AI is through partnerships with industry. By collaborating, they are able to share knowledge, develop effective AI tools, and teach students practical skills. This partnership helps students acquire practical experience and prepares them for employment. When universities and industries collaborate, they can use AI to positively impact Africa's development.
Academic City has established partnerships with a range of companies and organisations in Africa and around the world to support the development of AI solutions and applications. The university has been able to secure resources for some of its initiatives through partnerships with institutions such as the US State Department's Global Office of Partnership, Arm(E)NGAGE and AIDEC. Some of these partnerships have involved the exchange of ideas and expertise.
Also, tertiary institutions can play a crucial role in cultivating a culture of AI by organising events and seminars that raise awareness and enhance understanding of its potential. These initiatives encompass public lectures, workshops, and exhibitions that showcase practical applications of AI. Academic City has been at the forefront of creating awareness about AI and its relevance to Africa's development. Recently, the university hosted a forum titled "The Intersection of AI and Human Intelligence: Opportunities and Challenges," bringing together industry players, government officials, academia, the media, and youth to engage in conversations about the current state of AI, its future implications, and the importance of ethical use for the benefit of all.
Recognizing the necessity of leveraging AI for Africa's advancement, the university is committed to involving experts from various fields to deliberate on and explore the intricate aspects of AI, aiming to develop solutions that prioritize the continent's specific needs.
In conclusion, it is crucial that Africa truly embraces and capitalizes on AI for its development. By incorporating AI into university curriculum, African universities can better prepare students for an evolving employment market and equip them with the skills necessary to work with new technologies. Supporting AI research and innovation, as well as collaborating with industries, enables the development of bespoke solutions to address Africa's specific challenges.
Academic City University College in Ghana is an excellent example of a university that is leading in AI development, offers a degree in AI, and employs a STEAM-based educational approach. These efforts contribute to the development of an AI-capable workforce in Africa, thereby driving innovation and progress. Africa has the potential to become a global leader in AI if it adopts AI and collaborates, leading to economic growth, inclusive development, and social progress.
Source: Business Ghana