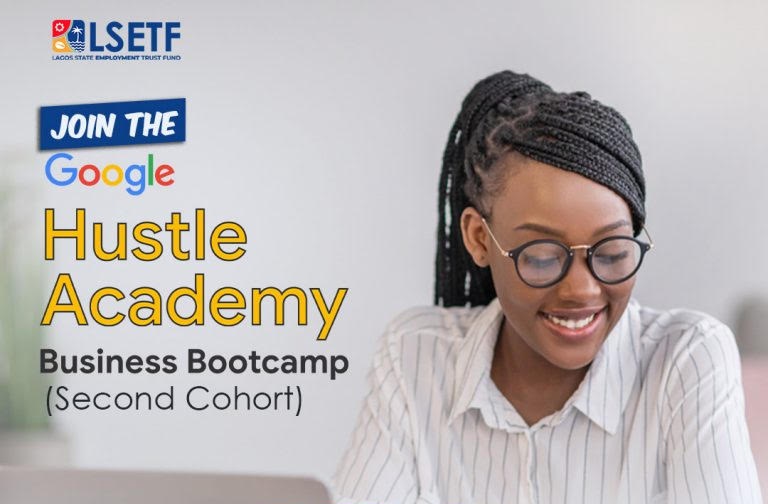 Source: Godfrey Elimian/ Technext
Google has today announced the opening of applications for the Hustle Academy SMB Fund, a dedicated ₦75 Million equity-free fund. This initiative represents Google's steadfast commitment to nurturing entrepreneurial aspirations and supporting the development of Small and Medium Businesses (SMBs) in Nigeria.
Small and medium-sized enterprises constitute the backbone of Nigeria's economy, but they often face challenges, particularly the critical issue of securing essential funding. According to the World Bank, African SMBs grapple with a substantial finance gap estimated at $330 billion. Moreover, access to bank loans remains limited, with only 25% of SMBs in Africa having such access, in sharp contrast to the 50% observed in more developed economies.
Google's Hustle Academy, introduced in 2022, provides SMEs with business and management education, mentoring, and networking, with a particular emphasis on preparing them to package their businesses in order to raise the necessary capital to take their businesses to the next level. Since its inception, the program has graduated over 4,000 SMBs in Nigeria, with a notable 74% from the first year reporting marked business growth.
Building on the success and impact of the Hustle Academy initiative, the Hustle Academy Fund earmarks a 75 million naira pool exclusively for Nigeria to support 15 investor-ready SMBs through non-dilutive funding. This commitment is further enriched with tailored mentorship, ensuring these businesses are primed for success.
Mojolaoluwa Aderemi-Makinde, Head of Brand & Reputation, Sub-Saharan Africa at Google, remarked, "The Hustle Academy Fund is a testament to the resilience and innovation of Nigerian small businesses, which are the backbone of our economy. We are hopeful that this fund will further empower them to succeed and drive economic growth, creating jobs and opportunities for all Nigerians."
Echoing the sentiment, Sinmisola Nojimu-Yusuf, Product Marketing Manager and the Hustle Academy Program Lead at Google, said, "The Hustle Academy Fund provides SMBs with the resources and support they need to succeed. With equity-free funding, mentorship, and opportunities for increased visibility and networking, we are supporting SMBs to grow and thrive. We are committed to supporting the Nigerian entrepreneurial ecosystem, and the Hustle Academy Fund is a key part of that commitment.
Eligibility for the Google Hustle Academy Fund
To be eligible for the Hustle Academy SMB Fund, businesses must be Nigerian-founded, operating within Nigeria for 1-5 years, and have a clear and scalable business plan. They should have a track record of commitment to growth, operate in sectors aligned with the digital economy or have a digital enablement strategy. While not mandatory, previous participation in the Hustle Academy program is an added advantage.
Applications for the Hustle Academy Fund open today, September 28th, and will close on October 12th. This initiative represents a significant opportunity for Nigerian SMBs to access much-needed funding and support, driving their growth and contributing to the economic development of the nation.
The fund is one of the ways Google is dedicating resources to helping businesses and key industries grow. Recently, the tech giant launched an AI-first accelerator for African startups to help them properly leverage the technology for solving local problems. The equity-free program is slated to last 10 weeks. It is open to African-based early-stage startups up to the Series A phase and those pioneering African-centered solutions using AI and machine learning (ML) innovations.
In July, the company selected 25 African startups for the third cohort of its Black Founders Fund program. The Black Founders Fund program was created to address the systemic racial inequality in venture capital funding by providing equity-free grants and mentoring to early-stage Black-led high-growth businesses across Europe and Africa.
Source: Godfrey Elimian/ Technext