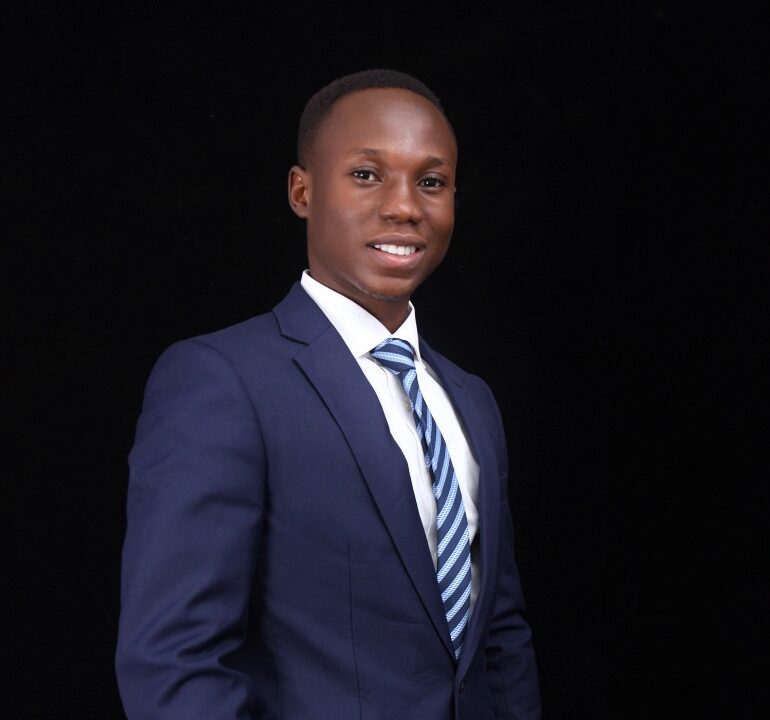 Welcome to another inspiring episode of the Founders Corner!
In this episode, we have the privilege of diving deep into the remarkable journey of Seyram Mantey, Co- founder and CEO of Kwidex. Seyram takes us through the ups and downs, challenges and triumphs that have shaped him into the successful entrepreneur he is today.
My name is Seyram Mantey. I am the Co-founder and CEO of Kwidex. I am Ghanaian and attended the University of Ghana.
Prior to Kwidex, I used to run an import business focused on souvenirs, a money lending business and I dabbled a bit in charity crowdfunding. We're building tools for everyday people to find investment opportunities that match their financial profiles as well as monitor and track them.
Briefly explain what your start-up does and how it helps individuals.
Think of Kwidex as the personal finance tool that finds investment opportunities that suit your needs. We're essentially building a platform that allows everyday people to invest in opportunities that match their financial, investment and risk profiles while allowing them to monitor their portfolio.
Kwidex has allowed thousands of users to make money from the agribusiness space by investing in the operations of more than a 100 agri-businesses.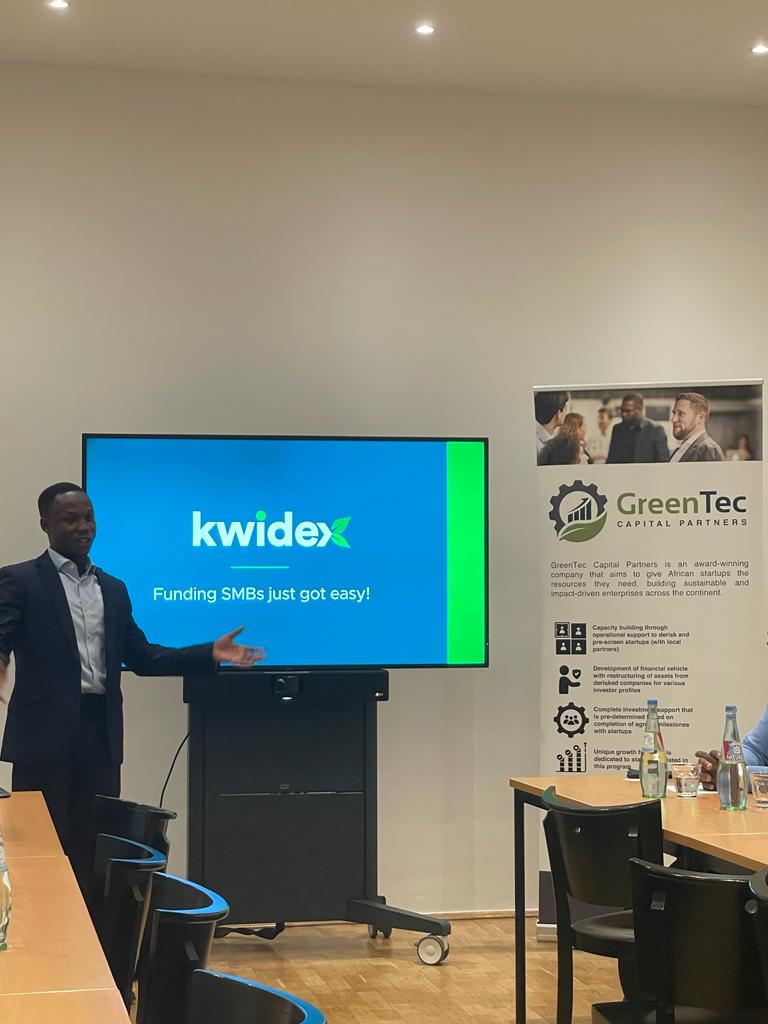 What makes your start-up unique, and how do you differentiate yourself from competitors?
Kwidex focuses mainly on individuals who are not institutional investors. So basically, anyone one at all who has funds and would prefer to invest them in the agricultural sector can reach out and work with us.
Other competitors usually relate with their customers in a strictly business manner. We include the human touch by building a lasting relationship with our investors and customers, whether or not their investment grows. Despite what happens, we still maintain the relationship with our clients and investors.
What do you think are the most essential qualities for success as a start-up founder?
In my opinion, every start-up founder gets to the point where they experience some level of self-doubt. Once you are able to overcome that and give yourself some discipline to pass through that phase, you will eventually see the light at the end of the tunnel.
As long as you can keep moving forward and be focused in spite of whatever situation you are facing, that drive will distinguish you from others. In your journey, you might come across people that will discourage you and it is up to you to stay focused and know where you are going.
The start-up life can be very challenging. What has motivated you to keep pushing?
Once you start a business, there are a couple of people around you that will cheer you on and applaud you. After some time, the applause decreases, and it is up to you to encourage yourself. At that point, the only thing that motivated me was the process – the process of pushing and eventually achieving the goal I had set for myself.
Besides Kwidex, you have worked on a couple of start-ups. What has the experience been like and why did you settle with Kwidex?
I was always running short of money in secondary school, so I wanted to build a business. I started running a small business that sells wristbands and other school souvenirs. That was what I used to do to occupy my time. Eventually I moved to the money lending business where I would give personal loans to some government officials. What I realized was that all these small businesses were stepping stones to building Kwidex.
It got to a point where I wondered what to do with all the money I had made. I visited a bank to invest the money and the individual I met discouraged me by saying that I was too young for that.
It was at that point that I tried coming up with a business idea that will help people invest their money, and that was how Kwidex was born. It has not been an easy journey because we are operating in the same industry, at the same level as bigger institutions and we have to produce the same or even better results than these institutions.
Why did you choose the Agriculture industry?
Agriculture's impact is huge because everyone relies on agriculture to eat and live. So it is easy for us to find farmers and workers in the agriculture industry to invest in and grow the business.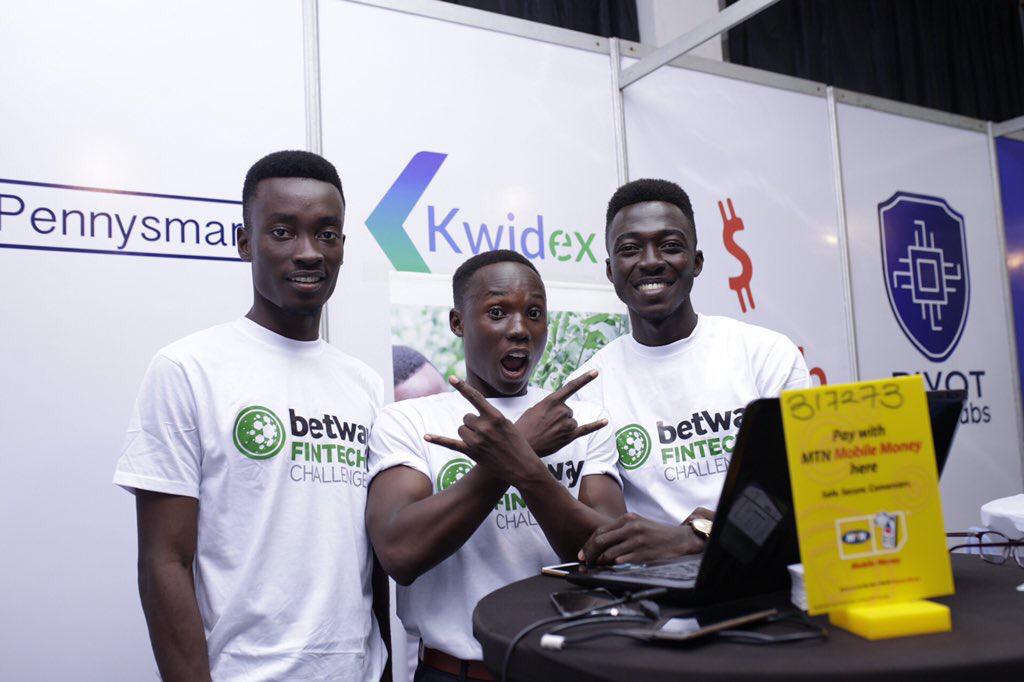 What advice would you give to individuals aspiring to build a flourishing start-up like yours?
Do not rely too heavily on the thoughts and support of others. People may not care about your business the way you would and they might decide to leave when it gets difficult. Thus, it is not advisable to focus too much on getting help from others. Do well and monetize as best as you can so you don't have to rely on others.
There will be some criticism and backlash so you have to be strong and block out the noise in order to pursue your goal and be successful. When you get to this point, people refer to you as an ''overnight success'' but they do not know what you went through to get to where you are now.
Any upcoming events or plans we should look out for?
Kwidex is about to run a 400-acre tree crop project. This is an amazing opportunity for everyday people because with $6000 an individual can own an acre of 160 trees. With over 64,000 trees to be nurtured for the next decade, it is set to provide sustainable extra income for users who opt-in.
This is going to serve as an asset because these trees produce good crops which will essentially give good returns over a very long period of time. Generations can benefit from this investment.
Any last words you would like to share?
We are gradually building and aiming to be a global business. The world should definitely expect us.
Thanks a ton for taking the time to speak with us! We are so appreciative of the effort and energy you put in to make it happen. It means the world to us and we are incredibly grateful for the opportunity.
For more information and inquiries, visit https://www.kwidex.com/
Follow Kwidex on their social media platforms:
Instagram: kwidexofficial
LinkedIn: https://www.linkedin.com/company/kwidexofficial/
Youtube: https://www.youtube.com/channel/UCZffRRWPSSuheSkhP1GaHMw
Stay well-informed and be the very first to receive all the most recent updates directly in your email! Tap here to join now for free!