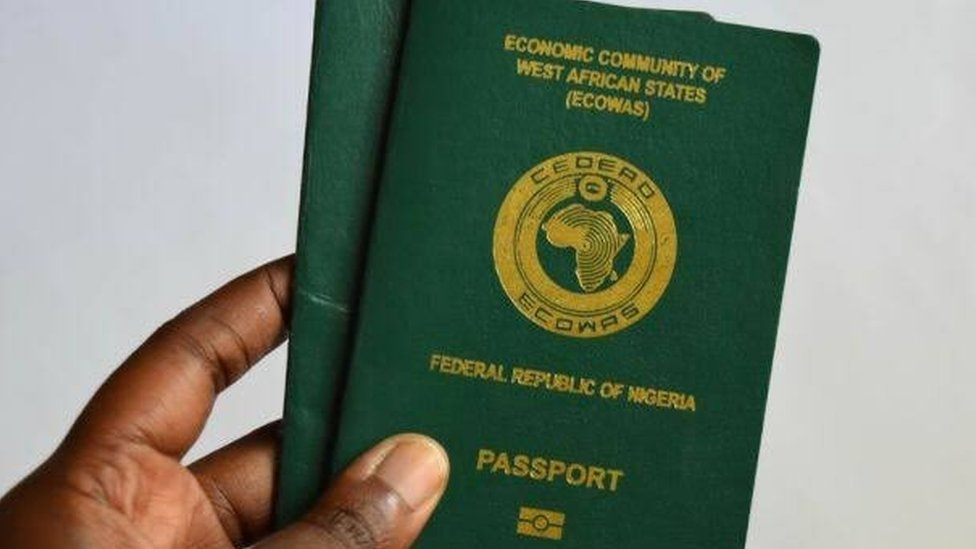 Source: Ngozi Ekugo/ Nairametrics
The Federal Government has launched reforms aimed at enhancing the security of the nation's passport to prevent identity theft and improve transparency in its issuance process.
This announcement was made by the Minister of Interior, Dr. Olubunmi Tunji-Ojo, during his meeting with the European Union (EU) Ambassador to Nigeria, Samuela Isopi, in Abuja over the weekend.
What he said
He said,
"We have commenced the process to unbottle the bottlenecks in our international passport application and collection process. Today, we have made a huge progress. We are also working on ways to reduce identity theft. We want to make sure the green passport regains its pride and integrity.
"If we can solve crime and migration problems in Nigeria, Africa will be better for it.
"Due to the boundaries Africa shares with the EU, our problems are more of an EU problem than any other part of the world. And because we are committed to solving this, we will explore all avenues."
He urged the bloc to back the federal government's programs in the area of technology deployment to enhance border management, noting:
"The European Union is important to the socio-economic development of Nigeria. Our relationship with the EU is historical in terms of, but not limited, to bilateral support."
He also hinted at plans to decongest the country's correctional facilities, stating that over 70 percent of the 79,000 inmates nationwide were awaiting trial.
"We have over 4,000 inmates in the facilities for their inability to pay various fines. We believe we can reduce the number of inmates in our correctional facilities by about 40 percent if we explore non-custodial alternatives, as provided for in the Correctional Service Act," the minister added.
On her part, Isopi pledged the EU's support via technical management of illegal migration, human trafficking, and smuggling.