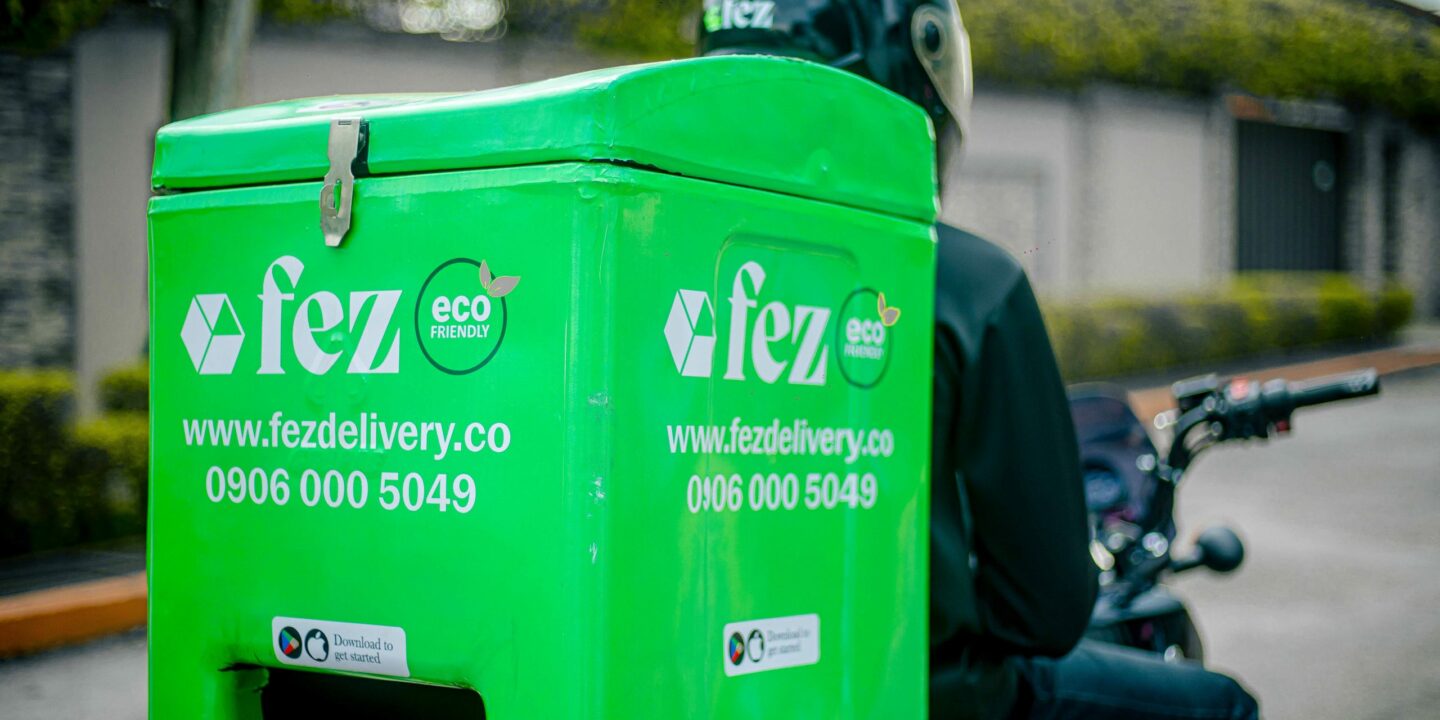 Source: Joseph-Albert Kuuire/ Tech Labari
Fez Delivery, a leading last-mile delivery service connecting businesses and markets, is thrilled to announce the launch of "FEZ ECO," its innovative line of electric bikes.
Fez Delivery's latest electric motorcycles offer a sustainable, eco-friendly, and affordable solution to its customers. The Last-Mile delivery service seeks to empower businesses and individuals by providing efficient eco-friendly services.
FEZ ECO is a sustainable solution that reduces carbon emissions, which utilises a fleet management system, aiding drivers in optimising their routes to avoid traffic congestion, resulting in faster deliveries and reduced fuel costs. Additionally, it provides customers with user-friendly features for tracking their deliveries and receiving real-time updates, enhancing overall customer satisfaction.
Stay well-informed and be the very first to receive all the most recent updates directly in your email! Tap here to join now for free!
The benefits of FEZ ECO are:
Cost Saving: Lower operational costs due to no fuel usage and maintenance expenses.
Electric-Powered: Zero-emission electric bikes for a green and sustainable delivery solution.
Nimble and Efficient: Maneuverability in urban traffic for faster deliveries.
Smart Tracking: Real-time tracking and monitoring of deliveries for increased transparency and security.
This solution further provides an affordable option to customers, easing the burden of Nigeria's current economic climate.
With the growing demand for Last Mile Delivery services, as the e-commerce landscape expands, it's essential for service providers to offer cost-effective and eco-friendly options.
According to Statista, Nigeria's eCommerce market revenue is projected to reach US$6,710.00m in 2023, highlighting the need for efficient delivery services to meet this growing demand.
"We're thrilled to announce a significant leap forward in our commitment to sustainability and innovation. Today, we proudly introduce electric vehicles to our last-mile delivery fleet. This monumental step not only aligns with our vision for a cleaner, greener future but also represents a milestone in our ongoing efforts to enhance the efficiency and reliability of our services. As we navigate toward a more sustainable tomorrow, we look forward to serving you with the same dedication and now with a greener footprint. Together, we're shaping a better future, one electric mile at a time", Seun Alley (CEO and Co-Founder, Fez Delivery)
"We've been partners with Fez delivery for years, and their commitment to innovation and quality has always impressed us. Their previous products transformed our business, setting new standards for excellence. As we eagerly anticipate their upcoming product launch, we're confident it will be another game-changer. We can't wait to see what they have in store, and we're excited to continue our successful journey together", Racheal Adetunji, CEO, ThriftWithRay.
Stay well-informed and be the very first to receive all the most recent updates directly in your email! Tap here to join now for free!