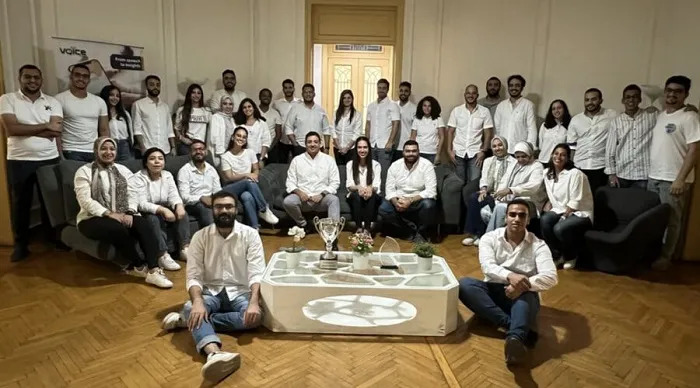 Source: Oluwasegun Olukotun/ Innovation Village
Egyptian deeptech startup Intella has secured $3.4 million in a pre-Series A funding round steered by HALA Ventures and Wa'ed Ventures, the VC arm of Aramco, with participation from Sanabil 500 and INSEAD's alumni angel network, along with other investors.
Nour Altaher and Omar Mansour founded Intella in 2021 to provide real-time, on-demand market research to its corporate clients in a variety of industries.
The new funding will help propel Intella's expansion into the Saudi market and support the development of end-to-end AI models localised for the Mena region. This comes especially as they've made their strategic decision to relocate their headquarters, tapping into the kingdom's growing tech and AI scene.
Altaher while commenting said, "Saudi Arabia is quickly becoming a hub for technological advances. This move fits perfectly with our plans for expansion."
As part of their ongoing efforts to refine their technology, Intella put their system through testing of over 30,000 hours of Arabic audio. Intella Voice resulted in a 95.73 per cent accuracy rate, surpassing established tech leaders like Google's speech-to-text, Open AI's whisper, Meta's seamless M4T, and IBM Watson.
Stay well-informed and be the very first to receive all the most recent updates directly in your email! Tap here to join now for free!
Egypt's Market Research Startup Intella Raises $1 Million Seed Round
Omar Mansour, Co-founder and CTO of Intella, added, "Our voice technology tailored for Arabic dialects has set new industry benchmarks. And now, we're moving beyond mere transcription, and focusing on audio analytics—including summarization, sentiment analysis, topic extraction, and call scoring. We're really pushing the boundaries of what AI can do for voice in our region."
Ali Abussaud, Founding Managing Partner of HALA Ventures commented, "We're excited to back Intella's vision. They're making significant strides in connecting global AI progress with the needs of the Arab-speaking community, and it's exactly the kind of initiative the region needs right now."
The goal of Intella is to close the knowledge gap between the Arabic-speaking world and AI developments in order to maintain the region's importance in the broader technology landscape.
With the addition of fresh capital, Intella is well-positioned to increase its market share in the area, improve its product line, and maintain its position as the industry leader in speech technology innovation.
As the demand for specialised Arabic voice technology increases, Intella is well-positioned to address the needs of the Middle East.
Stay well-informed and be the very first to receive all the most recent updates directly in your email! Tap here to join now for free!