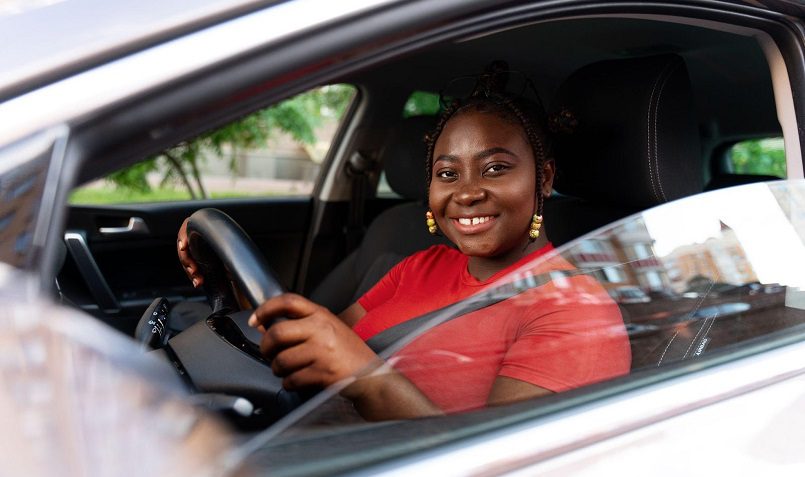 Source: Otomewo Oritsejolomi/ Benjamindadacom
Leading ride-hailing company, Bolt has introduced its Accelerator Program in collaboration with the Nest Innovation Park ('the Nest'). This program is designed to provide support and opportunities for drivers on their entrepreneurial journey, with a specific focus on sustainable transport solutions.
As part of the Bolt Accelerator Program, selected Nigerian drivers who successfully complete the program and align their business plans with Bolt's Africa City Vision will have access to a €25,000 seed fund. The aim is to encourage innovative ideas that can contribute to the sustainability and efficiency of transportation in the region.
The program consists of two main components: 'The Den,' where drivers can submit their business ideas for consideration, and 'The Academy,' an online training initiative to enhance business development skills and support future career growth. The online training will be delivered in partnership with Coursera, a well-known online scholarship provider, and complemented by in-person sessions conducted by PM4Success International.
Caroline Wanjihia, Bolt's Regional Director of Rides for Africa, highlighted the flexibility that ride-hailing has historically offered drivers and expressed hope that the program would further support their aspirations. "Ride-hailing has always offered drivers the flexibility to earn while pursuing wider career opportunities. We hope this program will take this a step further, supporting concepts that will transform drivers' lives, make a real difference to communities, and could even one day be incorporated into its own operations," she stated.
The Bolt Accelerator Program aspires to redefine drivers as entrepreneurs, contributing to economic growth prospects in Nigeria. This initiative is closely aligned with The Nest, which will provide mentors to assist eligible drivers in refining their business plans. A pitch day is scheduled for November to showcase these innovative ideas.
Oluwajoba Oloba, Co-Founder at The Nest, expressed optimism about the program and its potential to improve the quality of life for drivers within the Bolt ecosystem. "We hold a high level of enthusiasm for the Bolt accelerator program due to its alignment with Bolt's commitment to the prosperity and welfare of its stakeholders. This initiative not only promises to enhance the quality of life for individuals within the Bolt ecosystem but also to make a valuable contribution to the innovation landscape of our ecosystem and the overall GDP of our country." Oluwajoba said in a statement seen by Bendada.com.
To be eligible for the Bolt Accelerator Program, candidates must meet specific criteria:
Applicants must currently be drivers using the Bolt platform and residents of Nigeria.
Successful participants should be available to dedicate off-peak hours over a two-month period for an intensive hybrid training and mentoring session.
Submissions must present viable and relevant business ideas within the tech-mobility sector, with a focus on sustainability and enhancing mobility solutions in Nigeria.
Bolt's Accelerator Program represents a noteworthy step towards supporting drivers in their entrepreneurial pursuits and fostering innovation in the Nigerian transportation sector. As Bolt continues its expansion efforts across Africa, this initiative is expected to contribute positively to the growth and development of the local economy.
Eligible candidates can apply here.