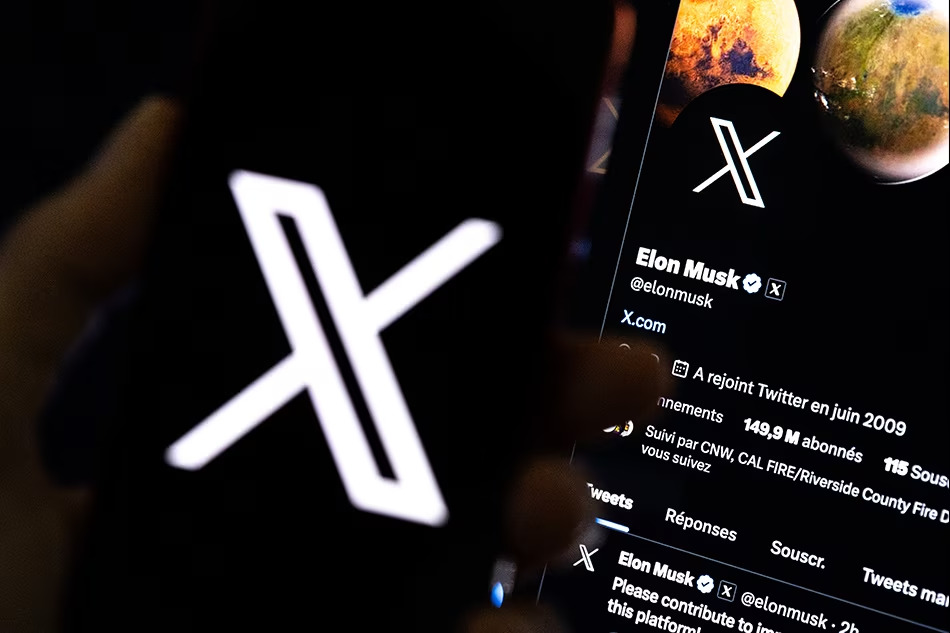 Source: Samson Akintaro/ Nairametric
Australia's online safety regulator, eSafety, has fined Elon Musk's X, formerly Twitter, the sum of $610,500 (AUD) for failing to answer its questions over reports of reports of child sexual exploitation on the platform.
The regulator also found search giant, Google, was found guilty of the same offence, but noted that its case was not as serious as that of X, hence, Google was issued a formal warning. X, which is currently battling disinformation allegations from the European Union was given 28 days "to request the withdrawal of the infringement notice or to pay the penalty."
eSafety in a statement released on Monday said X did not respond to a number of key questions including the time it takes the platform to respond to reports of child sexual exploitation; the measures it has in place to detect child sexual exploitation in livestreams; and the tools and technologies it uses to detect child sexual exploitation material.
The company also failed to adequately answer questions relating to the number of safety and public policy staff still employed at Twitter/X following the October 2022 acquisition and subsequent job cuts, according to the online watchdog.
Growing global problem
While noting that the proliferation of online child sexual exploitation is a growing problem both in Australia and globally, eSafety Commissioner Julie Inman Grant said technology companies have a moral responsibility to protect children from sexual exploitation and abuse being stored, shared, and perpetrated on their services.
"We really can't hope to have any accountability from the online industry in tackling this issue without meaningful transparency which is what these notices are designed to surface. Our first report featuring Apple, Meta, Microsoft, Skype, Snap, WhatsApp, and Omegle uncovered serious shortfalls in how these companies were tackling this issue.
"This latest report also reveals similar gaps in how these five tech companies are dealing with the problem and how they are tackling the rise in sexual extortion and we need them all to do better. What we are talking about here are serious crimes playing out on these platforms committed by predatory adults against innocent children and the community expects every tech company to be taking meaningful action," Grant said.
X, Google found guilty
Announcing its recent findings from notices issued to tech companies operating in the country, Grant said:
"eSafety found that two providers, Twitter/X and Google, did not comply with the notices given to them, with both companies failing to adequately respond to a number of questions in their respective notices. Google has been issued a formal warning, notifying it of its failure to comply due to the company providing a number of generic responses to specific questions and providing aggregated information when asked questions about specific services.
Twitter/X has been issued with an infringement notice for $610,500 and has 28 days to request the withdrawal of the infringement notice or to pay the penalty."
Grant said Twitter/X and Google's non-compliance was disappointing especially as the questions relate to the protection of children and the most egregious forms of online harm.
"Twitter/X has stated publicly that tackling child sexual exploitation is the number 1 priority for the company, but it can't just be empty talk, we need to see words backed up with tangible action. "If Twitter/X and Google can't come up with answers to key questions about how they are tackling child sexual exploitation they either don't want to answer for how it might be perceived publicly or they need better systems to scrutinize their own operations. Both scenarios are concerning to us and suggest they are not living up to their responsibilities and the expectations of the Australian community," she said.
What you should know
In Nigeria, the government is also working towards regulating social media. However, it is unclear yet what stance the regulation will have on content detrimental to children.
Last week, the National Broadcasting Commission (NBC) said it was engaging with major social media platforms to curb the excesses of their users.
According to the Director, of Broadcast Monitoring at the NBC, Francisca Aiyetan, young people could be misguided if social media is not regulated. She said the NBC has already sent a regulation bill to the National Assembly.