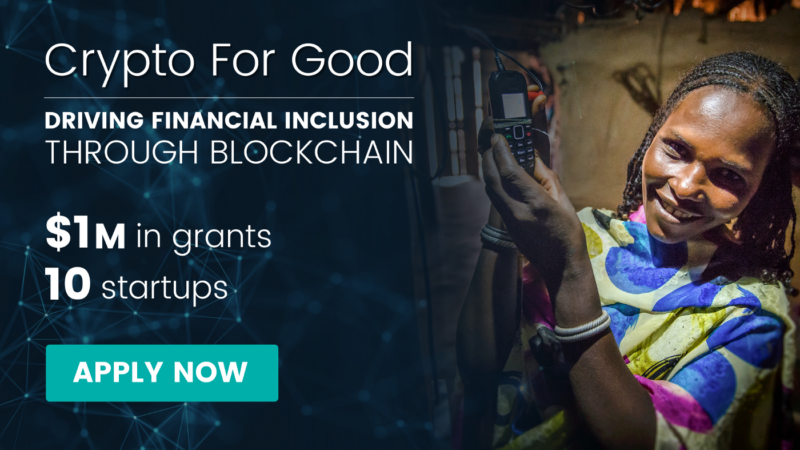 ABOUT THE FUND
The hype of blockchain for underserved populations in emerging markets has not yet been matched by the reality in these regions. While some use cases have emerged, most lack a clear baseline and measurable outcomes to build the business and impact case for these technologies.
We aim to close this 'hype gap' by identifying and supporting real world use cases for web3 to increase financial inclusion and climate resilience, to build the evidence base.
Mercy Corps Ventures (MCV) is looking for startups and organizations operating in Africa, South and Southeast Asia, Latin America, the Caribbean, the Middle East, Pacific Islands, and Western Balkans, who innovatively apply Web3 and blockchain technology to build solutions for underserved populations.
Priority focus areas include, but are not limited to:
Access to credit for underbanked users
Nature-based solutions for climate resilience
Humanitarian aid delivery
Transparent supply chains
Crypto-enabled wallets for underserved users
The Fund will provide equity-free grants of up to $100,000 to ten eligible startups.
Alongside capital, MCV will also provide mentorship, impact measurement advisory, access to partnership opportunities, knowledge exchange, and brand exposure.
ABOUT THE APPLICATION PROCESS
We anticipate this form to take 2-4 hours to complete
This form must be completed in English
We review applications on a rolling basis, so the earlier you apply, the earlier you will hear back from us
We recommend that you prepare your responses in a separate document to ensure you do not lose longer answers
Please check your spam mailbox regularly, as our messages regarding your application status might end up there. After submitting your application, you will automatically receive a copy of your application to the email address below
If you have questions, join our webinar in March (link below)
The deadline for submitting applications is 23:59 UTC (UK time) on 31 March 2023. Late submissions will not be accepted.
For more information, please explore the following resources: