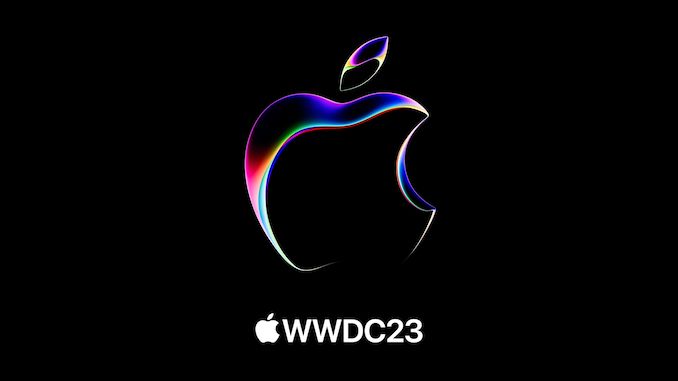 Source: Jacob Klenlen/IGN
Apple kicked off its yearly developer conference with a jam-packed keynote WWDC 2023 which brought with it, iOS 17 updates, new Macs, and of course, the reveal of Apple's new mixed-reality headset.
The Apple AR/VR Headset is Officially Announced
Apple Vision Pro – WWDC 2023 Reveal
Apple announced a new kind of computer called Apple Vision Pro. The new headset allows you to blend digital content into the space around you. With controls that use your eyes, hands, and voice to interact with digital content, the Vision Pro aims to revolutionize how we experience Apple interfaces.
The operating system itself is meant to provide a sense of physicality. Interactive windows include shadows and shading that allow you to naturally move objects around within your view. Although you can exist within the environment you're in, you can also immerse yourself in environments that work similarly to VR.
Apple is also working to integrate entertainment into Apple Vision Pro. This will include Apple Arcade games and 3D movies on the platform. Bob Igor also announced that Disney+ will be available on the Apple Vision Pro starting on Day 1.
The Apple Vision Pro will be priced at $3,499 and will be available next year. You'll be able to get more information and live demos from the Apple Store when it offically arrives.
A New 15-inch MacBook Air
WWDC 2023 Macbook Air 15″
Apple officially announced its 15-inch MacBook Air, a refresh to the 13-inch version. Aside from the 15-inch screen, it's also 11.5 inches thin – making it one of the thinnest laptops of it's size. It also comes with a display featuring 500 nits of brightness, a 1080p camera, and 6 speakers all run by the M2 chip.
The new Macbook Air will come in at $1,299 and will be available next week. The 13-inch MacBook Air will also drop by $100 with the release of the new 15-inch version.
Mac Pro with M2 Ultra
WWDC 2023 Mac Pro
Apple announced we are getting an update to the Mac Pro with the new M2 Ultra chips. This brings an upgrade performance for video editing, PCI expansion, and customizable options. Similar to the Mac Studio, the Pro will also be able to support up to 6 displays.
The Mac Pro will be priced at $6,999, which is more expensive that the prior model from 2019.
Mac Studio with M2 Ultra
WWDC 2023 Mac Studio
Mac Studio is getting an upgrade with the M2 Max chip, offering up to a 25% boost compared to M1 Max. Apple also announced another upgrade with the new M2 Ultra chip that features an even bigger 30% boost over the M1. This new chip brings faster video editing, rendering, and better 8K streaming. The new Ultra chip can also support up to 6 displays, making it ideal for the ultimate creative experience.
The Mac Studio pricing will start at $1,999 and start shipping on June 14. You can order the Mac Studio from the Apple store.
Death Stranding Director's Cut Coming to Mac
As part of Apple's new focus on gaming on Mac, it was announced that Death Stranding Directors Cut will be available on the Mac Store soon. Kojima also noted that his team will be working to bring more games to the platform in the future.
New Software Updates
Software updates were a big part of WWDC 2023, with new features coming to iOS 17, iPadOS 17, MacOS Sonoma, and more.
iOS 17
WWDC 2023 iOS 17
Some of the biggest updates to iOS come in the form of improvements to communication apps. This includes search filters within messages, catch-up arrows, swipe to reply, and live voicemail. Stickers got an update as well, with better integration within messages. There is also further integration with your location data and messaging.
Outside of the communication apps, Apple also announced Name Drop, a new way to conveniently share contact information through AirDrop. There was also a new app called Journal announced, which will be released later this year. Journal will be a further integration with recent images, events, and locations.
There's also a new StandBy mode that offers an always on display when your phone is charging and turned sideways. This screen offers different versions, including clocks, app notifications, and more.
iPadOS 17
New updates to iPadOS come in the form of better widget interactivity and customization. This means the homescreen widgets offer additional features that allow you to check boxes and scroll rather than having to click through. There have also been updates to the lock screen that allows for more customization with widgets, images, and live activities.
Thanks to new machine learning models, iPadOS 17 comes with improved PDF integration that allows you to fill in fields and edit information. PDFs are now fully integrated within notes, allowing you to collaborate on PDFs between devices.
MacOS Sonoma
WWDC 2023 MacOS Sonoma
The first update to the new MacOS comes in the form of improved screensavers and updated widgets. Similar to the iPadOS update, you can now interact with widgets even more on your Mac. You can place these widgets anywhere on the desktop and they will automatically adjust color to fade into the background when you need them. There will also be further harmony between apps on your iphone and your Mac.
MacOS is also adding a new Game Mode, which is meant to bring a more optimized gaming experience to your Mac. This also offers better integration with AirPods by reducing audio latency. On top of the new mode, Metal 3 will also make it easier for developers to port their games over to Mac.
With the Sonoma update comes an update to Safari. This includes further additions to private browsing by locking pages when you aren't using them to avoid further tracking. There will also be profiles that will allow you to separate tracking into separate buckets. You can also now create a web app for any website by simply going to the website and adding it to your dock.
tvOS 17
Apple TV is also getting an update with improvements to the homepage, similar to the other operating systems. Apple TV will also be getting a Facetime app which will allow you to take calls using a mixture of your TV screen and iPhone cameras.
WatchOS 10
Going with the theme of updates to the other operating systems, WatchOS 10 comes with improvements to widget interactivity. This is done with a feature called Smart Stack, that allows you to flip through widgets quickly and interact with them.
Alongside updates to widgets comes new updates to apps that allow you to view more information and cycle through them. New watch faces were also announced, including a new Snoopy and Woodstock watch face.
VisionOS
On top of the updates to existing operating systems, Apple also anounced VisionOS to go alongside it's new headset. Designed from the ground up for spatial computing, it focuses heavily on integrating 3D video and sound. Apple Vision Pro will also have it's own app store where users will be able to download specific apps that work with the platform.
Source: Jacob Klenlen/IGN