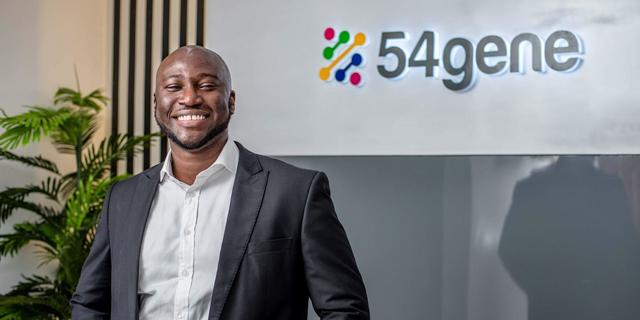 Source: Business Insider Africa
Genomics startup 54gene has initiated the winding down of its operations after securing $45 million in funding.
The company initiated the process in July 2023. By September, its website had become inaccessible, and the public relations agency, which had represented the company for a significant part of its existence disassociated itself from 54gene.
Established in 2019, 54Gene was co-founded by Dr. Abasi Ene-Obong, a pivotal figure in securing $45 million for the company through three funding rounds. The company's mission was to supply essential genomic data specific to African populations, aiming to enhance the drug discovery procedures of international pharmaceutical firms, TechCabal reported.
With less than 3% of genetic material used in global pharmaceutical research sourced from Africa, 54gene aspired to bridge this significant gap in the global genomics market.
However, in under four years since its inception, the company fell into disarray, leading to the replacement of Ene-Obong, the CEO. In the last year, 54Gene has witnessed three changes in its CEO position, with Ron Chiarello taking on the role in March 2023 but departing from the position in July.
"Unfortunately, the company could not continue to operate financially, and it began to wind down in July," Chiarello stated. This marks the first official confirmation regarding the closure of 54Gene from anyone affiliated with the company.
As part of its shutdown, 54Gene is actively seeking buyers to take over its assets, including a biobank containing invaluable biological samples for research. Although these assets are considered valuable by company insiders, the progress of the sale process remains uncertain and complicated by unresolved legal issues and unpaid creditors.
However, legal issues will complicate the company's closure amid claims that several creditors remain unpaid. Teresia Bost, the company's former legal counsel and one-time interim CEO, sued 54gene for "discriminatory behaviour and creating a hostile work environment."
Amidst these developments, industry experts are voicing concerns regarding the possible consequences of 54Gene's downturn on the genomics and health tech sector.
The sudden collapse of a giant health tech player like 54Gene that had successfully attracted robust funding could discourage global investors from engaging similar ventures, casting a shadow of uncertainty over a sector that had previously held promise.
Just recently, Abasi Ene-Obongn, the erstwhile co-founder and former CEO of 54gene launched Syndicate Bio, another genomics company. Ene-Obong stepped down from his role at 54gene after he was allegedly accused by employees of financial impropriety.
Source: Business Insider Africa