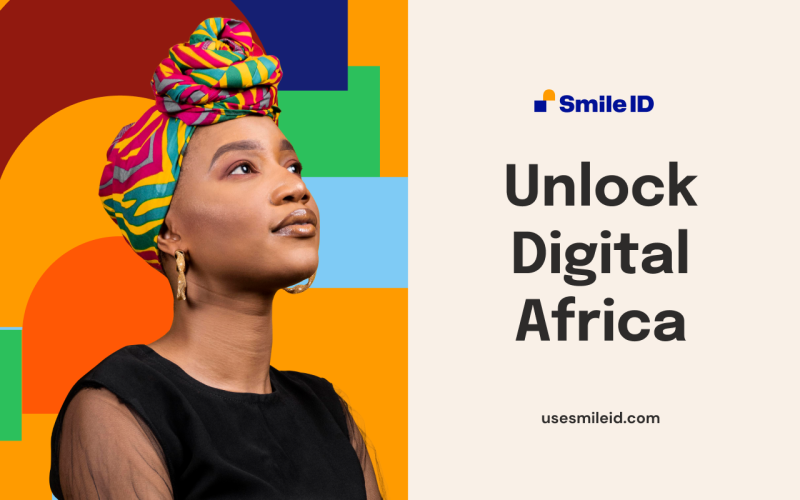 Source: Joseph-Albert Kuuire/Technova
Africa's leading provider of identity verification solutions, Smile Identity, announced a company-wide rebranding to "Smile ID".
The rebranding includes a new logo and a vibrant colour palette, symbolising the company's vision to provide unrestricted access to Africans by enabling global businesses to verify and onboard them easily.
The company has also launched a redesigned website with a fresh look, improved user experience, and new resources on KYC regulations and best practices across Africa.
Mark Straub, CEO of Smile ID, shared, "KYC in Africa is evolving and maturing, and businesses need a lot more than identity verification – they need access to global AML and watchlists, they need to verify the IDs of people from around the world doing business in Africa, and they need to be able to support Africans as they travel. Over the last six months, we have made major investments in our platform, which we are rolling out this quarter in conjunction with our new brand; the refreshed brand simply reflects the improvements we have made in our products.
The simplification of our name to Smile ID embraces what many people already call us and moves us to a place where businesses can consolidate more services with one provider. For all things ID, we Unlock Digital Africa."
New Product Updates
In addition, as part of the rebrand, Smile ID has also announced several product updates:
New SDKs
Smile ID has released beta versions of new v10 SDKs for Android and iOS, designed for enhanced reliability, simplified integration, and powerful features.
Fraud Detection with Smile Secure
A new add-on tool that helps prevent fraud by notifying businesses if a user has previously signed up for their service.
KYC Web Links by Smile
A no-code tool enabling businesses to onboard users by sending a link to a pre-built web flow for capturing selfies, ID numbers, and document images.
The rebranding is effective immediately and will be implemented across the company's product offerings and services.
Source: Joseph-Albert Kuuire/Technova