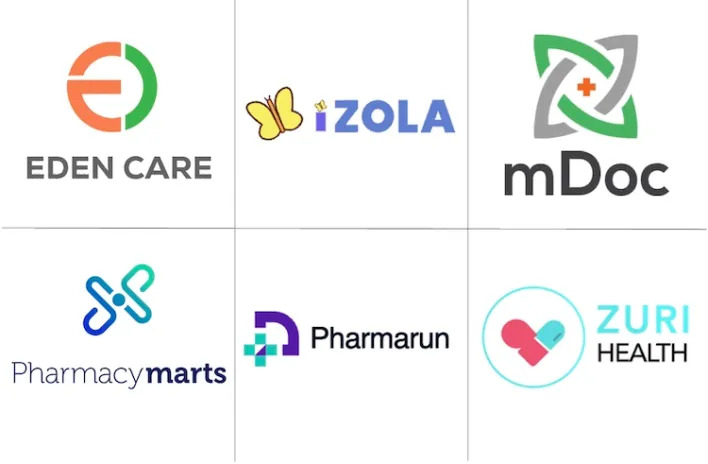 Source: Staff Writer/ InnovationVillage
Six (6) African startups have been selected to be part of the Google for Startups: AI for Health program. They are as follows:
Eden Care (Rwanda): A health insurance solution, offering seamless and affordable digital healthcare coverage to businesses across Africa.
iZola (Kenya): An online therapeutics platform for families with neurodivergent children.
mDoc (Nigeria): A digital health company which provides virtual self-care health coaching to people living with or at risk for chronic health needs.
Pharmacy Marts (Egypt): A digital marketplace that connects pharmacies and medical suppliers.
Pharmarun (Nigeria): An on-demand platform simplifying how Africans access medication through the use of technology.
Zuri Health (Kenya): A company providing affordable and accessible healthcare solutions for people without smartphones and living in underserved areas.

They make up a list of 30 startups selected from Europe, the Middle East and Africa that will undergo the three-month program providing healthcare and wellbeing startups with essential growth skills, internationalization strategies, and Google tools & products to help them scale.
This three-month program encompasses virtual workshops focusing on AI best practices, leadership development, responsible innovation, product design, and customer acquisition. It also offers personalized mentorship sessions and technical project guidance delivered by specialists from Google Research, Google Health, Verily, Fitbit, Google DeepMind, and other renowned institutions.
Additionally, there will be two in-person summits, including the program's launch event in London on September 27 and 28. These summits are thoughtfully designed to facilitate connections between founders, venture capitalists, industry experts, and fellow entrepreneurs who are actively working with AI in the healthcare and wellbeing sectors. Beyond the program's formal duration, founders will continue to benefit from expert support through the Google for Startups alumni network.