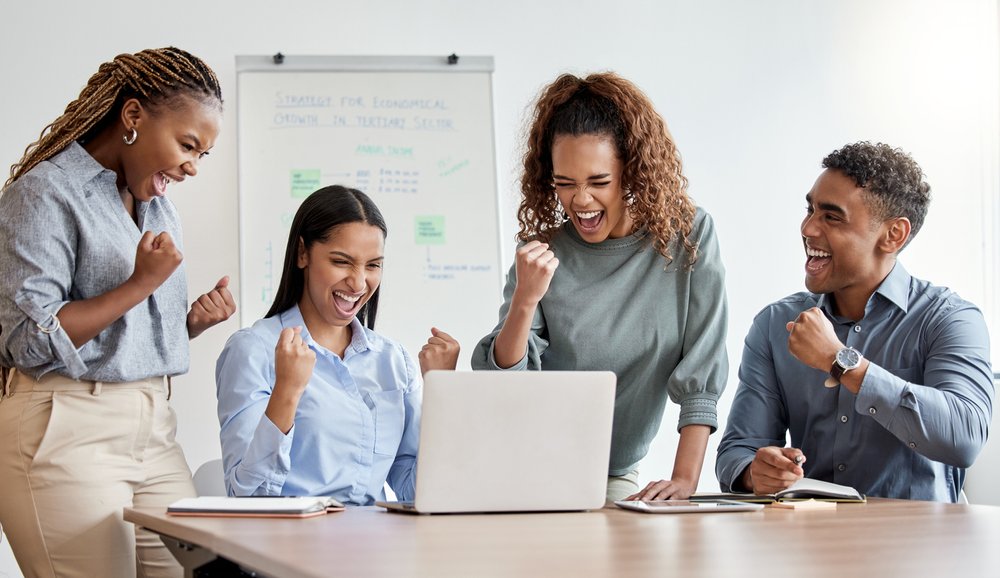 Source: Victor Oluwole/ Business Insider Africa
Africa boasts of the highest rate of entrepreneurship globally, with 22% of its working-age population starting businesses, as highlighted by the African Development Bank. Additionally, the continent leads in the proportion of female entrepreneurs, with over a quarter of businesses either founded or run by women, according to The Organisation for Economic Co-operation and Development.
However, despite these encouraging statistics, many micro, small, and medium-sized enterprises (MSMEs) in Africa fail within the first five years.
To uncover the key to building a successful business in Africa, Business Insider Africa turned to experienced entrepreneurs within the Entrepreneur Organizations (EO) network. This article shares valuable tips for growing your business in Africa, as shared by EO members and aspiring entrepreneurs competing in the EO's 2023 Global Student Entrepreneurs Awards.
Listen to Your Market: As Africa is one of the fastest-growing consumer markets, with a projected 1.7 billion consumers by 2030, regularly assessing the local customer landscape is essential for business success. Many African markets are still underserved, offering ample opportunities. Take the time to understand the specific needs of the local market and potential competitors. Tailor your products or services accordingly, utilising local products and services where feasible. Leveraging local insights and diverse perspectives helps entrepreneurs avoid unnecessary challenges in the long run.
Understand Your Audience: Africa is a continent comprised of 54 countries, each with unique laws, regulations, and consumer preferences. To thrive, avoid generalizations and invest in understanding your target market's needs. Conduct thorough research, engage customers, and adapt your offerings to meet their preferences. Building strong relationships is also crucial for sustained growth.
People-Centric Approach: The success of your business hinges on your team and close associates. Entrepreneurs stress the importance of comprehending their needs and aspirations. Moreover, recognising the diversity of talent and skills available across the continent is advantageous. By valuing human capital and fostering a positive work environment, you attract and retain top talent, fueling business growth.
Prepare for Challenges: Unforeseen crises, such as the war in Ukraine and the COVID-19 pandemic, have caused public debt in sub-Saharan Africa to triple since 2010. Coupled with high inflation due to rising food and energy prices, this uncertainty affects consumers and investors alike. Regularly managing risks, including political and economic factors, is integral to contingency planning. Adequate preparation, such as selecting the right location based on demographics and considering a reliable electricity supply, is also crucial before launching your business.
Learn from Peers: Entrepreneurial peer communities, like EO, offer invaluable knowledge and experience. Engaging with fellow entrepreneurs, sharing insights, and learning from their successes and failures are essential. Collaborative learning and mentorship help overcome obstacles and unlock growth opportunities. Embrace the power of networking and seek guidance from those who have already achieved success in the African business landscape.
Entrepreneurs' Organization is a global community of entrepreneurs committed to fostering individual leadership and advancing society. Contributions to this article were provided by EO Cape Town member Waheed Adam, Chairperson of iTouch, EO Kenya member Jamie Pujara,Founder of buyrentkenya.com and Aspire Heights, Livingstone Taonekwa, Founder of Live Model Aircraft, and Nicoline Kriek, Managing Director of The French Parfumerie, from the EO's 2023 Global Student Entrepreneur Awards.